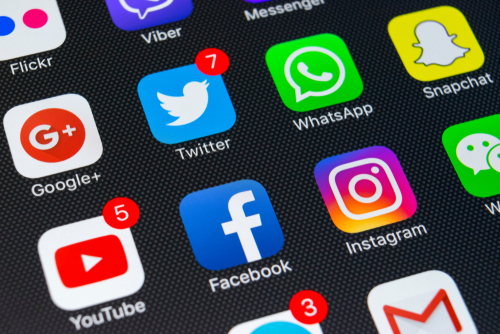 It is difficult these days to find anyone who doesn't have some form of social media. From Facebook, Instagram, Snapchat, and Twitter – social media is still alive and well. I have social media, the majority of the people in our firm have social media. It is a wonderful way to stay connected to friends and family when lives are busy. However, working for a car accident lawyer, I have learned that there are downsides to using social media. Especially after you have been in an accident. Today, our auto accident attorney is going to have me go over the reasons why avoiding social media platforms after your accident is important to your case. If you have been in an accident, contact us to discuss your case. Consultations are free!
Car Accident Lawyer | How Social Media Hurts Your Case
Believe it or not, posting on social media, especially about your accident can be extremely damaging to your case. the car accident lawyers in our office highly advise our clients to try to stay off social media while their settlement demand is still in progress. However, we also know that this is not the easiest thing to do. Therefore, making sure your past, present, and future posts on Facebook are private will be helpful.
That being said, posting too much on social media while your case is still in the settlement process can actually be used against you. Yes, you read that right. the insurance companies will do their due diligence when it comes to investigating all aspects of your claim.
For instance, if you were injured in a car accident and you injured your arm and had to have surgery. but you then post that you are out and about, drinking, partying, or even just simply working out, etc. they will try to use this against you. Insurance companies will do everything in their power to save and/or make money for their business. After all, it is a business. and if they see that you are posting regularly, they will use this as evidence against you to say that your injuries are not that serious. and therefore, could lowball a settlement offer.
Suggestions From Your Local Auto Accident Attorney
We know that it can be difficult to not post or be active on social media while your claim is still open. and if you still want to be on social media and post, that is absolutely fine. However, as Orange County car accident lawyers, we want to ask that you refrain from the following:
Posting about the details of the accident on social media should be stopped immediately;

if you have already posted a few details, we ask that you either make your accounts private or you refrain from posting further;

Do not, under any circumstances contact the defendant (at-fault) party on social media

this goes for your family and friends as well. This can be seen as harassment and will not look good for your claim;

Do your best to avoid posting pictures that can possibly be compromising to your case;

for instance, if you injured your leg and needed surgery to repair your injured leg, do not post pictures of you doing something like aerial yoga. Even if you are doing and feeling much better and are completely healed from your injuries.
You want to make sure you are being extremely cautious with what you are posting on all of your social media platforms. Believe it or not, insurance adjusters have ways of getting information about you, even if your accounts are private. Every auto accident attorney in our office knows that you want to try to get back to your life after your accident and heal. However, we caution you to be careful because it can greatly impact how much money you get in your settlement.
Posting the details or even saying that you feel sorry about the accident can also greatly impact your case. Again, insurance adjusters will use this against you. Another example, if you post a picture and someone comments and you say that you are sorry for the accident; even if you are only saying that you are sorry it happened; the insurance company will take that as an admission of guilt. Yes, this has happened. They see it as you taking the blame for the accident and will take advantage of what you or your friends wrote and can come back and deny your claim altogether.
Social Media Breaks
If there is any way possible, take a social media break. Or, limit the amount of time you spend on your social media. Yes, your claim can take anywhere from 6 months to a year to settle. This is usually because we like to wait until you have completed your medical treatment to send a demand to the insurance company. After we get all of your medical records, bills, and overall damages to your car together, we put a monetary demand and send it over to the at-fault party's insurance company.
If you are continuously posting about the accident or are posting pictures of yourself in a compromising position, this can damage your case. Even if it's a throwback Thursday post or flashback Friday. the time that your case is pending demand and has yet to settle is the most sensitive time.
We also advise that you do not speak at length with a lot of people about your accident. Again, insurance adjusters have their own private investigators on staff (or who they hire out) who can and will find out information important to your case. Especially if that means that they will settle for far less than what your case is worth.
Injured? Contact Silverthorne Attorneys Today!
If you are suffering from injuries due to an accident, contact the car accident lawyers in our office today. You will speak directly with our office about the details of your case and we can determine if we can help you. You should never have to take on the insurance companies by yourself. Especially when you and/or your family members are suffering.
The auto accident attorneys at Silverthorne Attorneys have years of experience dealing with insurance adjusters and we never back down to their bullying tactics. We believe that you are entitled to what was lost during your accident.
Contact our office today for a free consultation with an experienced Orange County car accident lawyer.