Why hire us? Silverthorne Attorneys has been serving Anaheim, CA since 2012. During this time, we have recovered multiple, seven-figure settlements for our clients. Your consultation is free and we do not collect fees unless we win your case. Ian is not only well versed in the law, he knows how to deal with insurance adjusters. Hiring a personal injury lawyer may seem stressful, however, having the team at Silverthorne Attorneys on your side will take that burden off your shoulders. As Anaheim personal injury lawyers, we believe that your focus should be on healing from your injuries.
Trying to navigate the complexities of the legal system on your own, while still suffering from injuries will make things that much harder. Hiring Silverthorne Attorneys to represent you will help you relax and focus on healing. We are passionate about helping people who are suffering due to the negligence of another. Our devotion and loyalty to our clients is something we pride ourselves in. And that is what sets us apart from other law firms. And serving Anaheim is a pleasure.
Contact us Right Away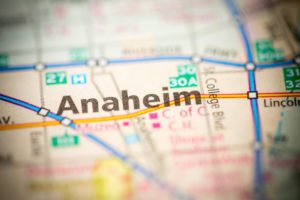 It's important to contact the right Anaheim car accident attorney after your accident. Whether you were injured in an Anaheim auto accident, by a dog, or by food poisoning, we always recommend that you contact our accident attorneys immediately. Even if you think your injuries are not substantial enough to hire an attorney, contact us anyway. We have seen many cases pass the statute of limitations because they didn't think they had a case. It is normal for injuries to present themselves days or weeks after an accident.
Our accident attorneys will walk you through every step of your case. And we will never settle your case just to make a quick-buck. We believe in the integrity of your case. We always do what's best for you and your family. Our law firm focuses solely on injury law and we provide injury representation for those who are suffering.
If you need help finding an attorney that is right for you, look at our page, Choosing the Right Personal Injury Lawyer.