Choosing a car accident lawyer in Huntington Beach can be daunting. However, it doesn't have to be. If you choose the accident lawyers at Silverthorne Attorneys you can rest easy. Our accident attorneys serving Huntington Beach have experience dealing with insurance adjusters and we know how to negotiate your settlement. We have received multiple seven-figure recovery settlements for our clients. And consultations are free. All of the injury lawyers in our law firm believe that those who are injured deserve to be compensated for their injuries.
Serving the people of Huntington Beach is a pleasure for our firm. Whether it is representing someone in a dog bite case or a car accident, we believe you deserve a personal injury attorney who stands up for you. That is what we do. Notably, we have been serving the Huntington Beach community since our practice opened in 2012.
Our Values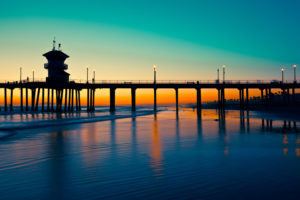 Every member of our staff works diligently to ensure the best outcome for our clients. When you have suffered from injuries due to the negligence of another, you need the best representation available. Our goal is to obtain the highest settlement for the suffering you have endured. We are a firm who cares about our clients' wellbeing. We believe that you and your family should not have to bear the financial burden of injuries you sustained due to the negligence of another. Silverthorne Attorneys works one-on-one with our clients and we believe that your needs come first. Honesty and integrity are the driving force behind every attorney-client relationship. Hiring a Huntington Beach personal injury attorney in our office is easy!