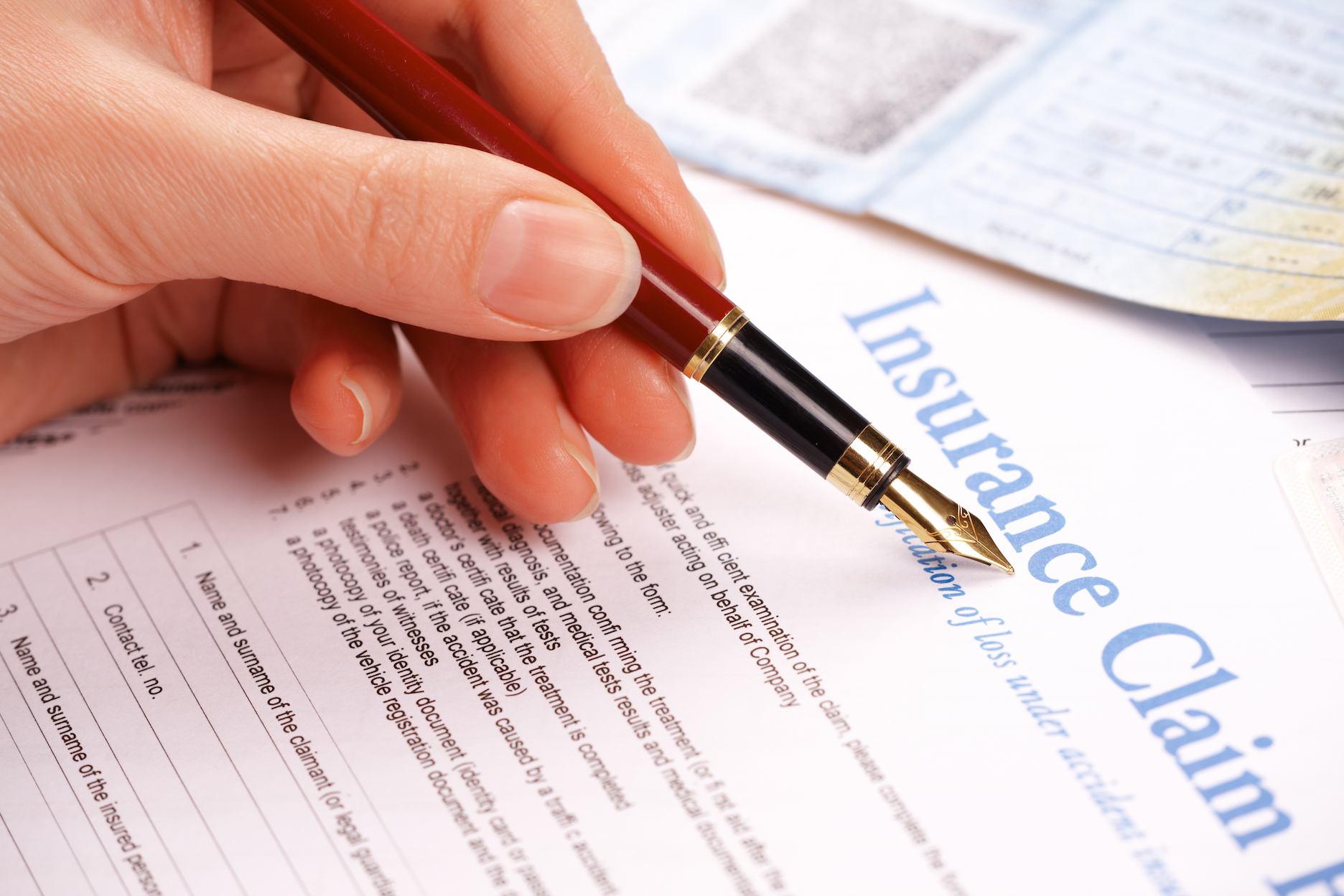 When you file a claim with the insurance company, you expect, as the injured party, that there won't be any problems. However, as any auto accident attorney can tell you, there are times when the insurance company will deny your claim. There are actually several reasons why an insurance company may decide to deny your claim. and some of those reasons may have nothing to do with you. Today, a car accident lawyer in our office is going to go over some of the reasons an insurance adjuster may give for denying your claim. If you have been injured in a car accident, contact us to discuss your case.
Car Accident Lawyer | Reasons A Claim Is Denied
Even if it doesn't seem fair, there are times when an at-fault party's insurance company may deny your claim. Below, are some reasons you may find your claim being denied. as your car accident lawyer, we will do everything in our power to help you through this process. Especially if and when you are being treated unfairly. Remember, the insurance companies are going to do everything in their power to make this process difficult for you.
At-Fault Party Hasn't Paid Premiums
Sometimes, your claim is denied because the person who is responsible is not paying their monthly premiums. in fact, even if the insured misses out on only one payment, the insurance company may decide to suspend their customer's policy until further notice. However, it should be noted that lack or lapse in coverage is not always apparent when you are exchanging information. Even if the at-fault party's insurance card has a valid date, it is still possible that they have not paid their monthly premiums.
At-Fault Party Does Not Have Full Coverage
There may be a time when you are in an accident with someone who does not have full coverage. for instance, if the insured does not have comprehensive and/or collision coverage, an insurance company may deny the claim. This is because liability coverage is the bare minimum you can purchase. However, with newer model vehicles, you are required to purchase collision coverage. However, if the at-fault driver has an older vehicle and their policy does not include collision coverage, they will not be able to cover the costs to fix your vehicle. Which means that you may have to file a claim with your own insurance company. This will go under your UM/UIM policy (if applicable).
You Did Not Report The Accident On Time
The state of California has a two-year statute of limitations on all car accident cases. This means, you have two years from the date of the accident to file a lawsuit. Now, not every claim will result in a lawsuit. Most accident cases are resolved before an auto accident attorney files a lawsuit. However, the statute remains in place. If you do not file a claim within those two years, you lose the right to be compensated for the accident.
This is why it is very important that you contact a car accident lawyer at Silverthorne Attorneys. We will get started on your claim right away.
At-Fault Driver Is An Excluded Driver
This is an interesting thing to note. Sometimes the person driving the car is not included on the insurance plan of anyone else in the car. Furthermore, they are not carrying their own insurance either. This can be due to a lapse in coverage or people simply being negligent and not obtaining insurance. the case can even be because they are unsure of how to obtain insurance. When minor drivers are involved, it is customary for the parents to add them onto their insurance plan.
Auto Accident Attorney | A Fraudulent Claim Was Filed
If the at-fault driver or even you have filed a fraudulent claim in the past, it is likely that the insurance company will deny your claim. Insurance companies are about making money. However, they take fraudulent claims very seriously and these claims are grounds for denial. That being said, fraudulent insurance claims are also a felony.
Disputed Liability
Disputed liability is the most common reason an insurance claim is denied. Typically, liability is disputed when it is unclear who caused the damages. Liability can be determined from the details that are provided in the police report. Sometimes, when the insurance adjuster sends someone out to do their own investigation, there may be a dispute in who is deemed to be the "at-fault party" or the one responsible for the accident. That being said, it is likely that the insurance adjuster assigned to your claim does not agree with the damages you are claiming. and that can be due to either you not seeking medical attention right away of they think that you are receiving unnecessary treatment. Or, they do not have all of the facts on your treatment.
Delayed Treatment
Every car accident lawyer in our office will tell you that the first thing you need to do after your accident is to seek treatment for your injuries. the reason is two-fold. If you do not seek treatment right away, the insurance company will likely come back and say that your injuries were clearly not that serious. Even when you are seriously injured. or perhaps, your symptoms did not show up until days after your accident – which can happen. However, you want to seek treatment right away after your car accident. Not only will this be beneficial to the settlement of your case, but it will also be beneficial to your health.
Doctor's visits are proof that damages occurred and that those damages are due to the accident. You want to be able to prove everything in your case. If you cannot, the claim can potentially be denied.
You Filed A UM Claim But The Other Person Has Insurance
Sometimes people do not carry their insurance card in their car or wallet. Which, of course, is a mistake. When you are in an accident and you cannot exchange information and they do not contact you with their insurance information, you then make a UM claim. Your claim then has the potential of being denied because you do not have the correct information.
What Your Attorney Can Do!
As your car accident lawyer, we can contest the denied claim. Especially if there is enough evidence to prove that you were not the at-fault party. If your claim was denied because the other person did not have the appropriate amount of insurance, then your auto accident attorney will then go after your own insurance company. That is if you have UM/UIM (uninsured/underinsured motorist coverage). We will still be able to recover something for you in this case.
As your car accident lawyer, we want you to know that we will do everything in our power to make sure that you get the compensation that is due to you. If you have been injured in a car accident, contact our office today. Consultations with one of our attorneys are free!
Every lawyer on staff has years of experience dealing with insurance adjusters and we never back down. You deserve for your voice to be heard and to get what you need in order to get your life back on track.