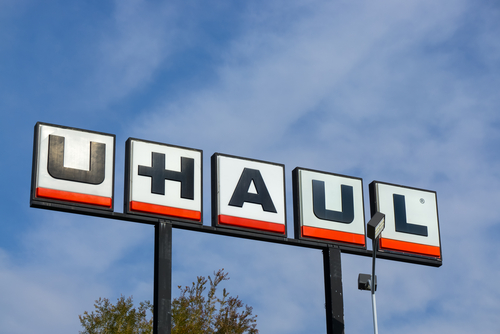 Most people are not familiar with driving a huge U-HAUL moving truck. I know I wasn't the last time I moved. I am used to smaller cars myself. Moving trucks are much larger in scale than regular vehicles and they require a little more caution to drive. Not many people know what to do or expect when they get into an accident when they are driving a U-HAUL. Today, our accident attorney is going to go over what to do to stay safe, what to do after your accident, and damage coverage. If you have been in an accident, contact a car accident lawyer in our office. Consultations are free!
Accident Attorney | Accidents In A U-HAUL
If you get into an accident while you're driving a moving truck, do not panic. Below, we will walk you through the steps; they are not unlike when you get into an accident with your car:
make sure everyone gets out of the truck safely

if possible, move the truck off of the road; preferably to the shoulder or a nearby parking lot

call an ambulance if there are injuries
contact the police to have them come to the scene to take down a report
call the U-HAUL hotline and have the report number ready
always take down the other party's information
Depending on whether you purchased damage coverage or not, there are a couple different scenarios when you get into an accident in a U-HAUL.
Accidents With Coverage
If you purchased coverage in case of an accident and the damage to the truck is minor, finish with the move and drive the truck back to the rental location. the insurance provider that you purchase from will cover all of the accidental damage costs. SafeMove and SafeMove plus are typically the insurance providers that you will purchase accident coverage from on your rental. If you purchase SafeMove and not SafeMove plus, you may have to cover some of the damage expenses yourself. as SafeMove plus will cover all damage costs but there are exclusions with SafeMove.
However, if you purchased coverage and get into an accident where the truck is not drivable, roadside assistance will be out to fix the damages or bring another truck at no cost to you. Make sure to purchase SafeMove plus, though it may be a bit more expensive, you will be taken care of and not have to worry about any additional costs.
Accidents Without Coverage
Though the insurance is an extra cost to you when renting a U-HAUL, an accident attorney in our office highly recommends purchasing it. If the truck is drivable, finish the move and drive the truck back to the rental location and you will be billed for damages. Damage that is most common to a U-HAUL is overhead damage. Believe it or not, this can cost upwards of $15,000 out your own pocket. This is because most insurance companies do not cover damages done to moving trucks.
On the other hand, if the truck is no longer drivable, call the U-HAUL hotline for further instructions. Depending on how far away the accident happened, they may allow you to have a new truck and tow the other one back. as soon as you get back to the rental location, you will have to fill out paperwork. You will then be responsible for all costs and damages to the truck. and these costs can be very expensive.
Types and Causes Of U-HAUL Accidents
There are many different reasons why accidents happen in a U-HAUL. Oftentimes, it is because people are not used to driving trucks as big as a U-HAUL. Accidents usually happen due to the following:
excessive speed
distracted drivers
poorly maintained equipment
defective vehicle
failure to pay attention
The way the claims process works for U-HAUL accidents will be different for every accident and if you purchase the insurance or not. If you are not at fault for injuries due to the accident, you have a right to hire a car accident attorney to get you the compensation you deserve. the only true difficulty will be proving and figuring out which company should be paying you.
Car Accident Lawyer | Issues With U-HAUL Claims
When you are in an accident when you are driving a U-HAUL, it may seem just like any other accident. However, because you are the one who rented the U-HAUL, you could be in a tight spot. Especially if you did not purchase the additional accident insurance. If that is the case, U-HAUL may decide to file a financial claim against you right away. Whether you are injured or not.
If the accident was caused due to the malfunction of the truck, it is possible that U-HAUL will be responsible for damages. U-HAUL accidents are often very complex matters. However, that does not mean that you do not have a case. Especially if the truck malfunctioned and you were injured.
If you are suffering from injuries due to an accident, contact an accident attorney in our office today. You have every right to compensation after your accident. Contact us today to discuss your case. Consultations are free!