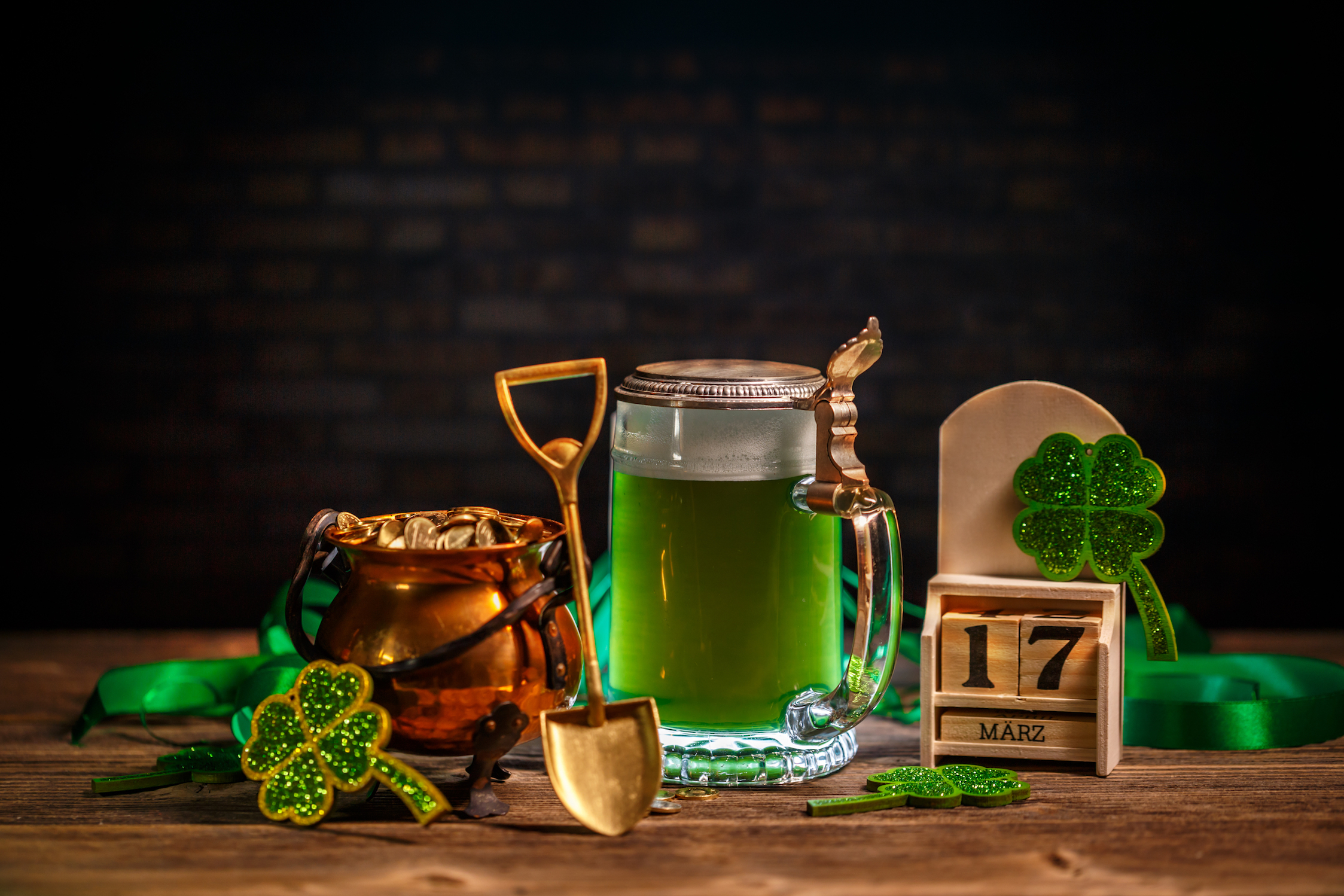 St. Patrick's Day is coming up this Saturday. the festival commemorates the arrival of Christianity in Ireland. However, it is now celebrated by people all over the world. as an accident attorney, we know that it is a day marked with drinking and food, and all things green. We do want you to be safe, obviously. but we also want you to be able to have fun this Saturday! If you are suffering from injuries due to the negligence of another, contact an injury lawyer at Silverthorne Attorneys.
Injury Lawyer | Celebrating in Style
Go Green & Accessorize
You don't have to do anything cheesy. Unless, of course, that is what you are going with. the best thing about the day is that you are free to be as subtle or as flashy as you like. Consider the following:
All green t-shirt with optional Irish-related sayings;
If you work (and dress-code allows), try a green polo, shamrock tie, or green socks;
It is tradition in Ireland to attend parades and celebrate by wearing a small collection of Shamrock fastened by a clothes pin to your top (in the same way a name badge would be worn);
Dying your hair green is a good way to stand out. Make sure to use non-toxic dye.
Food & Dance
Eating traditional Irish food and drinking Irish beer will make for a more festive St. Patrick's Day. Corned beef, cabbage, and lamb stew are oftentimes accompanied by traditional Irish soda bread are a great way to keep it original.
Other traditional Irish foods include bangers and mash, bacon (boiled ham) and cabbage, stew, Shepherd's pie, potato bread, and black pudding;
The day is celebrated by eating pink bacon or savory roast chicken. Corned beef and cabbage is actually more of an Irish-American tradition than an authentically Irish one.
Ireland has a long history with music. Oftentimes, any different styles have emerged. Celtic, folk, and traditional Irish pub songs will put you and your guests in the St. Patrick's Day mood.
If traditional Irish music isn't up your alley, there are many Irish musicians in the world of rock and pop. From U2, Van Morrison, Thin Lizzy, and the Cranberries.
Accident Attorney | The Pub Scene
Bars and pubs love St. Patrick's Day because people consume more alcohol on this holiday than almost any other. You can find special prices on draft beers, food, cover chargers and more.
As an accident attorney, we urge you to either have a designated driver on hand, utilize Uber or Lyft services, if you are going to be out drinking.
If you are suffering from injuries due to an accident, please do not hesitate to contact an injury lawyer in our office. We have experience dealing with insurance adjusters and we are not afraid to go up against them. Insurance adjusters have a tendency to lowball settlements or even deny your claim. However, we know how to combat this and we will not back down.
If you need an attorney, do not hesitate to contact us. Consultations are free!