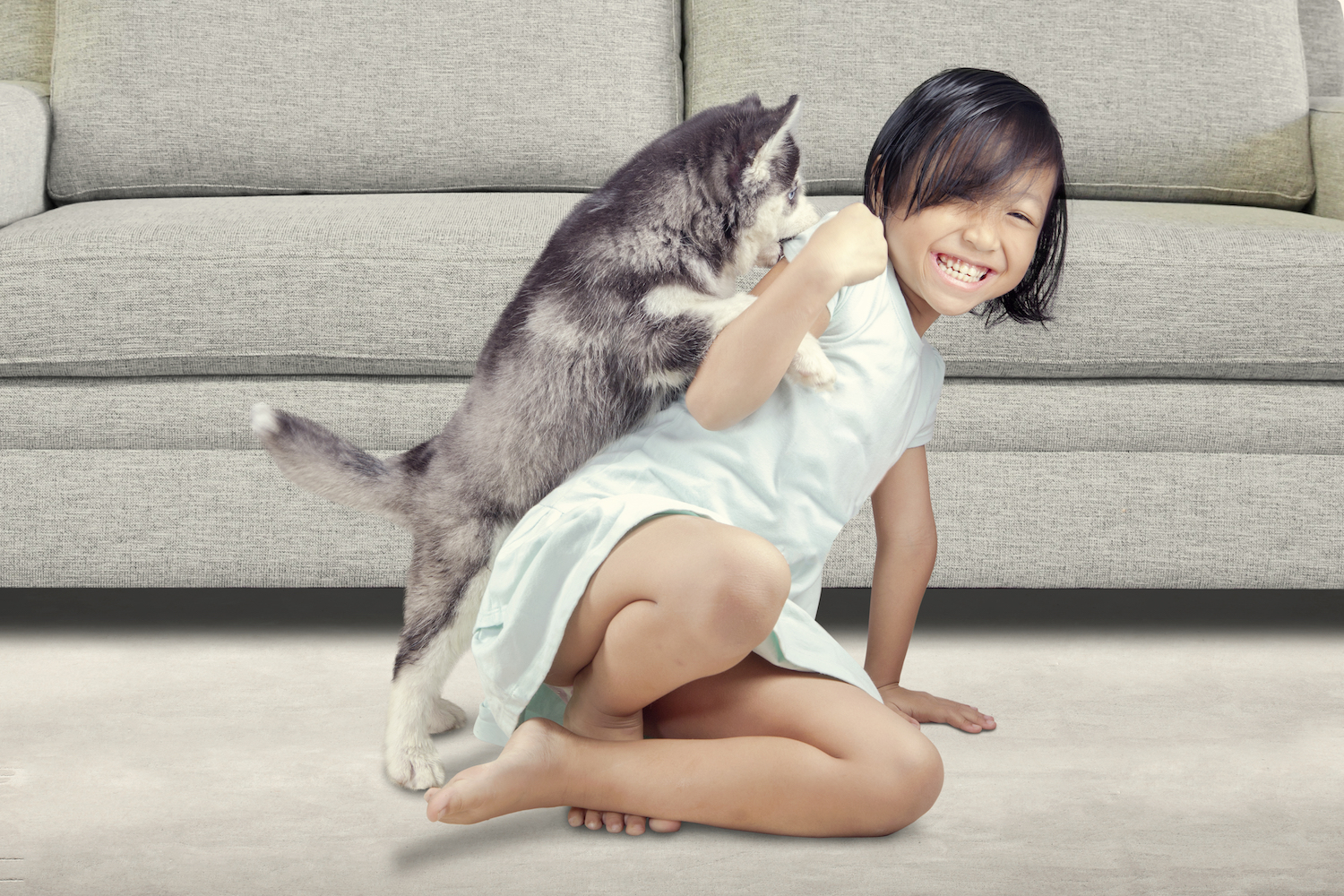 Children are very curious by nature, that goes without being said. So, it makes sense that they would be curious and a bit rambunctious when it comes to playing with the family pet. Here, Dana Point dog bite attorney, Silverthorne Attorneys, has put together some tips for parents on how to prevent a dog bite with their children. We do agree that some dog bites cannot be prevented – but the majority of them can be!
Teach children to not approach dogs that they are unfamiliar with. as a parent, it is okay to ask the owner of the dog if it is okay to touch or pet their dog – and the dog owner should be contentious of their dog's mood. Decide when it is safe for your child to approach another dog.
If your child visits a home with a dog, make sure that the dog will not be unsupervised with the children.
Most dogs do not like it when people (even children) are in their face. Teaching children to not put their face in the dogs face will help prevent dog bites.
Never go near a dog that is eating or drinking. Animals become very territorial of their food and it can lead to a dog bite.
Leave dogs alone when they are sleeping, resting, injured, or have new puppies.
A dog that appears that it may be about to bite will start growling, show its teeth, raise its fur or tail. These are generally warning signs to let you and your children know that they are uncomfortable.
Teach children to be gentle with the dogs – sometimes if they play too rough with the animal, the animal will start getting aggressive and may bite.
Most dogs will indicate that they want to be left alone. Sometimes they do this with body language, leaving the room, or a Dana Point dog bite attorney knows that they will begin to growl or bark if they are in a situation that makes them uncomfortable.
Teaching children the signs to look out for when it comes to staying away from a dog who may bite, is key to keeping them safe, according to a Dana Point dog attack attorney in our firm.
If you have been injured by a dog and need a Dana Point personal injury attorney to be your dog attack lawyer, contact us today. Consultations are free!