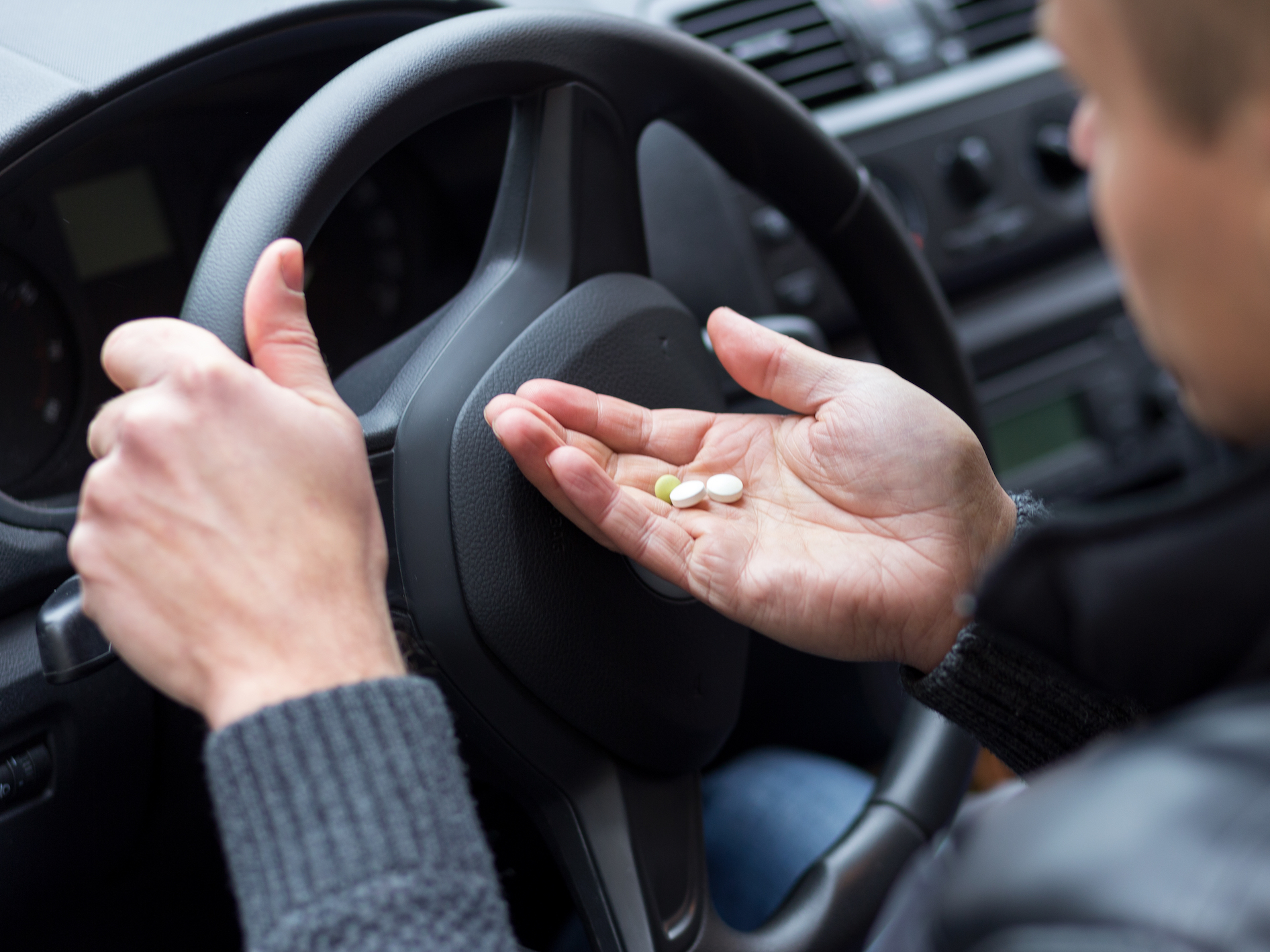 Drugs heal us and help us cope with chronic problems such as allergies, pain, or insomnia. We also use them (alcohol) for social purposes. They are very much a part of our lives and our culture. However there is one aspect of our daily life where certain drugs have no place: when we drive a motor vehicle. This is because some drugs impair our ability to drive. These types of drugs reduce alertness, reaction speed, and judgment.
Millions of people drive under the influence of drugs every year which often result in devastating accidents. Unfortunately these accidents not only affect the impaired driver, they often injure innocent victims in other vehicles. If you are one of these victims, you should seek the advice of a Ladera Ranch car accident lawyer.
Alcohol or illegal recreational drugs often come to mind when people think about drug impaired driving. Many people do not realize that they could be guilty of impaired driving because of their usage of certain types of prescription and over the counter drugs. Common side effects of these drugs include drowsiness, slow reaction time, and impaired coordination.
Sometimes impairment is not caused by an individual drug but instead is the result of several drugs interacting together. Always check label warnings of side effects as well as possible interactions with other drugs. Even if no such information is on the label, pay attention to how they affect you personally. Do not use them when driving if they make you feel less than 100 percent. If you must take them when you have to go somewhere such as work, arrange for alternate forms of transportation such as mass transit, taxi cabs, or having someone drive you.
You should also talk to your doctor about how prescription drugs affect your driving. He or she may be able to prescribe different medications or adjust the dosages.
Are You Suffering from Injuries Due to an Impaired Driver?
Some common drugs that are known to impair driving include:
Tranquilizers
Antidepressants
Antihistamines
Decongestants
Pain medications
Sleeping pills
Contact an Injury Lawyer Today!
If you were injured by an impaired driver, there is no reason you should bear the costs of recovery alone. Contact us at Silverthorne Attorneys for a free consultation. Let our attorneys put their experience to work for you.