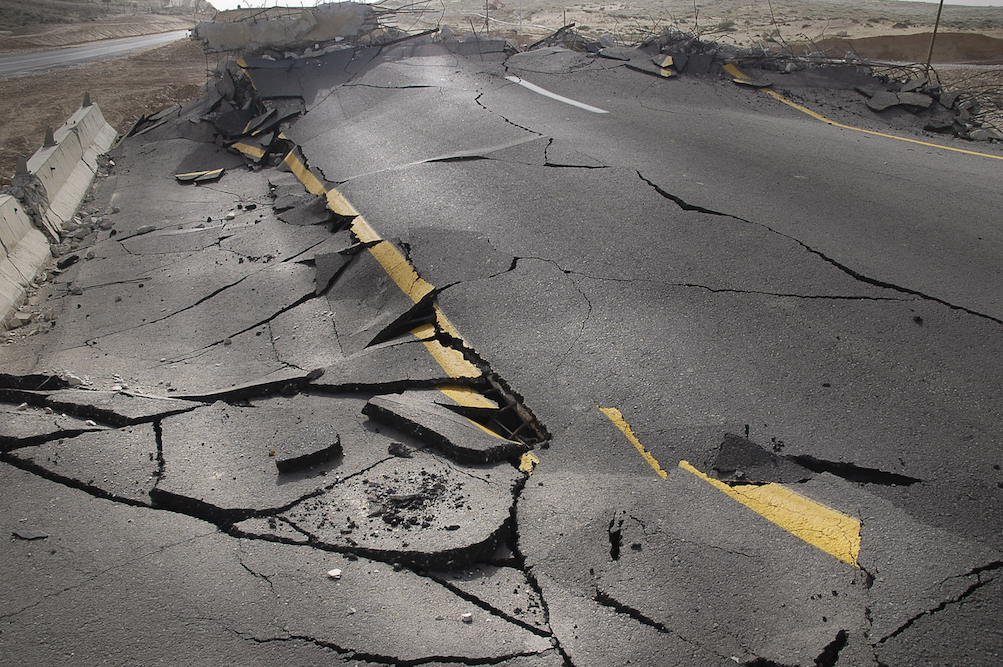 A recent swarm of at least 18 earthquakes in a 24-hour period rattled Central California over the weekend. the Office of Emergency Service Advisory has issued an earthquake warning for Orange County, just weeks before the Great Shake Out – a nationwide earthquake preparedness drill that will take place on October 20th.
What Does this Mean Exactly?
Well, the advisory warning was put into place due to a slight increase in the likelihood that there will be an earthquake larger than 4.3 magnitude along the San Andreas Fault line through October 4th. Though this slight increase is only at about 1-percent, any increase along the San Andreas Fault line is serious and earthquakes of this magnitude are something that we need to be prepared for.
What Should You Do In Case of an Earthquake?
According to the San Juan Capistrano Patch, here are a few things to do in the event of an earthquake:
If you are in a home, school, or place of business, stop, find cover, and hold on.
If you are driving, pull to the side of the road and stop until the shaking subsides
Do not stop on or take cover under passes or bridges
If you smell gas, evacuate the area and call 911
Do not handle or drive over power lines that are down
This advisory was put into place, not to scare people, but to educate and make sure people are prepared for what scientists are calling the "Big One" – an earthquake at a Magnitude of 7+ on the San Andreas Fault. "Scientists are estimating that the likelihood of that happening is between 0.03 percent and 1.0 percent."
Though those numbers seem very small, it is still wise to be in-the-know.
In Need of an Injury Attorney? Contact Us Today!
As an injury attorney, we understand that the time after an accident is stressful. That is why we are here. We want to make sure this process goes as smooth as possible. We do this because we believe that people deserve to be heard. and that your focus should be on healing from your injuries.
We will never back down to the bullying of the insurance companies. Every injury attorney in our office has experience dealing with them. and we will not back down until you receive the compensation you are due.
If you are suffering from injuries due to an accident, contact an injury attorney at Silverthorne Attorneys. Consultations are free!