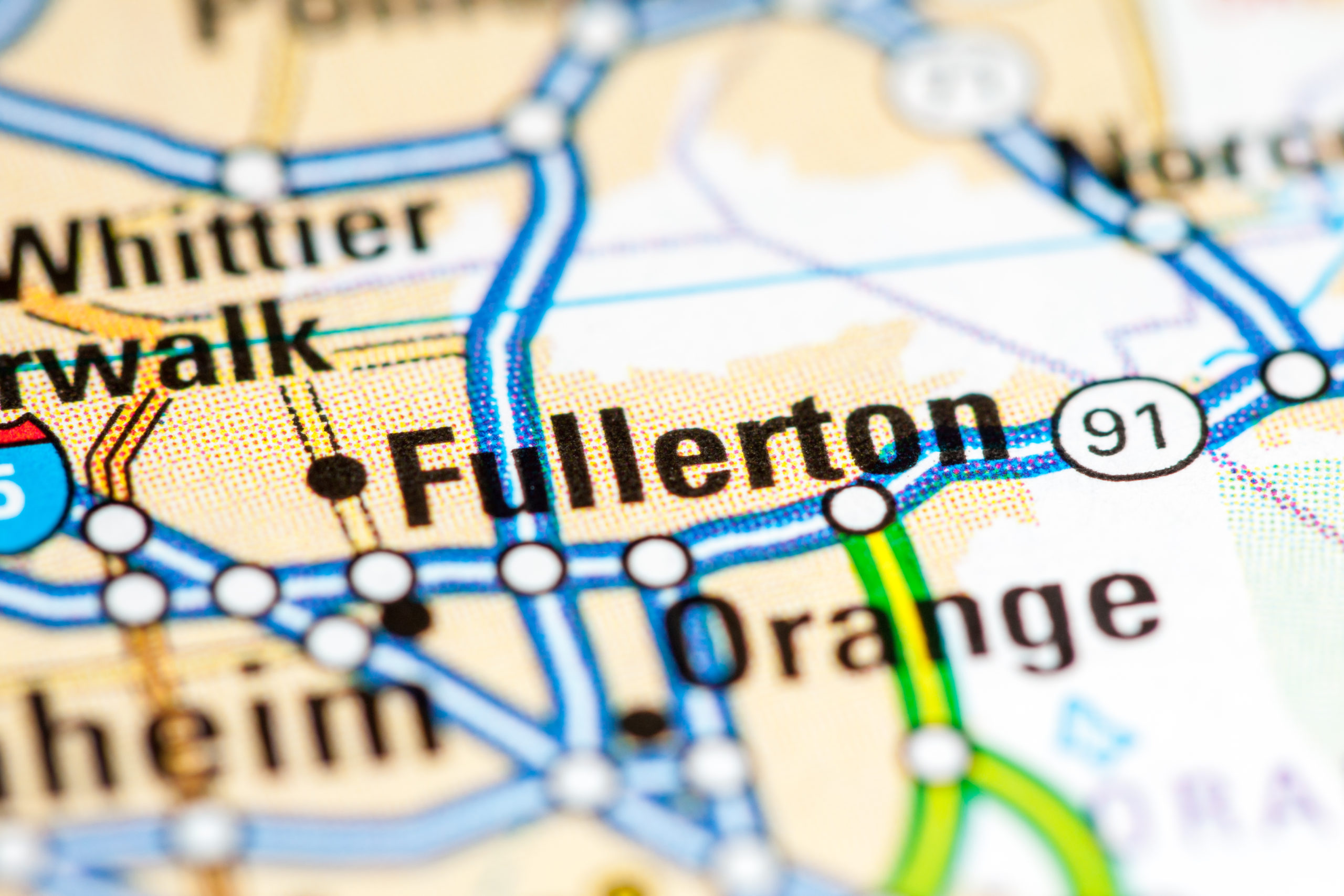 Finding a Fullerton, CA personal injury lawyer that will put the needs of their client first can be difficult, and not all personal injury attorneys are the same. Some attorneys will try to settle quickly just in order to get money in their pocket. However, at Silverthorne Attorneys, we have made it our goal to get you the best settlement possible. This is because we truly care about serving the community of Fullerton and believe that you deserve the best representation possible. We believe that they should get compensation that will adequately cover medical expenses, pain and suffering, loss of income, etc.
Our local office is in Anaheim, just minutes from Disneyland. If you are unable to make it to our Anaheim location, one of our injury lawyers will come to you. When suffering from injuries, we know that it is not always possible to travel. Therefore, we want to make sure that we come to you if need be.
Being Safe On the Road
Our experienced injury attorneys know that Southern California traffic can lead to car accidents. It is important to remember that some areas on the freeway in Fullerton are particularly prone to congestion, which is a leading cause of dangerous driving conditions. Driving on the 57 Freeway, either way, can yield problems for even the most experienced driver. That being said, make sure you contact a Fullerton car accident lawyer if you have been injured in a car accident.
For instance, Exit 27 off the Riverside Freeway that leads near the Fullerton Marketplace is frequently congested during commuting hours. This means that people are more prone to rear-end collisions. And believe it or not, rear-end collisions are quite a concern when it comes to serious injuries such as whiplash.
Related Article: Whiplash
Furthermore, knowing what to do after a car accident is key. Below are some of the most important steps to take after your accident:
Check yourself first for injuries and then check others;
Contact the police

Even if there are no immediate signs of injuries, contact the police so they can take down a report of the incident;

Exchange information with the other driver(s) involved in the accident

This includes the following: drivers license, insurance information, phone numbers, etc.

Take pictures of the following:

Damage done to your vehicle;
Any injuries you and your passenger(s) sustained;
The scene of the accident
These and many more are important steps to take after your car accident. All of these can help your car accident attorney get you the settlement you deserve for the damage caused by another.
Choosing Silverthorne Attorneys to Represent You
Since beginning our firm in 2012, our injury lawyers in Fullerton have been able to secure multiple seven-figure recoveries for our clients. That being said, we believe that honesty, integrity, and hard work is what sets us apart from all other attorneys. We will never back down if a case is too difficult to handle. If anything, the team at Silverthorne Attorneys will fight even harder for the clients we represent.
Our home is in Orange County and it is a pleasure for our law firm to be serving Fullerton and the surrounding areas.
We truly care about what happens to our clients and their families. Especially after suffering from injuries that were brought on by another. No one should have to worry about the possibility of bankruptcy or other financial stressors due to someone else's negligence. Even more so, no one should have to worry about dealing with insurance companies when they are trying to heal from their injuries.
Related Article: Choosing the Right Personal Injury Lawyer
We Will Handle Insurance Companies So You Don't Have To
Dealing with insurance companies can oftentimes be more stressful than the injuries you sustained. Insurance companies are not looking out for your best interests. They look to pay out as little as possible in order to increase their profit margins. And the way they act when a person or business they insure comes under scrutiny for negligence is even more egregious.
In fact, we have seen how insurance companies twist a victim's statement in order to deflect the blame from their own client. We always warn our clients that anything they say to the defendant's insurance company can be used against them.
That is why hiring a personal injury lawyer in our firm is important. We can help you prepare your official statements to ensure that the insurance company does not shift the blame to you. Without proper guidance and strong representation, speaking with the defendant's insurance company or legal team will likely lead to a poor outcome. That could include placing you at fault, denying your claim, or coming up with an inadequate settlement for your damages.
If you are suffering from serious injuries due to the negligence of another, please do not hesitate to contact our office. Consultations with a personal injury attorney serving Fullerton, CA are free!