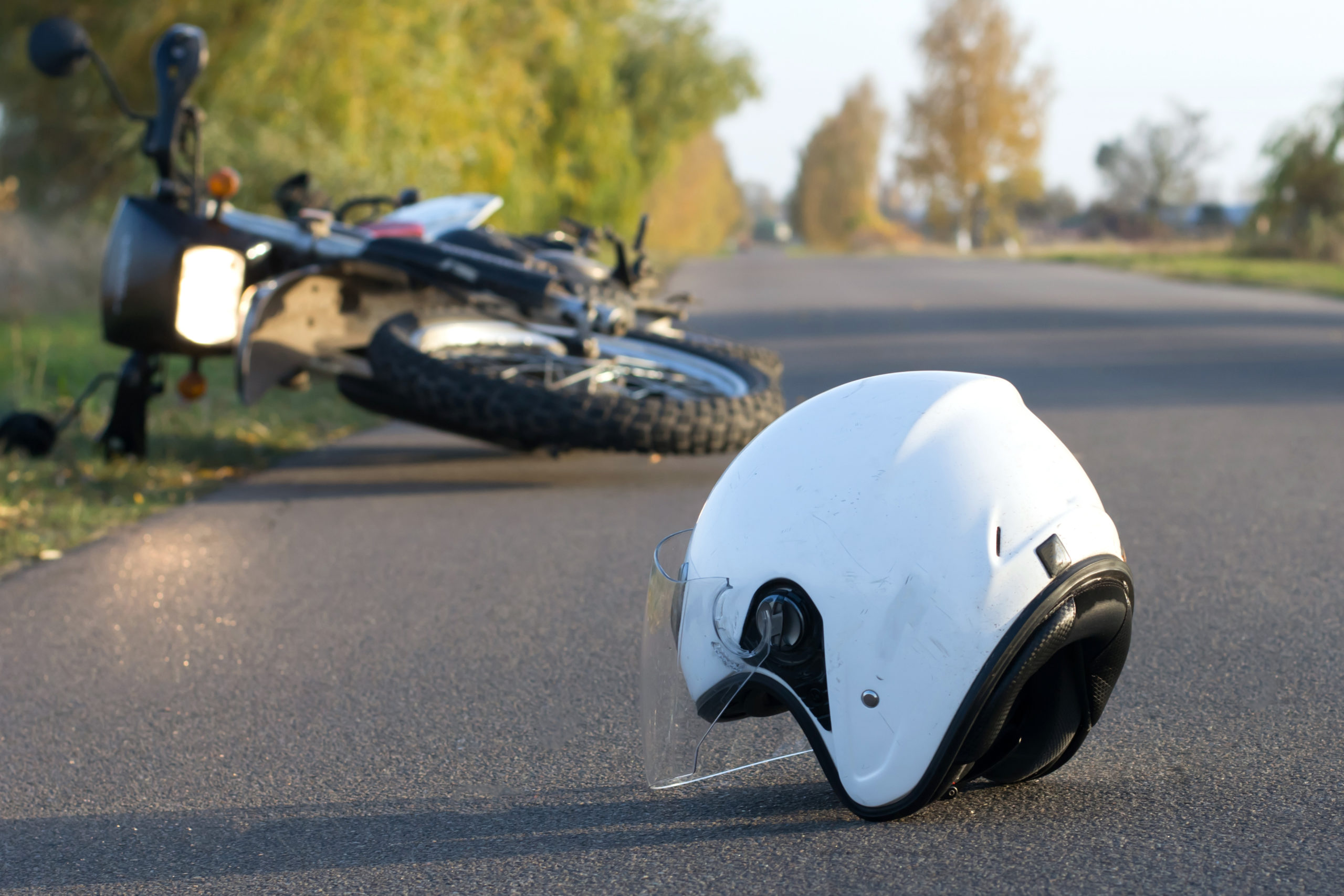 On my way into work this morning, I noticed a lot more motorcycles on the road than usual. Which makes sense because the weather has been really nice lately. I have also seen a few accidents along the road that have included motorcycles. as most people can probably tell from reading my blog posts, I get a lot of inspiration on my morning and evening commutes. Today I am going to go over some tips on what to do after a motorcycle accident. If you are suffering from injuries due to a motorcycle accident, contact an accident lawyer in our office today. Consultations with an accident attorney at Silverthorne Attorneys are free.
Accident Lawyer | Handling an Accident After the Fact
Even the most cautious motorcyclists can find themselves in an accident. These accidents are not only costly and frustrating, but they can lead to serious injuries or disabilities. What you do after the accident will determine whether or not you have a case that is viable or not.
Get Yourself to Safety
The first thing after any accident is to make sure that you are safe. Whether that means you remove yourself by getting off the roadway or getting out of the flow of traffic. Make sure to remove yourself from anything that may cause additional harm to you or others. These things may include:
Vehicles leaking gasoline;
A vehicle or structure that is on fire;
Damaged structures that may collapse;
Roadside cliffs or drop-offs;
Oncoming traffic, etc.
Check for Injuries
Call 9-1-1 immediately if you or anyone else is seriously injured. Unfortunately very few motorcyclists walk away from an accident without some sort of injury. Further, not all serious injuries are not readily identifiable. and I can tell you that an accident lawyer at Silverthorne Attorneys will tell you that the most important thing to do after and accident is to seek immediate medical attention.
Although chest and abdomen injuries are less common than injuries to the lower and upper extremities, they usually tend to be more serious. This is because the potential for organ damage and/or internal bleeding is very serious.
Lower extremity injuries are the most common in motorcycle accidents. These often involve bone fractures and are usually not fatal once dealt with properly.
Stay Calm & Call the Police
Accidents can be very stressful. However, it is very important to remain calm and that you do not do or anything that could make the situation worse in any way. Our accident attorney also advises that you do not accept liability or indicate culpability. Try not to do the following:
Argue with the other parties involved in the accident;
Assign or accept blame for the incident;
Because physically hostile towards others;
Intentionally cause additional property damage.
It is also advised that you contact the local law enforcement. This is only necessary if 9-1-1 was not already contacted. Contacting the police will help not only direct traffic away from the accident, but the responding officer will record details of the accident and determine whether immediate legal action is necessary.
Do Not Leave the Scene
Every accident lawyer will tell you that you should always stay at the scene of the accident. We always advise this because if you leave the scene of an accident without making sure everyone is okay or before the police arrive, you may then be named the at-fault party. at a minimum, you should obtain the following details after your accident:
Pictures and/or written descriptions of property damage;
Insurance and/or contact information of all parties involved in the accident;
Make, model, and year of the other vehicles involved in the accident;
At this time, take pictures of the scene of the accident. Most people these days have smart phones with cameras. If you are able, take pictures of the scene of the accident. It is important to not only gather information of injuries, but also get pictures of the scene that can determine road conditions at the time of the accident as well as any other contextual evidence.
Get Witness Information
It is likely that the responding officer will get information from witnesses. However, it is also a good idea to obtain information from any witnesses who are willing to give it. This can include a name or even a written statement of what they saw. If you end up hiring an accident lawyer at Silverthorne Attorneys, a witness' account of the accident will be extremely useful.
Don't pressure witnesses to say to do anything they don't want to. Some people may be more willing to make a statement to police.
Try to take down the names and numbers of any witnesses who are okay with being contacted;

You want to make sure that they are okay with your attorney getting in touch with them at a later date
Hire An Accident Lawyer
After the dust settles a bit and you see a medical professional for treatment, make sure you contact us. Hiring an attorney after your accident will ensure that you will get the best settlement possible.
You do not want to deal with insurance adjusters on your own. They will do everything in their power to belittle you and lowball your claim. They will do this more so because it was a motorcycle accident. Insurance companies have a tendency to be a bit discriminatory against motorcycle accidents. Hiring an attorney at Silverthorne Attorneys will ensure that you get the representation and compensation you need in order to make a full recovery.
If you are suffering from serious injuries due to the negligence of another, please do not hesitate to contact our office. Consultations are free!