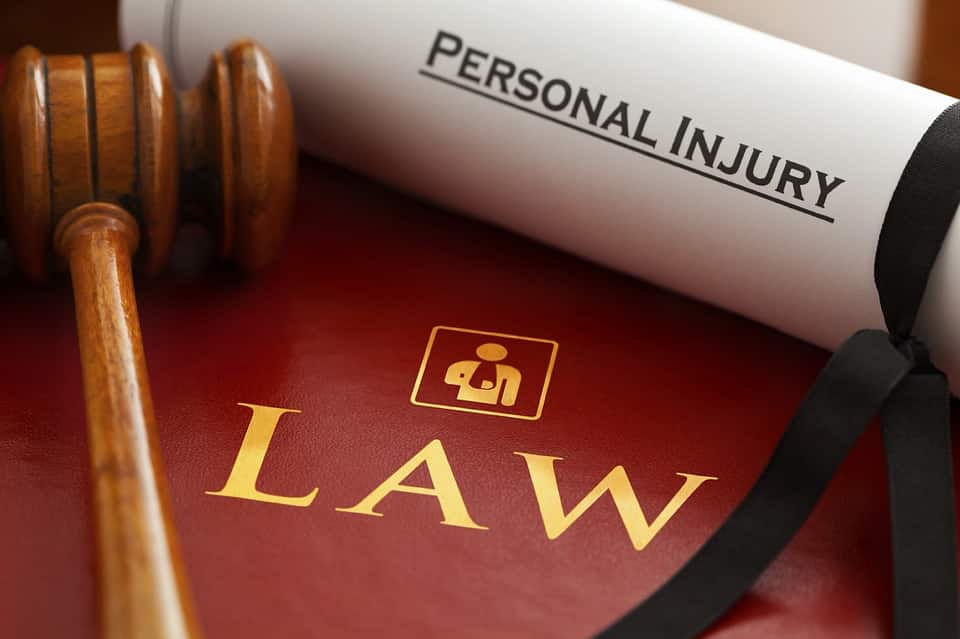 Most people wait a few days, weeks, months after a car accident before they consult with an attorney. Not knowing the importance of calling and speaking with a personal injury attorney about the case right away may actually hinder the results of your case. The insurance adjusters are not always looking out for your best interests. Which is why it is so important seek out the advice and counsel of an experienced personal injury attorney. Consultations are absolutely free!
Benefits of Hiring Personal Injury Attorney
There are so many wonderful advantages of having a personal injury attorney represent you when you have been injured in an accident. We have put together a list of the benefits of hiring a personal injury attorney:
A Personal Injury Attorney has Experience Assessing Your Claim – An experienced personal injury attorney is knowledgeable when it comes to a case like yours. They will also be able to let you know from the beginning whether you have a case that is worth pursuing or not. Also, if they come to the conclusion that you will not likely win your case, they will help you to avoid the time and expense of preparing for litigation.
They Know How Much Your Claim is Worth – Most people don't know how much they can get from their persona injury case without an attorney. Being able to obtain a high insurance settlement requires knowing the complexities of the case and the law – something that a personal injury lawyer is an expert in. Hiring an attorney allows you to utilize their skills and experience in order to receive a high insurance settlement.
We Won't Charge You if We Don't Win – Silverthorne Attorneys, like most personal injury attorneys, work on a contingency fee, which means that if we do not win your case, you will not be responsible for paying the attorneys' fees. You will be responsible for certain expenses that are not directly related to the attorney's services, such as fees that experts charge for reviewing your records or being interviewed.
Red Tape – There are a lot of complicated legal procedures, confusing medical terms, and an enormous amount of paperwork involved in personal injury cases.
Objectivity – Your personal injury attorney is an overall objective party – yes, they are hired to help you in your case, but they will be able to be more objective when it comes to making decisions about your case and will never make a rash decision. They know that anger, pain and frustration can impact your ability to see the facts of the case objectively. A wonderful example is when you are tempted to settle your case for a quick, yet inadequate payout, your personal injury attorney may advise that it is in your best interest to wait for a more appropriate settlement.
They Understand the Legal Process – Trying to take on a case by yourself will be extremely difficult because you need to be familiar with legal procedures that are involved with litigation and mediation. Hiring a personal injury attorney will take the burden off of your shoulders so you can focus solely on your recovery. Everything else will be taken care of by your attorney.
Experience Working with Other Lawyers – Hiring a personal injury lawyer is in your best interest because they are familiar with dealing with the other party's lawyers. This is important when it comes to the discovery phase of litigation when parties are required to exchange facts and documents of the case.
Experience Working with Insurance Companies – Personal injury lawyers have a great deal of experience in dealing with insurance companies. They are not confused by the tactics most insurance adjusters use, nor do they ever feel pressure to settle for an unsatisfactory amount.
An Attorney Will Improve Your Odds of Winning – Going up against an insurance company can be taxing. No matter how much you prepare yourself, you won't be able to fight them alone. The insurance companies will use your unfamiliarity with the claim process and legal procedures to ensure that their interests are protected. The best way to fight them is to hire a personal injury attorney who will increase your chances of obtaining a high settlement in your favor.
They Get the Best Settlements – Most personal injury attorneys settle cases outside of court. The settlement is usually reached in negotiations. A settlement generally takes place because the plaintiff (the one suffering from injuries) gives up their right to sue, in exchange for a payment from the responsible party or their insurance company. It is up to the personal injury attorney to negotiate the settlement on behalf of their client and try to solve the case in a timely manner. A Silverthorne Attorneys personal injury lawyer will never just take a lowball settlement.
An Attorney Can Take the Case to Trial – Most personal injury cases never go to trial; they are settled through negotiations and mediation. Although, having an attorney representing you means that if push comes to shove, you are prepared to go to trial. This will likely motivate the insurance company to give you a more favorable settlement offer.
They Get the Best Jury Verdicts – Not all personal injury cases go to trial – most are settled in mediation or negotiations. But when a jury trial is evident, a personal injury lawyer at Silverthorne Attorneys will ruthlessly represent you in court. They will also work toward achieving the best possible jury verdict, in your favor. They will develop a legal strategy specifically designed to help you recover any and all damages you deserve for your injuries.
Tips for Hiring a Personal Injury Attorney
Shop around – like you would for a doctor
Make sure you choose a lawyer who exclusively practices personal injury law

Personal injury law is very complex and requires many specialized rules and practices. You will risk the quality of your case if you choose an attorney who does not specialize in personal injury law.

Check their reputation

If you have suffered from serious injuries, it is important to know that your attorney can deliver a large settlement. Ask your attorney how many large cases they take on. Make sure to also check out the California Bar Association website to see if the attorney you are considering has ever been suspended.

Hire an attorney who is an active member of State and National Trial Lawyer Groups.

Serious and dedicated personal injury attorneys collaborate with and learn from other attorneys. Making sure they are an active member in one of these groups, means that they are taking the necessary steps to be a better attorney.

What is their dedication to your case?

How is the lawyer treating your case?
Are you getting regular updates on the case?

A personal injury attorney should allow you to speak with their past clients if you ask. If an attorney tells you that you cannot speak with past clients, you should reconsider hiring them. That perhaps could mean that they didn't do as good of a job as it seems.
Comfort level

are you comfortable with them and where they are taking your case?
When it comes to hiring a personal injury attorney, it is always good to trust your gut and make sure that your lawyer has YOUR best interests at heart. Shop around. Don't just settle for the first person who will listen to your case. And remember, the first consultation is free!