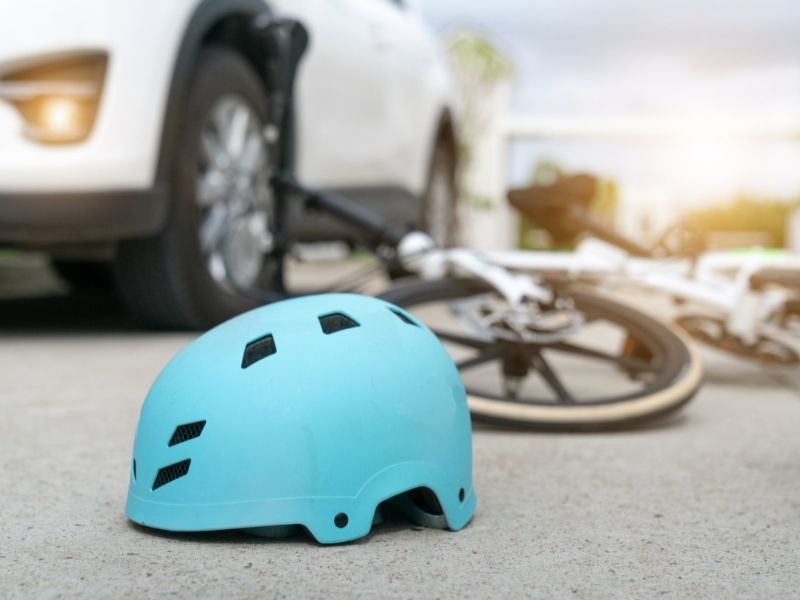 Many Ladera Ranch residents enjoy riding bicycles as a way to get around and get some exercise. Unfortunately, local drivers are not always as conscientious around cyclists as they should be. When a motor vehicle crashes into a bicyclist, the results can be catastrophic. Cyclists are often left with severe injuries that require costly medical treatment and prevent them from working. The physical, emotional, and financial effects of a crash can be overwhelming.
If you were severely injured in a crash that wasn't your fault, you should speak with a knowledgeable Ladera Ranch bicycle accident lawyer from Silverthorne Attorneys as soon as possible. Our team will be extremely attentive to your needs and will fight for the maximum payment you deserve. Contact us today to learn more in a free initial consultation.
Can I Get Compensation for My Ladera Ranch Bicycle Accident?
If you were injured in a crash caused by a negligent driver, you could pursue money for your losses in a bicycle accident claim. Depending on the circumstances of your accident, you could seek compensation for:
Past, present, and future medical bills related to the treatment of your injuries
Incidental costs such as travel to and from medical appointments
Property repair costs, if your bicycle or other personal belongings were damaged
Lost wages and lost earning capacity, if you missed time at work because of your injuries
The subjective costs of your pain and suffering from accident-related injuries
Families who have lost loved ones in bike accidents may be able to demand justice through a wrongful death claim. Our dedicated Ladera Ranch bicycle accident attorneys can review your case for free and walk you through your options.
Causes of Bicycle Accidents in Ladera Ranch, CA
Many motorists try to blame bicycle accidents on the cyclists themselves. But the truth is that most cycling accidents are the result of driver negligence. Common causes of bicycle accidents in Ladera Ranch include:
Distracted driving – Drivers distracted by their phones, conversations with passengers, or even their surroundings are more likely to miss cyclists and cause dangerous accidents.
Impaired driving – If a person drives while drunk or high, their ability to make safe decisions can be lowered, increasing the risk of collisions with nearby cyclists.
Drowsy driving – Driving while fatigued can be just as risky as driving under the influence. Drowsy drivers may be too bleary-eyed to notice cyclists in time to avoid a crash.
Aggressive driving – Aggressive drivers who speed through intersections, make unsafe lane changes, or follow too closely may not have time to avoid devastating collisions with nearby bicyclists.
Negligent turning – Drivers who neglect to check their surroundings when turning at intersections are more likely to cause bicycle accidents that are otherwise easily preventable.
Running red lights or stop signs – Drivers who run red lights or stop signs commonly cause intersection accidents, especially when they fail to check for oncoming cyclists.
Failure to yield the right of way – Drivers who fail to yield the right of way in intersections, while merging lanes, while navigating roundabouts, or in other high-traffic areas are significantly more likely to collide with cyclists.
Types of Bicycle Accidents
Driver negligence often results in the following types of common bicycle accidents:
Right cross accidents – In a right cross accident, a driver turns onto a street from the right-hand lane and collides with a passing cyclist.
Left cross accidents – Left cross accidents occur when drivers approaching cyclists from the opposite direction turn left into or in front of the cyclist.
Right hook crashes – Right hook accidents happen when drivers pass cyclists on the left and immediately make a right-hand turn, crashing into the side of the bicycle or causing it to slam into the side of the car.
Rear-end collisions – When drivers tailgate cyclists or fail to recognize that cyclists are close by, the front of the car can crash into the back of the bicycle.
Dooring accidents – Dooring accidents occur when negligent occupants open their car doors directly into the path of oncoming cyclists, striking the bicycle rider or forcing them into traffic.
Types of Injuries from Bike Accidents
Cyclists have very little protection against the extreme forces of a collision with a car, so they tend to suffer severe or fatal injuries. Common types of bicycle accident injuries in Ladera Ranch, CA, include:
Traumatic brain injuries – Blunt force trauma, crushing forces, or penetrating injuries to the head can cause traumatic brain injuries (TBIs). This can lead to temporary or permanent cognitive dysfunction.
Spinal cord injuries – If the spinal cord is damaged, the nervous system may be unable to transmit the impulses that allow for sensation and motor function. Paralysis is common.
Fractures and dislocations – Broken and dislocated bones are common bicycle accident injuries, especially fractured collarbones, ribs, and limbs.
Facial and dental injuries – When a cyclist's face collides with pavement, skin and dental trauma can result in permanent scarring and disfigurement.
Soft-tissue injuries – Common injuries to internal organs and other soft tissues include sprains, strains, tears, burns, ruptures, and internal bleeding.
Traumatic or surgical amputation – When a cyclist suffers severe crushing forces in a collision, limbs or digits might be removed by the force of impact or by surgery after the fact.
California Bicycle Laws
Cyclists have the same rights and responsibilities as other California road users. However, state law recognizes that bicycle riders are uniquely vulnerable on the road. The following restrictions and protections apply exclusively to California cyclists:
Cyclists riding at the speed of traffic may ride anywhere they choose, except certain freeways, expressways, or toll bridges.
Cyclists traveling slower than surrounding traffic are entitled to "take the lane" if they don't have enough room to share the lane with motorists.
Cyclists must use designated bicycle lanes when available, except when passing, avoiding road hazards, or preparing to turn.
Cyclists must travel on the right-hand side of the road in the direction of traffic, except when passing, preparing to turn, traveling down a one-way street, or riding on a road with narrow or closed lanes.
Bicycles must be equipped with functioning brakes, handlebars no higher than the rider's shoulders, white headlights, and reflectors for nighttime riding.
Cyclists and bicycle passengers under the age of 18 must wear helmets.
Cyclists are prohibited from wearing earbuds or headphones that cover both ears while riding. However, cyclists are permitted to use cellphones while riding.
Contact a Bicycle Accident Lawyer in Ladera Ranch, CA
When you're dealing with severe injuries and overwhelming medical expenses after a crash, the Ladera Ranch bicycle accident lawyers of Silverthorne Attorneys can help you demand the compensation you deserve. Contact us today to learn more about your options in a free, no-obligation case review.