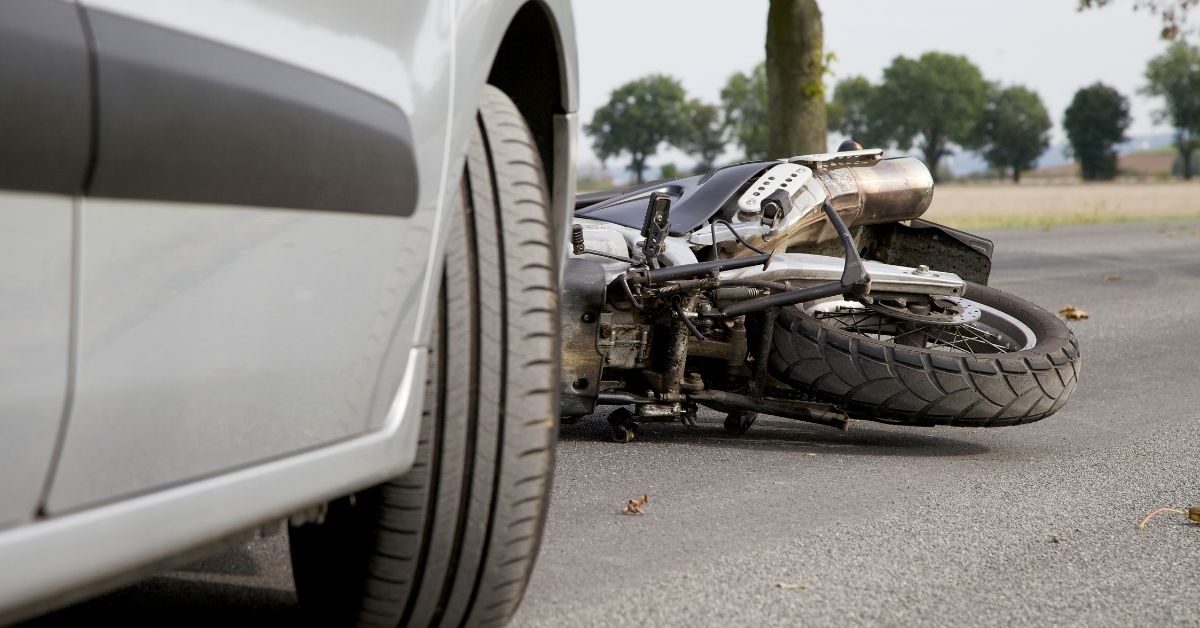 Nothing compares to riding a motorcycle in California, where the roads are scenic and beautiful. However, riding a motorcycle is not without risk. With only a helmet to protect you, a motorcycle accident can quickly turn your life upside down.
At Silverthorne Attorneys, we know how difficult it can be to get your life back on track after a motorcycle crash. You may be struggling with constant pain and facing expensive medical bills, lost wages, and other losses. But you don't have to go through this crisis alone. A motorcycle accident lawyer in Ladera Ranch from our law firm can fight for the compensation you're owed.
Ian Silverthorne is an accomplished Orange County injury attorney who will listen to your story and demand justice for you. His uncompromising commitment to clients has helped him achieve outstanding case results, as well as recognition from prestigious legal organizations such as the Million Dollar Advocates Forum, Super Lawyers, and The National Trial Lawyers.
Call or contact us now for a free, no-obligation consultation.
Types of Motorcycle Accidents
Motorcycle accidents happen under a wide variety of circumstances. The most common types of crashes include:
Left-turn accidents – Negligent left turns are a leading cause of motorcycle accidents. Many motorists fail to see motorcycles approaching an intersection when they're making a left turn, which can result in a front-end or side-impact collision.
Head-on collisions – Head-on collisions often occur when a driver crosses over the center line or drives on the wrong side of the road.
Lane-switch accidents – When drivers change lanes without looking for the slim profile of a motorcycle in their blind spots, they can easily crash into a bike that's right next to them.
Hitting stationary objects – When a driver suddenly swerves toward a motorcycle or veers in front of them, a motorcycle may be forced off the road and into a fixed object, such as a road sign, barricade, or tree.
Lane splitting – Lane splitting occurs when a motorcycle passes between two vehicles. This is usually done when there is slow-moving or stopped traffic. Unfortunately, lane splitting can result in accidents when other motorists fail to notice the motorcycle next to them. Although this action is risky, lane splitting is legal in California.
What Are the Causes of Motorcycle Accidents?
Motorcycle accidents happen for many of the same reasons that other vehicle crashes do. But with no steel frame, airbags, or other safety features to protect them, motorcyclists are much more vulnerable to harm if a collision occurs.
Some of the most common causes of motorcycle accidents include:
Distracted driving – Texting or talking on the phone, eating while driving, or focusing on a passenger can all take a driver's attention away from the road.
Driving under the influence – When a driver is impaired by alcohol or drugs, their vision, perception, and judgment are negatively affected, all of which could make them more likely to hit a motorcyclist.
Fatigued driving – As with an impaired driver, a fatigued driver will be less attentive and may not look for a motorcyclist when making a turn or switching lanes.
Speeding and aggressive driving – Driving too fast, rapidly switching lanes, tailgating, and failing to yield the right of way are forms of aggressive driving that create dangerous conditions for motorcyclists.
Road hazards or dangerous road conditions – Uneven pavement, potholes, or unmarked turns could all pose a hazard for a motorcyclist.
Vehicle malfunctions or defects – Even the most skilled motorcyclists can lose control when a vehicle defect or faulty part causes the motorcycle to malfunction.
Inclement weather and poor visibility – Drivers must take extra precautions to keep themselves and everyone near them safe when driving in inclement weather, such as rain, fog, or snow.
Motorcycle Accident Injuries
Although helmets can help reduce the impact of a motorcycle accident, riders are likely to suffer all kinds of serious injuries. Examples include:
Deep cuts and road rash
Broken bones
Traumatic brain injury (TBI)
Spinal cord injuries/paralysis
Neck injuries
Internal injuries and bleeding
Lost limbs
Burns
Scarring
Disfigurement
The medical costs from a motorcycle accident can reach into the millions of dollars, depending on the severity of the injury and its long-term impacts. That's not counting related expenses such as lost income, pain and suffering, and other losses.
If you've been hurt, seek help from a motorcycle accident lawyer before talking with an insurance company about a settlement. Putting a value on injury claims is not simple, and the last thing you need is to be under-compensated.
Motorcycle Laws in California
California has various laws in place that are designed to protect motorcyclists and other drivers.
These include:
License requirements – Per California Vehicle Code §12804.9, you must have a valid motorcycle driver's license to operate a motorcycle in California. A Class M1 license allows you to operate a two-wheeled motorcycle, as well as any vehicles listed under Class M2. A Class M2 license allows you to operate a moped, bicycle, or any bicycle with an attached motor. If under the age of 21, a rider must have a learner's permit for six months prior to applying for a California motorcycle license.
Helmet requirements – California Vehicle Code § 27803 requires that all motorcycle riders wear helmets that are in compliance with U.S. Department of Transportation standards.
Daytime running lights – Because lights help increase the visibility of motorcycles on the road, it is mandatory to keep the daytime running lights on while riding in California (California Vehicle Code §25650.5).
Motorcycle Insurance – Insurance is required to register a motorcycle in California. The minimum liability insurance requirements follow:
$15,000 for injury/death to one person
$30,000 for injury/death to more than one person
$5,000 for damage to property
Lane-splitting – California is the only state that has passed a law to legalize lane splitting. Proponents of lane-splitting argue that, when executed safely, lane splitting can significantly speed up the movement of traffic.
Who Is at Fault After a Motorcycle Accident in Ladera Ranch?
California is an at-fault state when it comes to motor vehicle accidents, which means that the driver who is at fault in an accident will be liable for the other driver's injuries and losses.
If you were the victim of a motorcycle accident, a skilled attorney will work to gather evidence to show fault and also to show the extent of the compensation you're due. Some evidence that might be vital to your case might include:
An official police accident report
Comprehensive medical records
Photographs or videos of the accident scene
Examination of the motorcycle, helmet, and protective gear
Witness statements
Expert witness testimony (e.g., doctors, accident reconstruction specialists, etc.)
At-fault driver's driving history
Cell phone records
California also recognizes the pure comparative negligence rule, which could affect the amount of compensation you receive. According to this rule, injured parties are liable for their percentage of fault in an accident. Even if you were found to be 99 percent at fault for the crash, you could still collect compensation for your injuries and losses. However, your compensation would be reduced based on your assigned portion of fault.
Contact a Ladera Ranch Motorcycle Accident Attorney Today
If you've been injured in an accident in Ladera Ranch, Laguna Hills, Mission Viejo, Galivan, Laguna Woods, or the surrounding areas, don't hesitate to contact Silverthorne Attorneys for a free consultation to review your legal options. We'll fight for the full recovery you deserve.