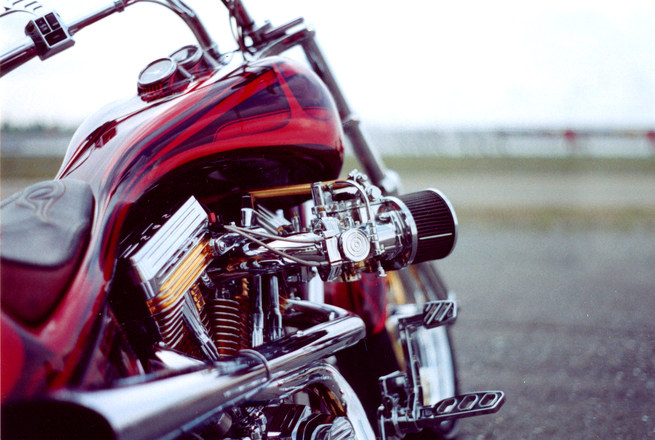 Though most bikers don't head out onto the open roads expecting to get into an accident, it is always smart to be prepared. So our accident lawyer put together some "do's" and don'ts."  Just in case you happen to find yourself getting into an accident.
The first thing you want to do is check for any injuries. Make sure you are able to move and if there are other party's involved, make sure everyone is safe. If anyone is injured, call 911 immediately.
If possible, move out of the way of other vehicles on the road – this is so there isn't a back-up of traffic but also to prevent any other accidents. Used hazard lights, flares, or any other kind of warnings to alert traffic.
Exchange information with any other party's involved. Get any names, addresses, phone numbers, insurance information, etc. from all party's. Also make sure to note any plate numbers, car make and model.
If anyone is seriously injured, call the police. Filing a police report at the scene will be vital in the efforts to recover any damages to your bike, clothing, or even injuries sustained.
Try to remember specifics of the accident. This may be difficult to do right after an accident, but if you can, try to recall when, where, how, etc. Since memories fade, especially during times of stress, gather as much information as you can immediately following the crash.
Don't admit fault. This is very important! Most of the time, it is unclear what the cause of the accident was. That is why it is crucial to contact the police – after the police have gathered the statements of all party's involved – that is when "fault" can be determined.
Each step can be difficult to remember after an accident, especially if you have been injured – just remember that the most important thing is to make sure you are okay and to seek medical attention if you need.
Suffering From Injuries? Contact an Accident Lawyer Today!
Suffering from injuries due to the negligence of another is never your fault. and most of the time, if not all the time, the accident was just that. an accident. However, that does not take away from your suffering.
As your accident lawyer, we know the time after your accident is very stressful. and we are here to relieve some of that stress. We are here to take the burden off your shoulders so you can get back to your life. It is our goal to take your case on so that you can focus solely on healing and getting your life back together.
If you are suffering from injury due to a motorcycle accident, contact us to discuss your case. Consultations are free!