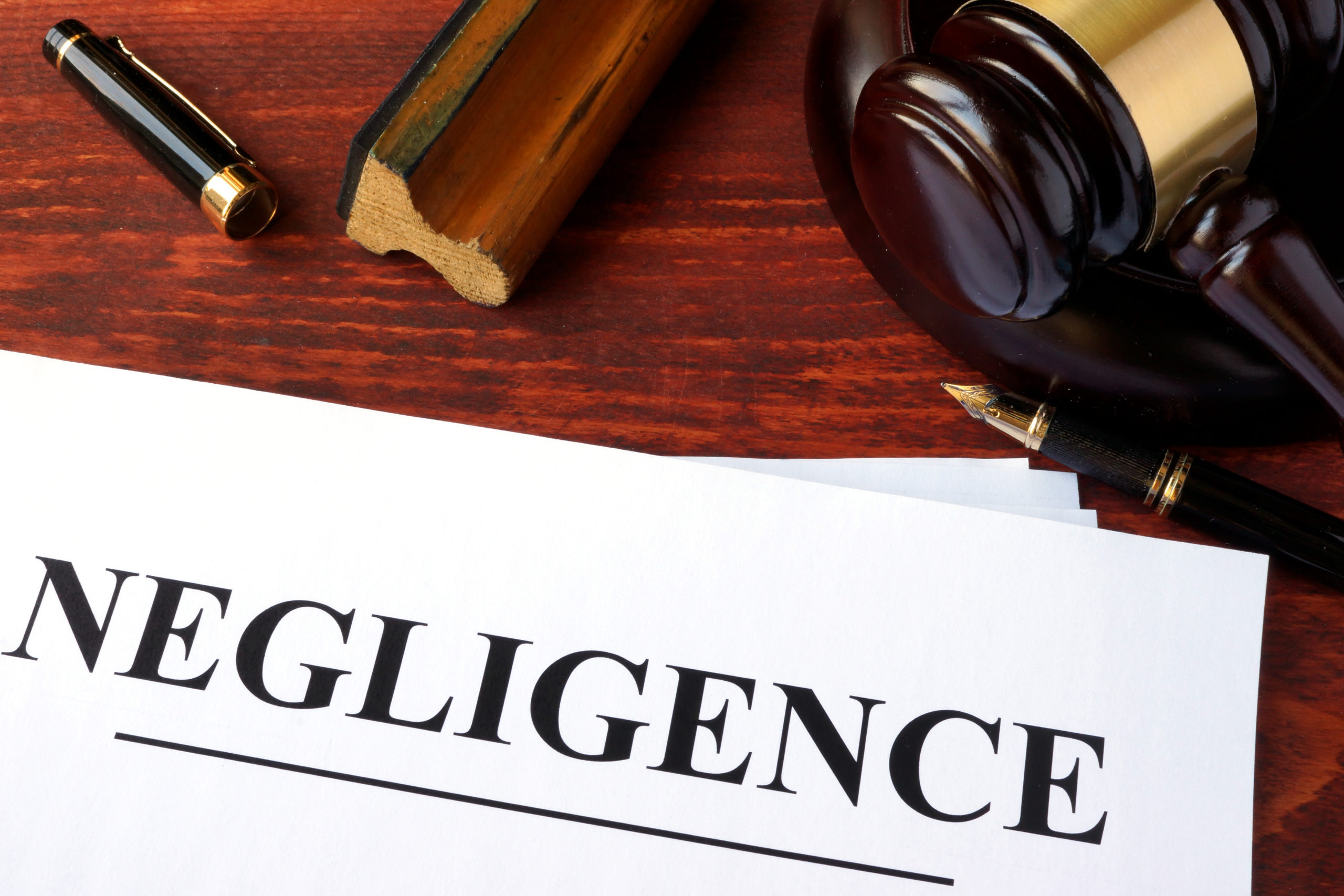 Most personal injury claims are based on negligence. That is because most injury cases we take on are due to the negligent acts of another person or entity. When it comes to your case, your injury attorney must be able to prove four legal elements in order to win. Those four elements include duty of care, breach of duty, causation, and damages. I know these sound intimidating and confusing. That is why I am going to go over all of these so you know what exactly your accident lawyer does in order to get you the settlement you need in order to move on with your life. You should never have to suffer due to negligence of another. Contact Silverthorne Attorneys today to discuss your case. Consultations are free!
Injury Attorney | Understanding Negligence
Before I go into the four elements of proving negligence, I think it is important to understand what it means when we talk about negligence. in order for a successful claim to reach settlement, your attorney must prove the four elements of negligence:
Duty of Care – the defendant (at-fault party) owed you duty of care. You cannot recover compensation from someone if that person did not;
Breach of Duty – if the defendant breached their duty of care. Your attorney will have to show that the at-fault party failed to satisfy his or her duty by doing or failing to do something;
Causation – the breach caused your injury. in short, their actions or inactions are the direct cause of your injuries;
Damages – the breach caused damages to you and/or your property. You were injured as the result of the defendant's actions or inactions
We know this can be complicated. Read on for more information!
Defining Duty of Care
Duty of care is an obligation to avoid injuring someone else or placing someone in the path of danger. in most, if not all cases, everyone has some duty of care toward others. the only questions are, to whom is the duty of care owed, and if there is a duty of care, how broad is it?
In certain situations, determining duty of care can be difficult. This is because there are no laws that spell out how a person should act. Most of the time it is considered common sense to not act in a way that puts others in danger. for instance, a local grocery store has the duty of care towards its customers and their safety. However, there are no specific guidelines on how the grocery store must satisfy their duty of care. Meaning, there are no laws that specify how and when. the law only requires that a store take "reasonable" steps to ensure the safety of their customers. If there is an accident involving a slip-and-fall, the argument will revolve around whether the store took steps that were "reasonable."
Other Examples Include
If you are driving passengers in your car, you owe the passengers and others on the road a duty to exercise "reasonable" care when driving;
Not everyone owes you a legal duty of care, even if you think they "caused" your injury. for example, if someone throws trash out of their window, and it causes a cyclist to swerve, which then causes a dog to start chasing the cyclist, which startles you and causes you to drop your child – then it is likely that you cannot claim that the driver owed you a duty of care. for it was not foreseeable that throwing the trash out of the car will harm someone on the street;

Though, if you do throw trash from your car and are caught, you are looking at a fine of $500 or more
Understanding Breach of Duty
In personal injury claims, breach of duty means that someone or something failed to exercise reasonable care. It is one thing to recognize duty of care. It is entirely different to recognize whether the person or entity owed the duty lived up to it or not. in other words, the person breached the duty of care by creating a situation or allowing dangerous situations to occur. Ones where the risk level is beyond normal while going about our daily lives.
In some cases, breach of duty isn't too difficult to prove. for example, when a speed limit is posted, the duty of care for all drivers on the road involves observing and maintaining that speed limit. It may not be easy to prove the a reckless driver was going over the posted speed limits, it will be easier to show breach of duty with witness statements. These statements can help support that the driver breached their duty to keep themselves and others on the road safe.
Causation
Even if the defendant failed to show reasonable care, they still may not be liable for negligence if their breach did not cause your injuries. Now, this is where it gets confusing. Even if you can show breach of duty, you still have to show causation. for example, you may be able to show that another driver failed to signal before making a left turn. However, the other driver may state that you had a stop sign and you should not have entered the intersection until the other cars were cleared. Therefore, both of you are considered to be at-fault in this situation.
Cause in fact: the way to find the cause in fact is to ask, "if it weren't for the defendant's actions, would I have been injured?" If the answer is "no," then you have identified the cause in fact;
Proximate causation: after finding the cause in fact, if your case goes to trial, a court needs to decide whether or not the defendant could have predicted the injury. If the defendant could not have foreseen that their actions would have caused the injury, there is no proof of causation;
Damages
When we talk about damages, we refer to physical and emotional injuries, property damage, suffers as the result of an accident. in certain claim, your attorney will put in physical damages, property damages, as well as any pain and suffering. Anything you may be suffering from due to your injuries and the actions of another party.
Suffering From Injuries? Contact An Accident Lawyer Today!
If you have been injured in an accident due to the gross negligence of another, please do not hesitate to contact us to discuss your case. You should not have to face this alone. and you certainly should not have to deal with the insurance companies on your own. Consultations with an attorney in our office are free.