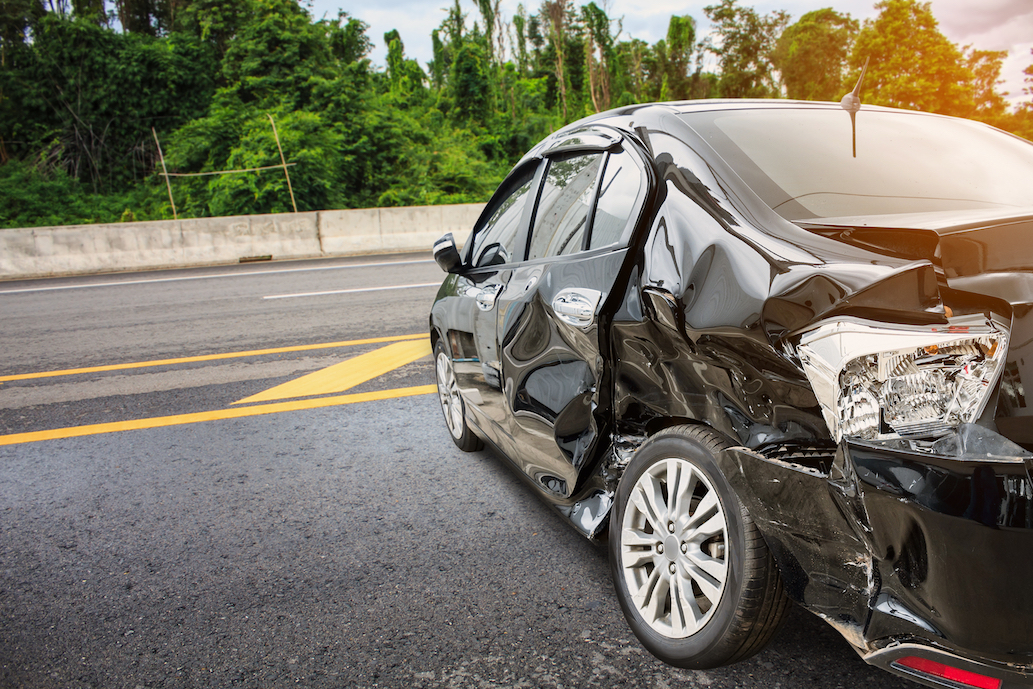 Last week we did a post on how old you have to be in order to rent a car in California. as a followup to that, I wanted to explore the question about what to do if you are in an accident while in a rental car. What the procedures are. Who takes care of insurance. or how the insurance companies take care of it. and how your car accident lawyer comes into play. Below, I will go over all of these. as well as discuss whose car insurance will be responsible for the accident. If you are suffering from serious injuries due to an accident, please do not hesitate to contact us. Consultations with an accident attorney in our office are free!
Personal Injury Lawyer | When You're in An Accident in A Rental
Accidents can happen at anytime, to anyone. and dealing with a car accident in a rental car may be the last thing on your mind. However, that doesn't mean that you shouldn't be prepared. and while handling an accident in a rental car is similar to an accident in your own car, there are other things to consider. Here are some steps to take when you find yourself in an accident in a rental. as well as dealing with the rental and insurance agencies.
Make Sure Everyone is Safe
Just as you would if you were driving your own car, make sure that everyone in your vehicle is safe. When it is confirmed that you and everyone in your car are safe, check on the other car(s) and their passenger(s) to make sure they are safe as well. If someone is injured, contact 9-1-1 immediately. If there are any other present dangers, such as the possibility of an explosion, make sure everyone is capable of clearing the area and can get to safety. Hopefully, you have an emergency toolbox in your vehicle, see if there are emergency flares if necessary. Call the police to help redirect traffic if necessary and to take down a report.
Exchange Information & Take Pictures
As soon as it is determined that the scene is safe, exchange contact and insurance information with any other parties involved and take pictures of any damages. Since you are driving a rental, try not to mention that you are renting your car. This is just as a precaution because we have seen people be taken advantage of in situations like this. Once you exchange information, give a statement to the police, and collect any witness statements you can leave the scene as soon as it is safe to do so.
Contact Rental Company
When it comes to a rental, there is going to be more paperwork and heavy lifting involved. Contact the rental company and inform them of the accident. in most rental companies there is a sticker with an emergency number located inside the glove box. Ask the company how to proceed and make sure that you read the fine print of both your insurance plan and any insurance provided by the rental company. Oftentimes, I opt out of obtaining the rental company's insurance. However, I know that it is smart to have additional coverage.
Contact Your Insurance Company
After contacting the rental company, make sure you contact your own insurance company and inform them of the accident. Usually collision and comprehensive coverage will protect you and the car you rent if an accident should occur.
Find out your deductible as soon as you can. Your deductible is the portion you have to pay out-of-pocket. for example, if your deductible is $600 and you incurred $12,000 worst of damage, you will have to pay $600 in repairs and your insurance company should cover the rest. Most rental agencies require that you have a deductible of $500 or less. or they will ask you to buy extra insurance when you rent the vehicle. They usually offer it anyway. Make sure you inform your insurance agency if you purchase any additional insurance with your rental.
Insurance Coverage Options
When you rent a car from a rental company, you are contractually obligated to return the car in the same condition it was in when you first got it. Even if the damage is the result of someone else's negligence. If you get into an accident or damage the rental car at any point during your time with the car, there are three primary sources of potential insurance coverage. Those include the rental car company, your insurance company, and the credit card you used to pay for the rental.
Rental Car Company Insurance
Whenever I have rented a car, whether to go up to the Bay Area or if my car needed work to be done, they always offer additional renters insurance. I usually decline. but let's look at a couple of common coverage options:
Liability Coverage
Liability coverage will pay for the property damage as well as the medical expenses incurred due to the accident. This coverage will usually overlap your own personal coverage. However, keep in mind that if you only select the minimum on your own insurance policy, it may not be enough to protect you if you're involved in an accident.
Personal Accident Insurance
This insurance pays for damages to the rental as well as any injuries the driver and passenger have sustained. This will also pay for ambulance expenses as well.
If your medical insurance includes something akin to personal injury protection coverage with your car insurance, personal accident insurance will provide overlapping coverage. Make sure you check your deductibles.
Your Car Insurance
In California it is actually the law to have car insurance when you own a car. and most car insurance coverage will parallel what the rental car company's liability coverage offers. When you rent a car and you choose to pass on liability coverage or the collision damage waiver, the rental car company may require that you provide proof of insurance from your personal car insurance policy. This may include the name of your insurer and the policy number, etc.
Credit Card Company & Rental Insurance
This is something interesting I found in my research for this post. If you use a credit car to rent your car you may automatically have rental car insurance. This, of course, will be dependent upon the terms of your credit card agreement. However, your credit card company may pay for any damages that occur to the rental during the time you have the car in your possession.
Suffering from Injuries? Contact an Accident Attorney Today!
Suffering from injuries due to an accident can be stressful. Hiring an attorney and getting compensation for your injuries shouldn't' be. If you are suffering from injuries due to an accident that was caused by the negligent actions of another, please contact a car accident lawyer at Silverthorne Attorneys to discuss your case. Consultations with an accident attorney in our office are free!