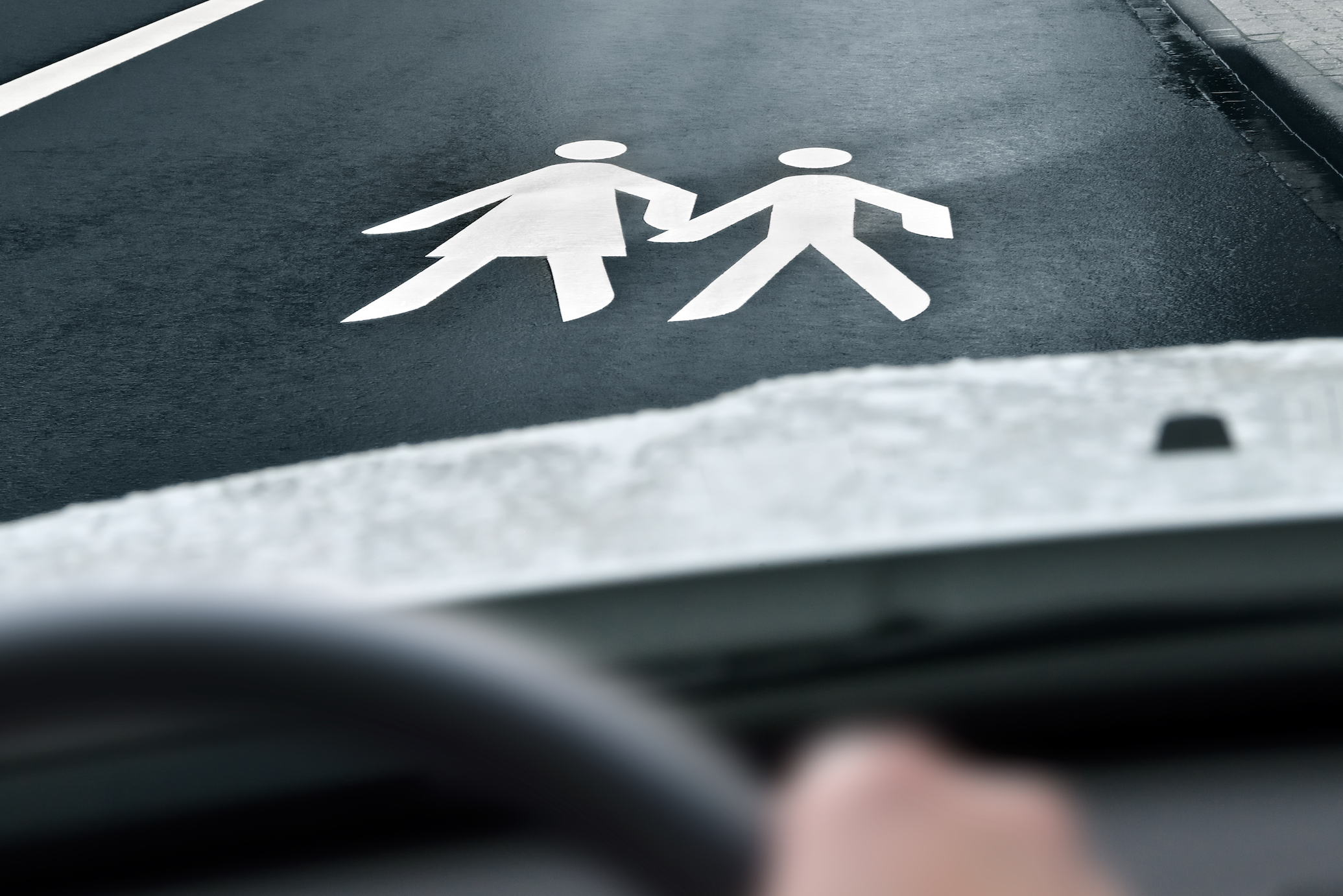 As an injury attorney, we see all different kinds of cases. Car accidents, pedestrian accidents, dog bites, just to name a few. as a local injury lawyer in Southern California, we have noticed throughout the years, that not everyone knows the details of the right-of-way rules. We know, as an accident lawyer, that right-of-way rules were put into place in order to promote traffic safety. as you accident attorney, we are not only here to help you. We are here to educate you. If you are suffering from injuries due to an accident, contact an auto accident attorney at Silverthorne Attorneys today. Consultations are free!
Injury Attorney | General Right-of-Way Information
Something, as an injury attorney, we have found is that one should never assume that other drivers will give you the right-of-way. Yield your right-of-way when you believe it will help to prevent a collision. but never assume that someone will exchange the courtesy. It is also important to respect the right-of-way to pedestrians, motorcyclists, and bicycle riders.
However, respecting the right-of-way of others is not limited to just yielding to pedestrians in crosswalks, or watching carefully for motorcyclists or bicyclists. Motorists should also be respecting the right-of-way rules for other driver as well. This includes not violating traffic laws, such as failing to stop at a traffic light, speeding, making unsafe lane changes, or making illegal turns. as an injury attorney, we have seen statists that show that right-of-way violations can cause a high percentage of injury related collisions.
Injury Lawyer | Pedestrians' Right-of-Way
Every auto accident attorney in our office believes that pedestrian safety is very important. a pedestrian is not only someone who is walking across the street. They are also those who are on roller skates, skateboards, or those who use wheelchairs for transportation across the street.
Pedestrian deaths occur in approximately 22% of all traffic fatalities in California.
Respecting a pedestrians right-of-way is very important. Make sure to stop for pedestrians that are crossing at corners or other crosswalks. Even if the crosswalk is in the middle of a block, or not marked by painted lines.
Do not pass a vehicle that is stopped at a crosswalk. a pedestrian you may not see may be crossing the street.
Yield to all pedestrians when you are entering or exiting a driveway, or an alleyway.
Allow older pedestrians, disabled pedestrians, and those with children more time to cross the street. Do not try to rush them.
Make sure you are obey signs that pertain to pedestrians.
Accident Attorney | Blind Pedestrians
As an auto accident attorney, it is imperative to know that blind pedestrians rely on the sound of your vehicle to be aware of the vehicle's presence. They also rely heavily on the sound of the pedestrian signal to know when it is safe to cross the street.
Accident Lawyer | Crosswalk Right-of-Way Rules
As a pedestrian, you have the right-of-way in marked and unmarked crosswalks. Although they have the right-of-way, they still have to abide by rules of the road. for instance, a pedestrian should not suddenly leave the curb, or other place of safety, and cross into the path of a vehicle. This can create an accident and potential injuries. Furthermore, pedestrians myst not stop unnecessarily or delay traffic while in the crosswalk.
When you approach a crosswalk while you are driving, you are required to reduce your speed. This is to safeguard the safety of the pedestrian.
Some crosswalks are marked by white or yellow lines. Others are marked with flashing lights in order to warn you that pedestrians may be crossing.
Auto Accident Attorney | Right-of-Ways in Intersections
An intersection is anywhere one line of roadway meets another. Intersections include cross streets, side streets, alleys, freeway entrances, etc.
Intersection collisions account for more than 45% of all reported car accidents. 21% of car accident fatalities are due to intersection collisions.
As a driver, at an intersection without "STOP" or "YIELD" signs, it is appropriate to slow down and prepare to stop.

Yield to traffic and pedestrians already in the intersection or just entering the intersection.

When at "T" intersections that do not have "STOP" or "YIELD" signs, make sure to yield to traffic and pedestrians on the through road. They have the right-of-way.
When getting ready to turn left, be sure to keep your wheels pointed straight ahead. This is until it is safe to take your turn. If your wheels are pointed to the left, and a car hits you from behind, there is a possibility of you being pushed into oncoming traffic.
When turning right, be sure to check for pedestrians who want to cross and any bicyclists riding next to you.
On divided highways, make sure to watch for vehicles coming in the lanes that you cross. Only turn when you can see that it is safe.
If you are parked on the side of the road or are leaving a parking lot, etc., yield to traffic before reentering the road.
Suffering from Injuries? Contact an Injury Lawyer Today!
The above tips are only a few that we have found when it comes to right-of-way courtesy in California. We know that sometimes accidents happen. It is just a part of life. but you do not have to suffer because of your accident. Hiring an injury attorney in our office will ensure that you receive the best representation in Orange County. We will never accept a low ball settlement from the insurance companies. We will make sure that you do not have to shoulder this burden while you are focusing on healing.
If you are suffering from injuries due to an accident, contact an injury lawyer at Silverthorne Attorneys. Consultations are free!