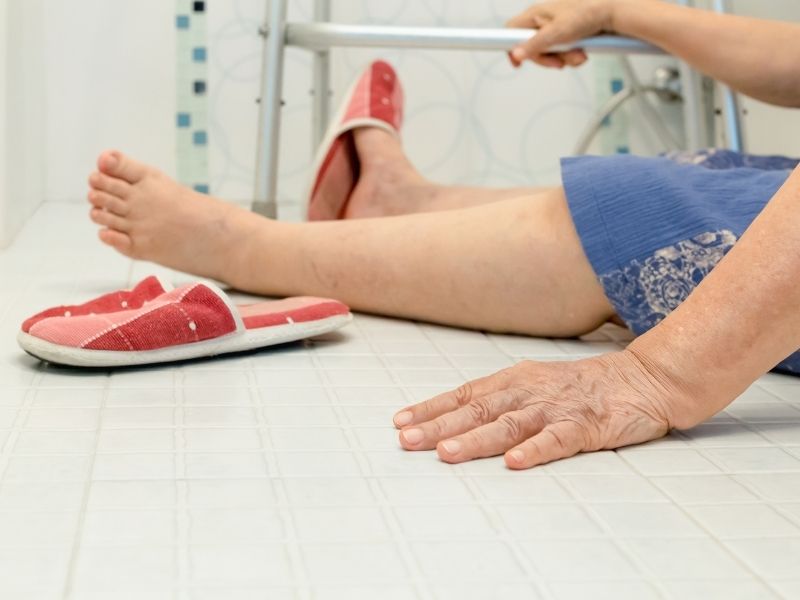 Many people don't realize how dangerous a slip and fall accident can be until they're hurt in one. Trips and slips could leave you injuries ranging from bumps and bruises to severe head trauma, broken bones, and life-threatening internal injuries. And in some cases, the damage proves fatal.
Slip and falls often occur due to the negligence of a property owner or other occupants, such as a homeowner, business owner, employer, landlord, or another entity. California law allows you to pursue compensation for medical costs, lost income, pain and suffering, and other losses by filing a claim against the at-fault party. A Riverside slip and fall lawyer at Silverthorne Attorneys can determine your legal options and advise you on the best path forward in a free consultation.
Contact us today to get started.
Common Causes of Slip and Fall Accidents
Slip and fall accidents can occur in almost any environment when a property owner has failed to address a dangerous condition. These top causes of slip and falls include:
Wet floors
Poor lighting conditions
Slippery surfaces
Cracked walkways
Rickety staircases
Warped or cracked floorboards
Broken steps
Loose handrails
When the owner of a home, business, or other property fails to eliminate hazardous conditions or warn visitors about those conditions, they may be responsible for any accidents resulting from their negligence.
Types of Slip and Fall Injuries
The most common injuries after a slip and fall accident include:
Broken hips
Fractured bones
Wrist fractures
Back injuries
Spinal cord injuries
Traumatic brain injuries
Paralysis
Knee injuries
Cuts, scrapes, and lacerations
At Silverthorne Attorneys, we understand how a serious injury can wreak havoc on your life. If you sustained injuries due to a slip and fall accident, we will work tirelessly to seek compensation for your financial and personal losses so that you have the financial security you need to recover and move forward in life.
Slip and Fall Injury Statistics in Riverside
According to data compiled by the National Floor Safety Institute (NFSI), slip and fall accidents make up about 12 percent of all fall-related accidents. They also result in approximately one million emergency department visits each year.
The NFSI also notes that slip and fall accidents are the leading cause of workers' compensation claims in the country. They are also the number one cause of occupational injury for individuals aged 55 and above, disproportionately affecting older individuals.
Establishing Fault After a Slip and Fall Accident in Riverside, CA
Establishing fault for a slip and fall accident isn't always straightforward. In general, if you were injured in a private residence, the fault will often lie with the homeowner or landlord. But if you were injured in a place of business, then the business owner may be liable for your injuries.
If you were injured in the workplace, fault won't matter if you file a workers' compensation claim. However, you could have a third-party negligence claim if someone other than your employer caused the accident.
To prove fault in an injury claim, you have to establish that the property owner was negligent. That means they failed to take reasonable measures to prevent you from harm. In a premises liability case, such as a slip and fall, you would need to show that:
The owner or occupant of the premises controlled the property at the time you were injured.
They knew or should have known about the hazard that caused your slip and fall.
They failed to address the hazardous condition or warn you about the hazard.
The dangerous condition caused your slip and fall accident and injuries.
You suffered losses as a result of those injuries that can be remedied with full and fair compensation.
Two of the most challenging aspects of proving liability in a premises liability claim are establishing that the at-fault party knew about the hazardous condition or that the dangerous condition existed for a long enough period that a reasonable person should have noticed and eliminated it. An experienced slip and fall lawyer in Riverside can help you gather evidence to build a solid claim for compensation.
What to Do If You've Been Injured in a Slip and Fall Accident
If you were injured in a slip and fall accident, there are several steps you should take immediately following an accident:
Report the accident to the property owner as soon as possible.
Don't accept any blame for the accident or say anything that could implicate you.
Evaluate the scene for a hazardous condition.
Take pictures of the scene of the accident, the hazard, and your injuries.
Take down contact details for any bystanders who witnessed the accident.
Seek medical attention as quickly as possible. Insurance companies usually require you to be seen promptly or within a reasonable amount of time following an accident. Fail to do so, and they may deny your claim.
Keep the shoes and clothes you were wearing at the time of the accident. These items may provide crucial evidence for your case.
Obtain a copy of the police accident report.
Maintain a file that includes your medical records, hospital bills, and other expenses.
Speak with a dedicated Riverside slip and fall accident attorney. Consulting with a knowledgeable attorney could mean the difference between receiving a lowball settlement and the money you deserve.
Contact a Slip and Fall Lawyer in Riverside Today
Compensation in a slip and fall case should cover certain losses, including medical expenses, lost income, pain and suffering, and mental anguish. But winning your case will require compelling proof and solid legal representation.
At Silverthorne Attorneys, our legal team can independently investigate the accident that caused your injuries, gather evidence to help support your claim, calculate the damages you are owed, and aggressively seek the compensation you deserve. Contact us today for a free consultation with a Riverside slip and fall accident lawyer.