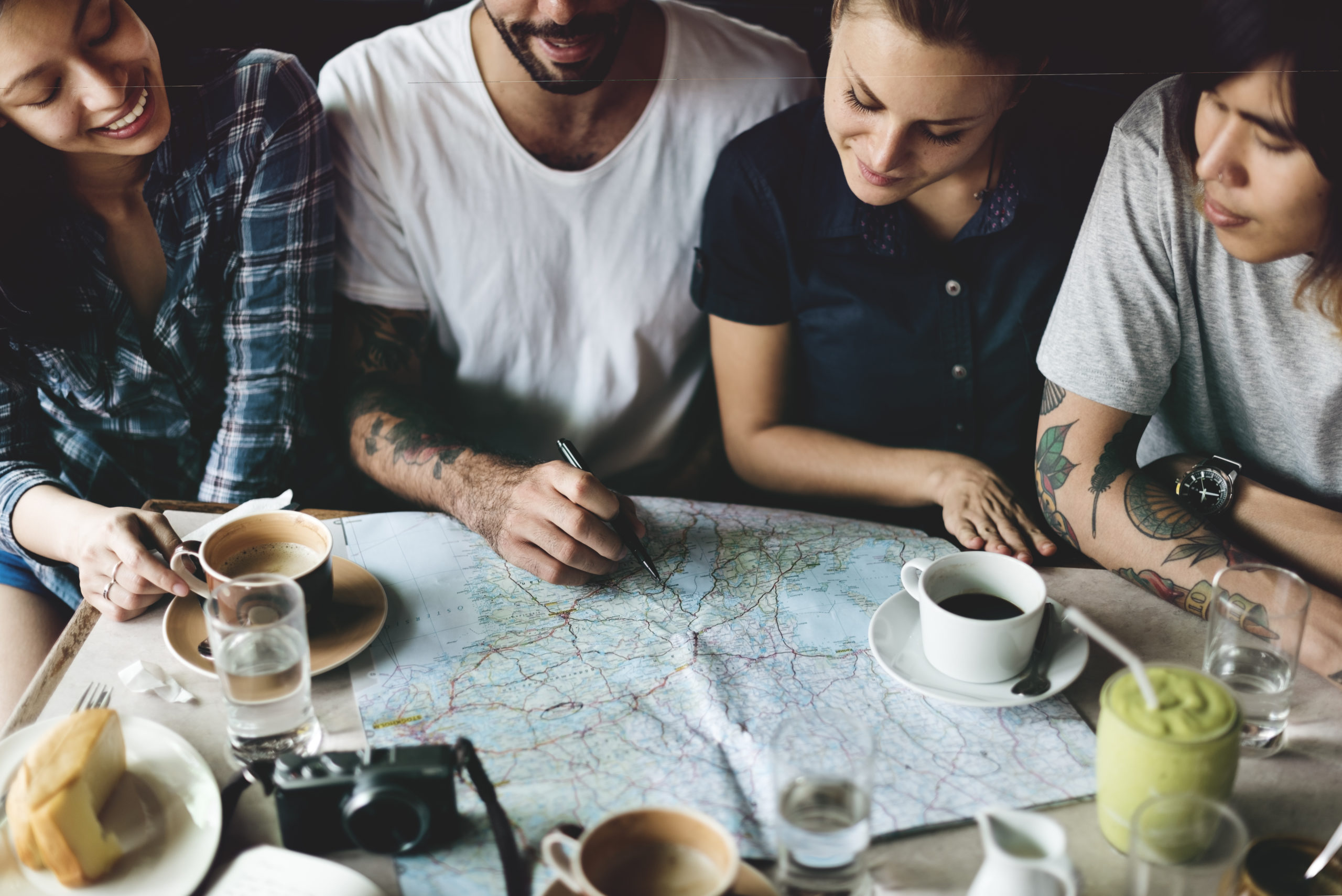 School is almost out, which means that summer is just right around the corner. and you know what that means? More and more people will be on the road traveling. Which means that staying safe on the road during a family road trip is very important. I drove up to the Bay Area over the holiday weekend and I have to say, people drive incredibly reckless on the roads during vacation. Working for an accident attorney, I drive a little more cautious these days. Making sure to always be on the lookout for aggressive drivers, etc. If you are suffering from injuries due to an accident, contact a car accident lawyer at Silverthorne Attorneys today. Consultations are free!
Accident Attorney | Planning a Road Trip
There are so many ways to plan a road trip with your family or friends. Some people may prefer to plan out every detail, while some may prefer to be a little more adventurous. Either way, deciding where to go and when is very important. Remember: it is always good to be prepared. but it is also good to leave certain things open for exploring. Below are some tips on planning a road trip that is not only fun, but safe for everyone.
Decide Where You're Going
Most people know where they want to go on their road trip. Do you have one or multiple destinations in mind? I have found that using the road trip app on my phone has helped me mark the places I want to visit along the way. It helps to chart out the route of all the places I want to visit.
If time is an issue, you may not be able to see everything you want. It is best to determine what is most important for you to see and decide whether any destinations along the way take you too far out of the way;
What do you want to spend most of your time doing? Do you want to take the backroads? or do you want to be in the cities along the way? How much time do you want to spend in and out of the car?
As mentioned above, use a road trip planning app or website to chart your trip. These can help you decide how far to drive each day, which roads to take, and they recommend sites along the way that you may be interested in. Some even help you book hotels!
How Long Will You Be Gone?
Knowing how long you will be gone is important. Some road trips last only a day. While others last a week to a month. the only limit on the length of your road trip will be obligations at home as well and perhaps your job. We suggest trying to fir a road trip into a free or unscheduled block of time. for instance, a vacation from school, a break from work. Any time when you don't have serious or conflicting commitments.
Consider all of your options;

Basic logistics and whether you have enough money to take your trip;

Check that you can take time off work;

If you have animals that will not be joining you, it is best to have someone either stay at your home with them or have them come over to feed and/or walk them. However, if that is not an option, boarding them always is. However, that will be at an additional cost to you;

The more time you set aside, it will be more likely that you can take your time and see more sites along the way;
The amount of time you take for your road trip is entirely up to you. for instance, you can decide to drive there without any stops along the way (other than to get gas and food). or you can plan to take multiple detours along the way. It is entirely up to you and your schedule.
Gauge Your Routes
You may have an easier time driving through certain parts of the country; depending on the time of year you go on your road trip. for instance, you may not want to drive through the desert during the summer months. and you may want to reconsider driving through the mountains in the middle of the winter. Make sure to check weather and road conditions beforehand. Furthermore, make sure you are aware of any storms or obstacles along the way. You always want to be safe while out on the road.
Food
Okay, so this is one of my favorite things about a road trip. the food! and the really bad gas station coffee along the way. I usually like to buy snacks along the way. and this is helpful when you are on a budget. Buying snacks, or bringing along food that is easy to prepare, will help a great deal when you are on a budget. Always feel free to buy food along the way. Especially if there are small diners or restaurants to explore on your route. Just make sure they are within your budget. If your road trip is more about adventure than comfort, get creative! Though it can be the most convenient, eating out the entire trip is not the most cost-effective.
Get Your Car Checked
Before hitting the road for a long trip, make sure you tune up your car. This is probably the most important step in your road trip. Not only will this help prevent any breakdowns, it can also help to prevent an accident. Make sure your car is in solid, working condition and that your insurance information is up-to-date and already in your vehicle. I always bring my car to my mechanic for an inspection and check-up. Usually there is nothing to note of seriousness, however, it is better to be safe than sorry.
Where Are You Staying?
Sometimes it is best to book lodging along the way. However, you may decide to consider other alternatives. This choice will depend largely on price, comfort, and convenience. You can book a hotel every night; camp out under the stars; or utilize Couchsurf or AirBnB. There are so many options available to you. You can book accommodations in advance or plan on the fly. It can be just as liberating to have a solid plan as it is to not know where you will be staying and being spontaneous.
Booking Hotels
If you do decide to book a hotel, book ahead of time for a cheaper price. the closer you are to the time of the trip, it is more likely that the lodging accommodations will be more expensive. If you have planned your itinerary in advance, you may want to consider booking your room even before you start your trip. This is so you do not have to worry about securing accommodations at the last minute. However, this may mean that your road trip will be a little less flexible. Unless you are able to get a late check-in, you may have to hurry to your next destination.
If you can, look into hostels along the way. If you are in a city that is unfamiliar, staying in a hostel can be a great way to meet other travelers that can give you tips on other sites and activities to do;
Utilize AirBnB or other short-term housing options. They are usually a lot cheaper and a lot more flexible. It is also much nicer because these are usually a lot more homier than hotels
Car Accident Lawyer | Safety on the Road
When you decide to go on a road trip, the most important thing to remember is to be safe and cautious on the road. Make sure you are looking out for the driving habit of others on the road as well. Not everyone on the road is going to be driving safely or even making sure to keep everyone else around them safe.
If you have been injured due to the negligence of another, contact us to discuss your case. Consultations are free!