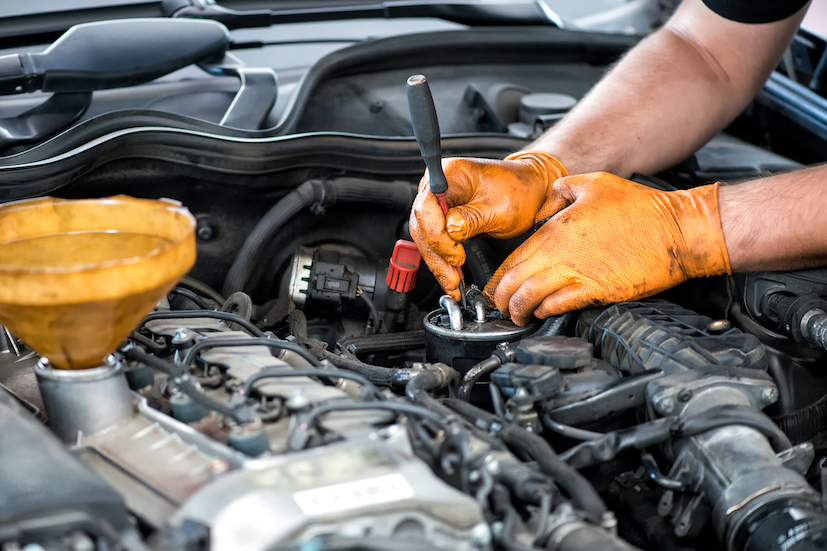 As an accident attorney, we know that accidents can happen to anyone. One of the employees here at Silverthorne Attorneys recently got into a car accident. He rear-ended another car and had to take his car in for repairs.
He took his car to the repair shop his insurance company suggested.  the employees of the repair shop were swift and efficient.
The repair shop had two separate employees take photos of the damages to the vehicle and then marked the areas of repair with a hi-lighter. All he had to do was fill out some paperwork and his car will be returned to him in a few days – with repairs complete.
Thankfully this employee has a secondary car that he fortunate enough to use for the next few days. No injuries were sustained at the time of the incident, as all parties involved walked away without a scratch.
Have You Been in an Accident? Contact an Accident Attorney Today!
Luckily, this was a case where no one was injured. However, sometimes, injuries due occur in accidents. That is why we always advise to seek professional representation from an accident attorney. as your attorney, we will work for you. We will never side with the insurance companies. Insurance adjusters will do everything in their power to cheat you out of an adequate settlement. or further, they may deny your claim altogether.
If you are suffering from injuries due to an accident, be sure to contact us. Consultations with an accident attorney in our office are free!