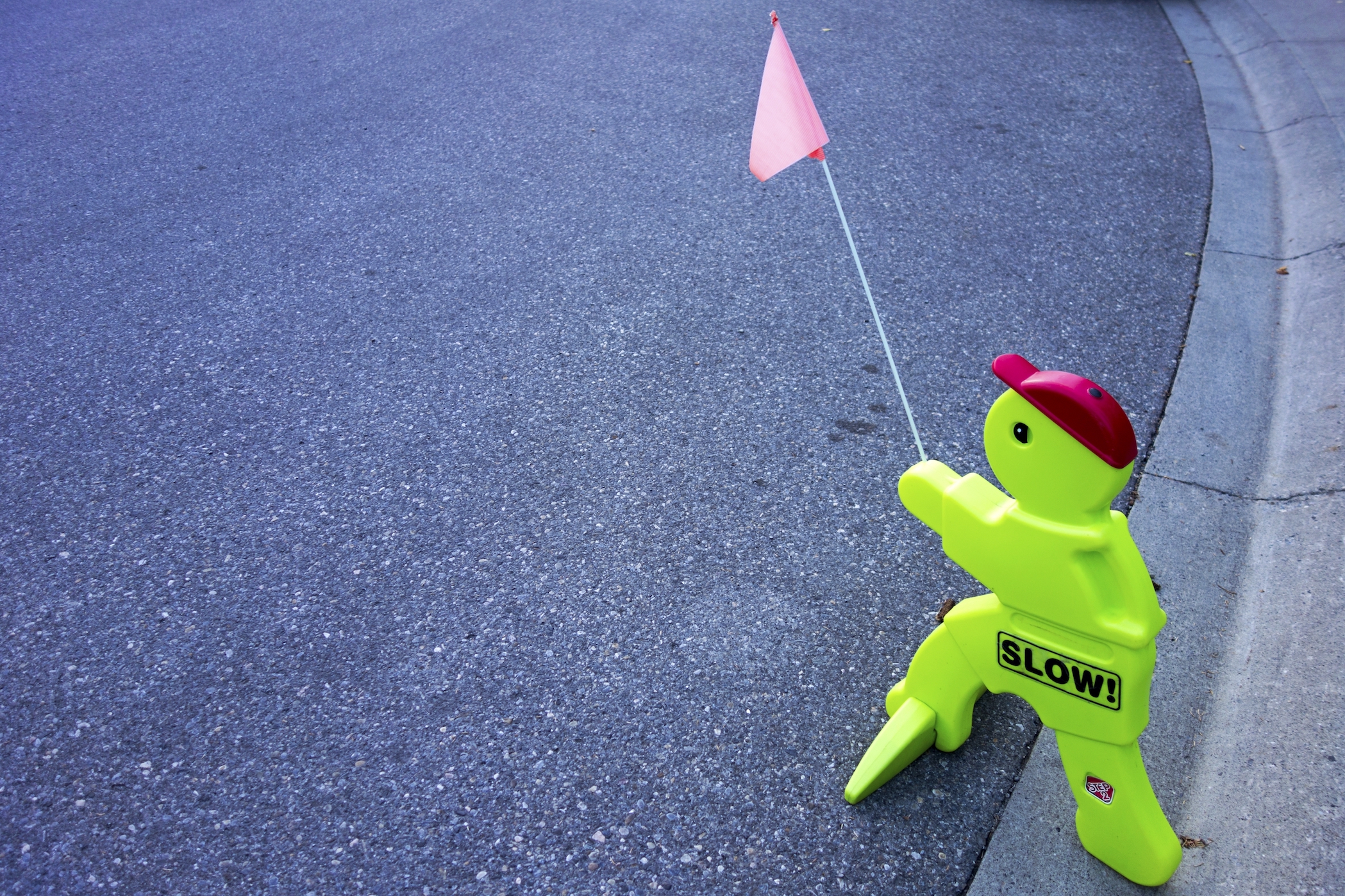 Speeding is dangerous wherever it is done. It injures and kills innocent motorists on our roads and highways. However, motorists do understand that driving is inherently dangerous and accept that risk every time they get into their cars. on the other hand, speeding in a residential neighborhood endangers the adult residents and their children who have not accepted this risk. the residents are at home relaxing, raising their families, and enjoying life. Their kids are riding bicycles, skate boarding, playing, and walking to school. Neighborhoods are places of domesticity, not high-speed commuting routes or interstate highways.
Motorists need to shift gears and slow down once they leave the major thoroughfares and enter residential neighborhoods. They should behave as carefully and respectfully as they would when entering another's home. They are after all, in the neighborhood of these residents and are only a few feet from their front and backyards.
Major thoroughfares and interstate highways will always be dangerous places because of the volume and speed of the traffic. Neighborhoods should never be. Getting the mail at the end of one's driveway should not entail risk of life or limb.
The irony here is that the very same adult residents at risk of getting injured or killed are often the speeders themselves. They commute to and from these neighborhoods and are in a hurry or simply speed out of habit. the person who endangers your family and pets could very well live down the road from you.
Over half of car accidents occur within a 5 mile radius of the motorist's home. This implies that these motorists get into accidents with their own neighbors. the reason so many accidents happen near the home is that most driving occurs near one's place of residence. Motorists also let their guard down when they are in a very familiar environment. Unfortunately, these people who drive on autopilot also endanger the resident pedestrians.
Suffering from Injuries? Contact an Accident Attorney Today!
The National Highway Traffic Safety Administration states that at 20 miles per hour, 5% of pedestrians hit by a car die. This increases to 45% at 30 miles per hour, and to 85% at 40 miles per hour. If you or someone you love has been injured by a car near your home, you are entitled to compensation for the suffering, medical costs, and lost wages. Get in touch with a San Juan Capistrano accident attorney to discuss your options. If you want the help of skilled and experienced lawyers, contact us at Silverthorne Attorneys.