Silverthorne Attorneys in have helped many spinal cord injury victims get the settlements they deserve. If you or a loved one has suffered this type of an injury due to someone's negligence, give us a call. Speaking with our attorneys is absolutely free and we will be happy to go over all of your options with you. We routinely work with many of the top doctors in Orange County, California. When you come to our firm for legal representation, we will also help you obtain the care of outstanding doctors who are doing work at the forefront of medicine. Some of the most common spinal injuries include; Broken Back, Spinal Fracture, Herniated Disc, Spinal Cord Compression, Paralysis, Paraplegia, Quadriplegia, and Fractured Vertebrae.
If you or a family member has suffered a serious & debilitating back injury, call the experienced Orange County spinal cord injury lawyers at Silverthorne Attorneys. We can help answer your questions immediately and discuss a strategy for your potential claim.
Common Types of Spinal Cord Injuries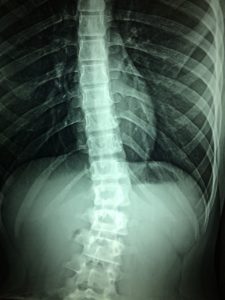 Spinal Cord Injury (SCI): This type of injury can be especially tragic because some victims are left permanently injured. Spinal cord injuries damage the spinal cord and affect how a person functions in terms of their mobility and feeling or sensation in parts of the body. The extent of the injury depends on its location on the spinal cord and the severity of the injury. Car accident law firms have also learned that traffic accidents are responsible for nearly half (44%) of all spinal cord injuries in the United States, according to the National Spinal Cord Injury Association(NSCIA). Also, roughly 10,000 spinal cord injuries are reported annually in the United States resulting from accidents and violence, according to the National Institute of Neurological Disorders. Symptoms: These can include weakness, loss of sensation, paralysis, usually in the area below where the injury is sustained, pain, numbness, tingling and incontinence.
Diagnosis: There are several methods used to determine if someone has a spinal cord injury. First, doctors may take an x-ray to determine if there are any bone fractures. Next, doctors may need to order a CT (computed tomography), MRI (magnetic resonance imaging) or a mylogram, a dye is injected into the spinal cord and another x-ray is taken.
Cause: The injury is caused by sudden impact to the spine such as those sustained in a traffic accident. The spinal cord can be completely severed, but in most cases it is broken by a tear or bruise to the spinal cord tissue. Usually this happens if a bone fragment tears the cord or vertebrae are compressed. Defects in automobile design and function can also contribute to a spinal cord injury including the design and condition of head rests and seats, air bag or safety belt failure, seat back collapses, child safety seat installation and roof collapses.
Central Nervous System: The spinal cord and the brain make up two parts of the central nervous system. The spinal cord begins at the base of the brain and extends to the lower back, providing both movement and sensation to the body. Trauma to the spinal cord involves the destruction of long never fibers called axons, a part of the nerve cells that carry signals between the brain and various parts of the body, traveling up and down the spine. The severity of the injury depends on how many of these axons are damaged in the accident. The more that are damaged the worse the prognosis for the patient.
Classification: While many spinal cord injuries are painful and can heal, some may result in permanent paralysis in the patient. First, doctors describe spinal cord injuries are either complete or incomplete. The former means there is no more sensation below the level of injury for the patient. The latter means there is still some feeling below the level of injury. American Spinal Injury Association classifies spinal cord injuries into five categories on a scale from A, meaning complete impairment to E, or no impairment. Additionally, spinal cord injuries can be tetraplegia or quadriplegia, meaning the injury affects the body including both arms and both legs or paraplegia is complete paralysis of the lower half of the body, but not the arms.
Spinal Cord Regions: There are three regions control movement and sensation in different parts of the body. Thecervical region (C1 to C8) is in the neck and also controls movement and sensation in the arms and hands. The thoracic (T1 to T12) is in the upper back area and controls movement and signals to the torso and arms. The lumbar region (L1 to L5) is found below the ribs and controls sensation and movement in the hips and legs. At the base of the spinal cord, in the sacral region (S1 to S5), the spinal cord sends signals to the toes, legs and groin.
Spinal Cord Injury Treatment
First responders to traffic accidents are usually the first line of defense in the treatment of a spinal cord injury. Paramedics or rescue workers are trained to recognize whether an injured person in a car accident may have a spinal cord injury. The injured person is first immobilized by using a rigid collar or back board to prevent further damage to the spinal cord and relieve cord compression. Another method emergency workers use to prevent further cell damage is to administer steroid drug injections as soon as possible after the injury. Patients may eventually undergo rehabilitation and drug therapy to help them further recover. Many patients also need help emotionally to cope with permanent disabilities resulting from spinal cord injuries. Scientists continue to research the possibility of regenerative therapies, but there has been limited success to date. Also, acupuncture has helped some patients with controlling muscle spasms.
Surgery: Doctors cannot reverse spinal cord damage using surgery, but it is used to stabilize the spine and prevent future pain or deformity. Procedures may include fusing vertebrae, using metal pins to hold the spine together, removing foreign objects such as bullets or sharp objects or as a way of relieving pressure by draining fluids.
Prognosis: A person with a spinal cord injury will have about six months for the injury to heal and to learn the extent of the injury in terms of mobility and sensation. Disabilities that continue after the first six months are likely to be permanent. Those with some paralysis will need to follow a special diet to ensure proper functioning of the digestive system as spinal cord injuries can hinder proper digestion. Silverthorne Attorneys have represented many clients with spinal cord injuries in lawsuits resulting from traffic accidents in Lake Forest.
Your Back Injury Attorney
Our competent & experienced spinal injury attorneys in Orange County possess a depth of understanding about back & spine injuries, and the resulting damage to your central nervous system injuries. Before we can answer your questions, our law firm must fully comprehend the extent of your injuries. More than just a claim for medical bills, the damage caused by spinal injury is pervasive, affecting physical and emotional health, earning potential, quality of life, and the quality of life of loved ones.