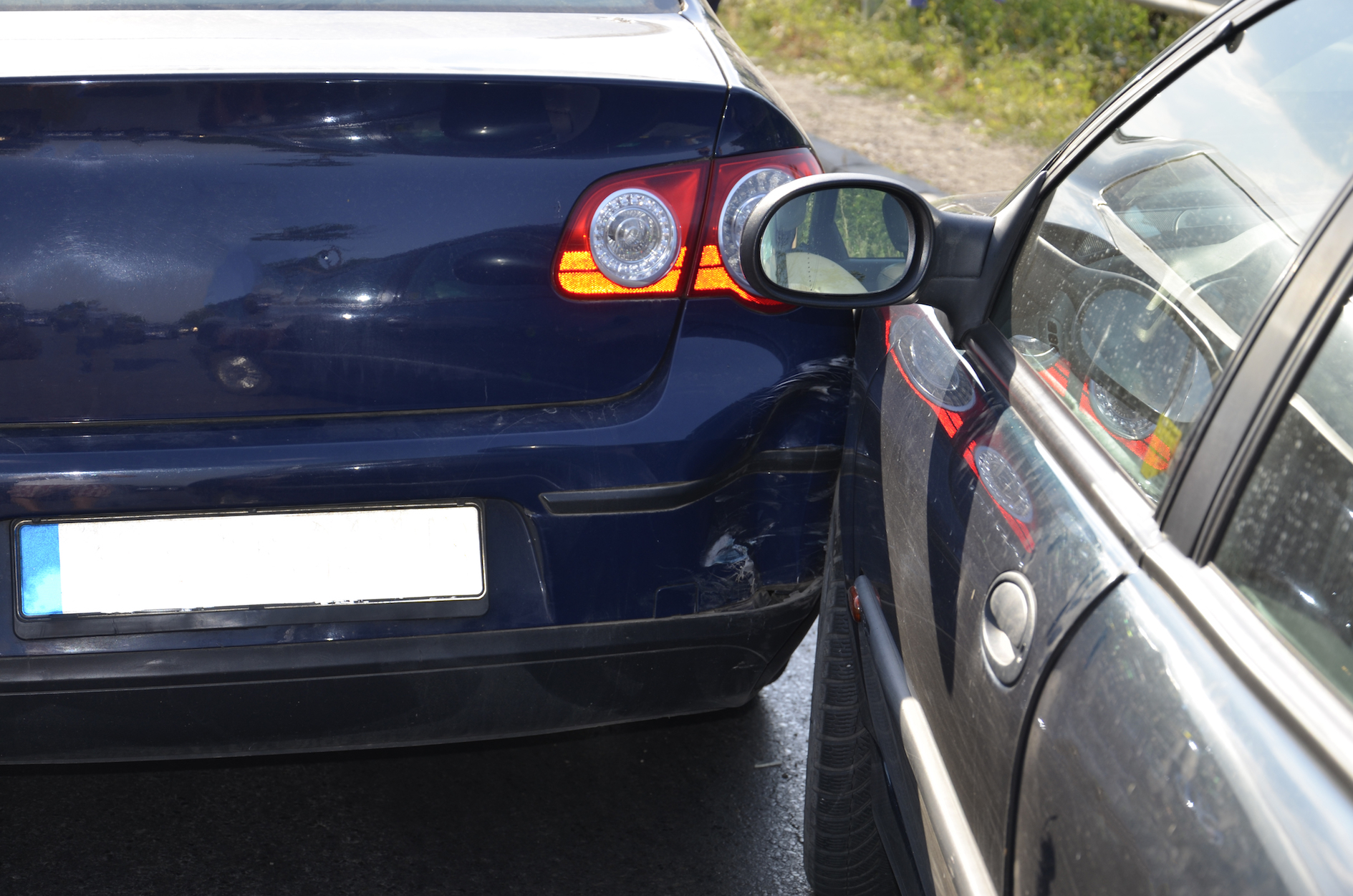 Without a single rain cloud blanketing across the skyline, you could not have asked for a nicer day to have a family reunion. After several hours of watching your nieces and nephews splash around at the aquatic park, grilling steaks on a nearby barbecue, and enjoying an after-meal walk with the family, you decide to head home. Giving everyone a hug before leaving, you stroll into the parking lot, and climb into the driver's seat of your new car. Buckling your seatbelt, you turn the key in the ignition, check your rearview mirror, and safely pull out of the spot.
Heading down O'Neil Drive, you lower your speed, and approach the forthcoming roundabout. Suddenly, a car driving along Sienna Parkway speeds into the roundabout, misses the correct turn onto O'Neil Drive, and rushes into oncoming traffic. Without enough time to swerve out of the way, your eyes widen with terror as their vehicle swiftly approaches your position.
Smash! Before you can even blink, the two cars collide into one another. As the sound of crunching metal reverberates throughout the air, you feel your seatbelt lock against your chest and the airbag burst into your face. Dazed by the crash, it takes only a few seconds for you to notice the throbbing pain reverberating from the side of your left knee. Realizing that you must have hit it against the steering wheel during the impact, you understand that there is no way you will be able to leave the car on your own. Pulling out your phone, you call emergency services, and nervously await the arrival of paramedics. Not only is your brand new car destroyed, but you will be spending the next few days in the hospital.
Have You Been in an Accident? Contact an Accident Attorney Today!
Have you recently been struck by an oncoming vehicle? If so, then you may be eligible for compensation. While you are healing up, let our team of expert Ladera Ranch car accident lawyers at Silverthorne Attorneys help get you the compensation that you need. Contact us today for a free consultation.