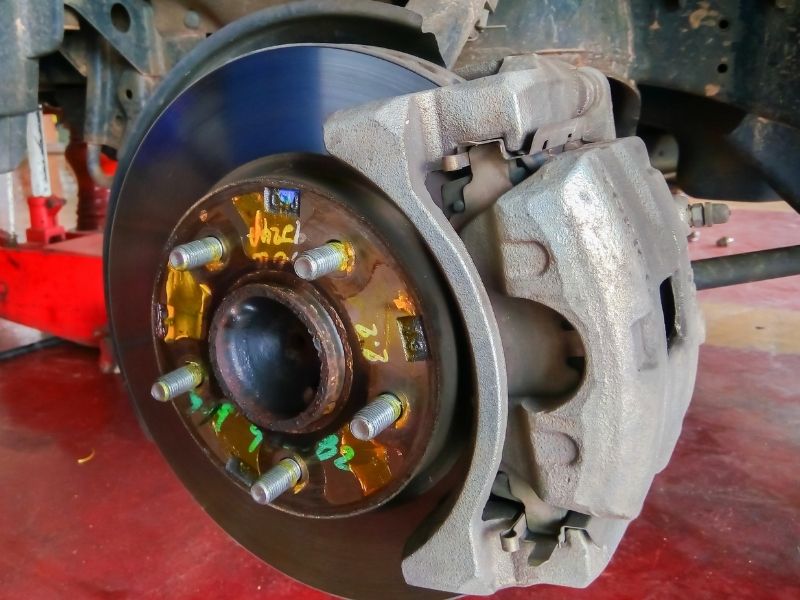 Trucks that experience brake failure can cause devastating crashes. When a massive tractor trailer collides into another vehicle or object with unrestrained speed, the force of impact can be deadly for everyone involved.
Were you hurt in a truck accident caused by brake failure in Orange County? Reach out to Silverthorne Attorneys to discuss your options for recovering compensation. Let us leverage our years of experience and resources to fight for the outcome you deserve.
Contact us today for a free consultation with a knowledgeable truck accident attorney.
Common Causes of Brake Failure in Trucks
Some of the most frequent causes of truck brake failure include:
Defectively designed or manufactured brake pads, rotors, or other parts
Deferred or negligently performed maintenance on the brake system
Overuse of brakes, which can cause overheating and reduce braking performance
Depowering of exhaust brakes to improve a truck's fuel economy
What to Do After a Truck Accident Caused by Brake Failure
People injured in truck accidents due to brake failure can take several steps to protect their legal rights. You should:
Seek medical attention right away. Always take an ambulance ride if paramedics recommend it.
Call the police. Get a copy of the official accident report.
Take photos or videos of the crash site, including any environmental evidence (e.g., skid marks, road debris, etc.) that show how the truck accident happened.
Follow your doctor's treatment plan.
Keep copies of your bills, invoices, and income statements for proof of your financial losses.
Start a pain journal to document your recovery.
Avoid posting updates on social media while your truck accident case is ongoing.
Speak to an experienced truck accident attorney for help. A lawyer will know how to prove brake failure in a truck accident claim, which can help you recover the full compensation you deserve.
Who Is Legally Responsible for a Truck Brake Failure Crash?
Liability for a truck accident due to brake failure depends on what caused the brakes to fail. Potentially liable parties include:
The truck driver, if they failed to inspect their vehicle, overused the brakes, or depowered the exhaust brakes
The trucking company, if the truck was improperly maintained or they hired inexperienced drivers
A garage or mechanic that performed inadequate or negligent maintenance on the truck's braking system
The truck's manufacturer or the manufacturer of brake parts used on the truck, if defects led to the brake failure
How Our Truck Accident Lawyers Prove Brake Failure in a Truck Accident Claim
At Silverthorne Attorneys, we gather strong evidence to prove that truck brake failure played a role in your accident. Examples of evidence include:
Post-crash inspection reports, in which a mechanical expert may find that the truck's braking system suffered a failure
Truck inspection/maintenance records, which can show if maintenance on the braking system was deferred or improperly performed
Logs from the truck's electronic data recorder, or "black box," which may reveal the truck suffered a brake failure or that the truck driver overused the brakes
Witness testimony
Surveillance footage of the truck's braking performance before the crash
Evidence from the accident scene, such as photos or videos
Contact Our Truck Accident Attorneys in Orange County Today
You don't need to worry about investigating and negotiating a truck accident settlement while recovering from your injuries. If brake failure played a role in the semi-truck crash that hurt you, contact Silverthorne Attorneys today for a free, no-obligation consultation.