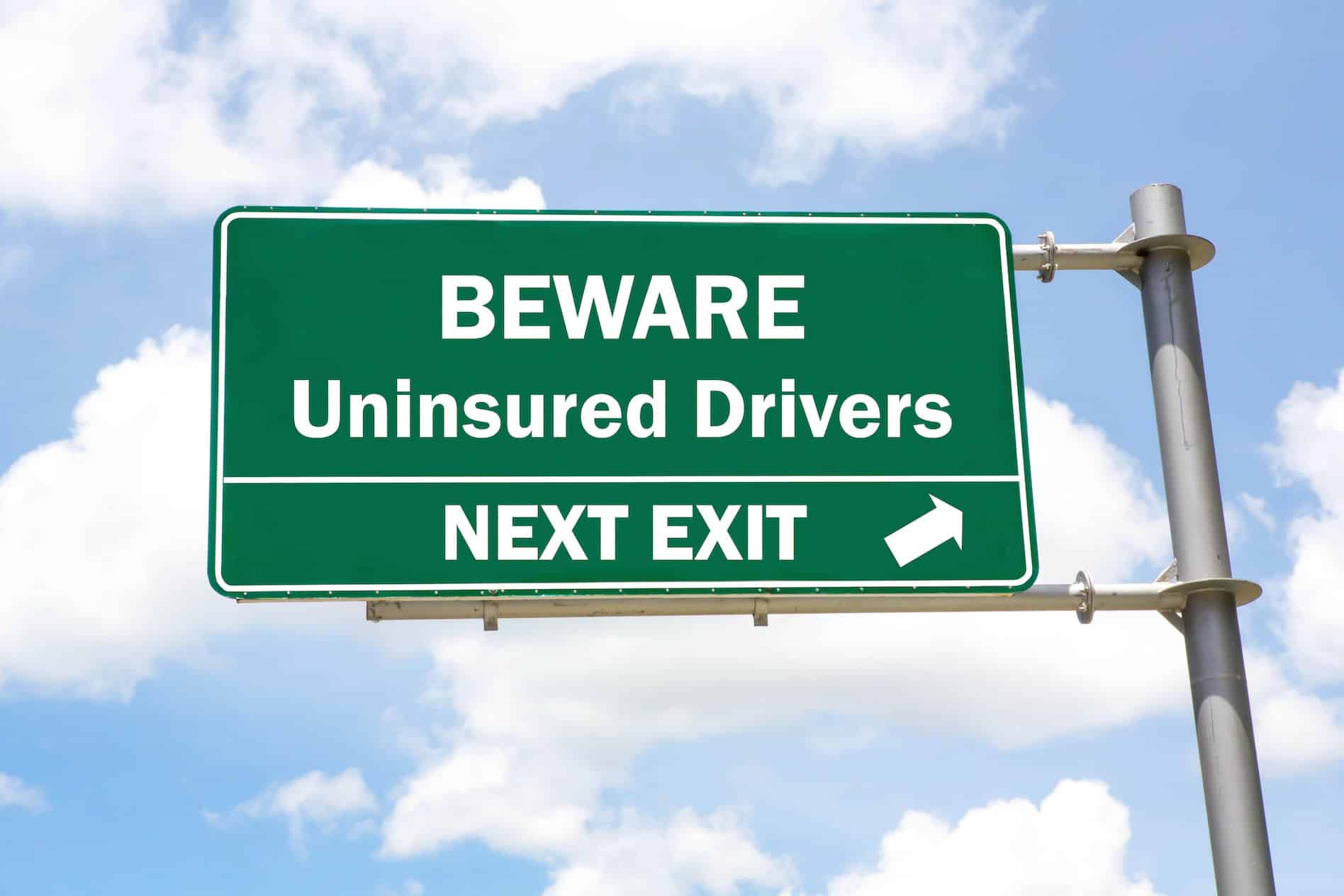 When we talk to our clients we always ask them about whether or not their car insurance includes UIM (uninsured or underinsured motorist coverage). Most people don't know a lot about UM/UIM coverage or how to make a claim. When you contact your auto insurance provider after your accident, tell them immediately that the driver who hit you is uninsured and that you intend to file an uninsured motorist claim. Notifying them as soon as possible about this will only benefit you because some insurance policies will have a 30 day deadline to get them the information needed to continue on with your auto accident claim. Though an UM claim may take longer to process, you want to make sure that you get what is necessary from your claim.
Accident Attorney | What Is UM/UIM?
First, UIM stands for underinsured motorist coverage while UM stands for uninsured. UM/UIM are add-ons to your car insurance plan that usually don't cost more than an additional $40/yr onto your policy. This add-on is something that is offered to allow you the peace of mind if you get into an accident with someone who does not have car insurance. as an example, if you are t-boned by a driver who either does not have insurance or has the minimum required for your state and the damage done to you and your vehicle is more than the minimum, this UM/UIM will work wonders for you.
This is something that your insurance company offer in order to protect you in case of any injuries. an uninsured driver is someone who does not have insurance coverage at the time of your accident; even though the state of California requires every licensed driver to carry insurance. Hit and run accidents also counts in UIM claims.
Underinsured motorist coverage is protection for you as it relates to being in an accident with someone whose coverage limits are too low. Meaning, you will n0t be able to recover all of your damages. This is where your insurance steps in. They will help pay for any additional damages that are not covered by the underinsured motorist. Some state requirements are quite low, for instance, California only requires drivers to carry $15,000 per person and $30,000 per incident of bodily injury.
With that being said, if you get into an accident with someone who only has minimal coverage, your UIM will make up the difference.
For more information, see the DMV website on UIM/UM.
UM for Bodily Injuries
There is something called UMBI – uninsured motorist bodily injury. UMBI can pay for injuries to those who are under your policy. for instance, family members or passengers that are also suffering from injuries. Not only will UMBI pay for medical bills, it may also cover loss of income as well as pain and suffering.
UMPD – Uninsured Motorist Coverage Property Damage
Not all UM plans will automatically come with UMPD. If you have the option of adding UMPD to your UM protection, our auto accident lawyer highly recommends this. the reason being, UMPD will help tremendously if you are the victim of a hit-and-run accident. UMPD can help pay for your collision deductible.
Do You Need UM/UIM?
I believe that every accident attorney will tell you, "yes, you absolutely need UM/UIM." Though it is not required in the state of California, and because we live in Orange County where traffic accidents on the freeways are an everyday occurrence, we believe that it is the right decision to have UM/UIM.
Every state, minus New Hampshire requires all drivers to have some form of car insurance. Despite these requirements, the amount of people we have seen without car insurance is staggering. According to a study done in 2015, 13% of drivers in the United States did not have car insurance coverage. Breaking that down, that means that 1 in 8 drivers on the roads are uninsured. and with the number of people I see commuting on the 5 freeway everyday, that is concerning to me.
If you do not have UM or UIM and you get into an accident with someone who does not have insurance, that means that you will be paying any and all additional expenses out of your pocket.
How Much Does It Cost?
UM/UIM coverage costs are usually 5% of your annual car insurance. for example, if your annual premium is $800, when you add UM/UIM insurance will add $40 per year. Furthermore, the costs can depend on a few things. This includes your driving history; if you have made other accident claims, how many tickets you have, any police discounts you may be qualified for, etc.
Auto Accident Lawyer | How Does It Work?
It will depend on the state in which you live. However, below is a step-by-step list of how underinsured coverage works:
you get hit by an uninsured motorist;
file a claim with at-fault's insurance company;
call your insurance company;
your accident attorney reviews that claim;
it is negotiated with your insurance company
If your insurance company tries to deny your claim, no need to worry. When you have an auto accident lawyer in our office on your side you will never have to worry about dealing with insurance companies. We will do everything in our power to make sure you receive compensation for the damages due to the negligent actions of others.
If you have been injured in an accident, please do not hesitate to contact us to discuss your case. Consultations are free!
Remember! You never want to take your claim on yourself. Insurance adjusters will do everything in their power to cheat you out of the settlement you deserve. Every accident attorney in our office has years of experience taking on the insurance companies. Furthermore, we have been able to recover wonderful settlements for our clients. Our goal is to make sure that you focus on your recovery and we will handle the rest.