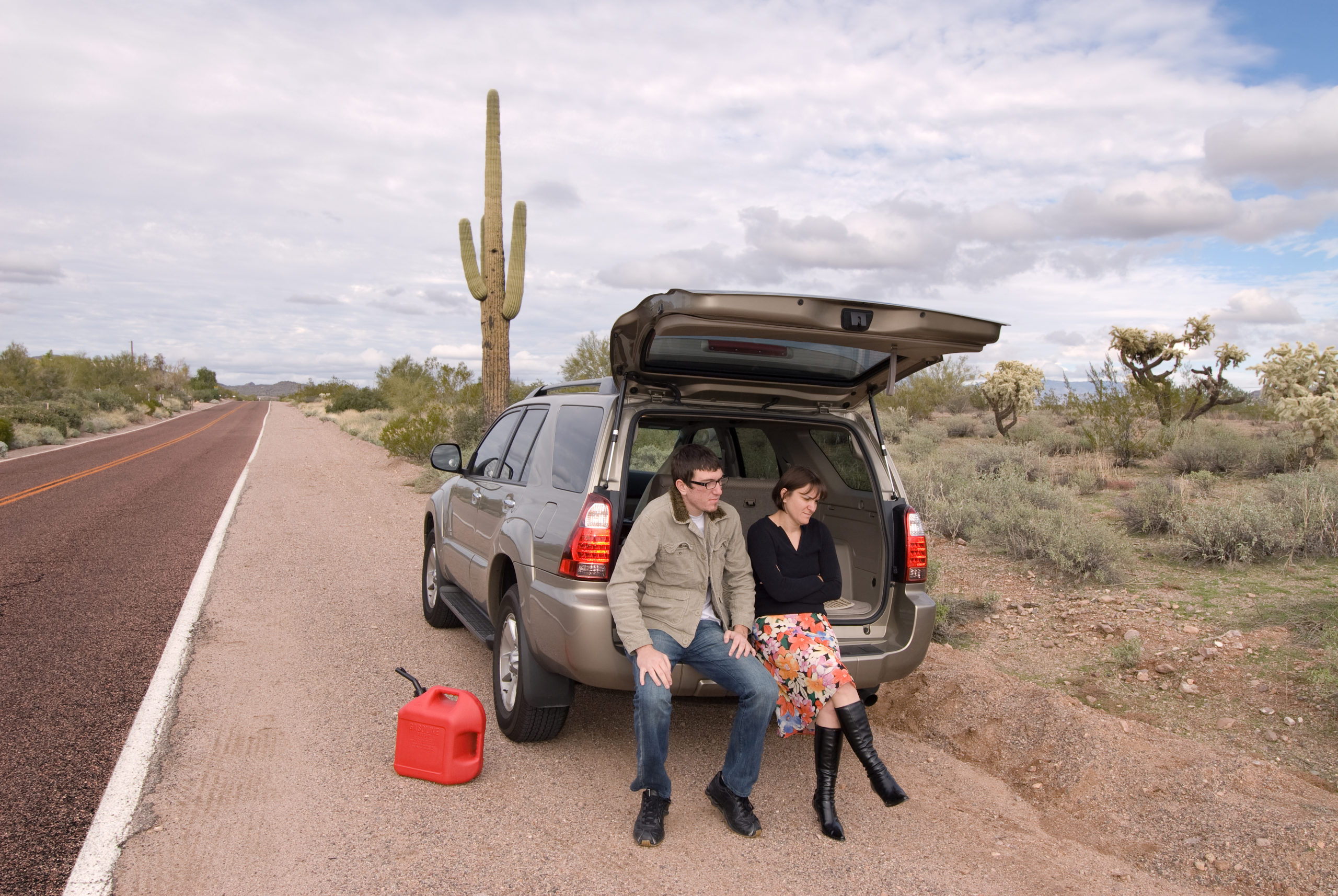 As someone who commutes everyday to and from work, I put a lot of miles on my car. and I go through a lot of gas weekly as well. Being the daughter of a mechanic and working for an injury lawyer, I know to fill up my tank at or before I hit a quarter tank left. and I know that most people will drive their car until they hit empty. My dad has always told me that that is actually bad for your car because then your car is running on fumes. So today I decided to put together some helpful tips on what to do if you run out of gas. If you or anyone you know have been injured in an accident, please do not hesitate to contact an accident attorney in our office. Consultations are free!
Injury Lawyer | Did You Run Out Of Gas?
Did you run out of gas? Not sure what to do? First thing's first, do not panic. Most people have been there. You thought you were making great time and all of a sudden your car stops on the freeway. of course, we all try to plan ahead, but sometimes traffic gets the best of us. Here's what to do:
Get Yourself to Safety
The most important thing to do after running out of gas is to get yourself to safety. I know this can be difficult if you are stuck in traffic, and hopefully you are able to pull to the side of the road before running out of gas. If you happen to run out of gas while you are in the middle of the road, stay in your car, put your hazards on, and call for roadside assistance. If you are on the freeway, never get out of your car. We know it may be difficult, however it is for your safety and for the safety of the drivers around you.
Call for Help
If you are unable to get to the side of the road, contact roadside assistance. Usually AAA will send someone out to tow you or they will arrive with a canister of fuel to get you on your way. There is also a roadside service app called HONK. This is a free tow and roadside assistance app. They have the option to type in "out of gas" along with your location information. Help usually arrives within 15 to 30 minutes.
If you are unable to or do not want to download the app, you can always look up the nearest gas stations. Walking may be an option. However, if you are on the side of the freeway, do not get out and walk. I say this because several years ago, my mom and I were driving on the 5 when my car broke down and we started to get out and walk. the CHP immediately pulled up alongside us and told us that we were not allowed to walk along the side of the road and leave our car there. Meaning, we had to wait in the car for a tow truck to pick us up.
What If You Are in a Remote Area
If you run out of gas in a remote area, it is best to wait in your car for help to arrive. Especially if you are not familiar with the area. Stay in your car, turn your hazard lights on and keep the doors locked until help arrives. If you are unable to get a signal on your phone, you should still be able to reach 9-1-1 to ask for help.
Drive Downhill
Believe it or not, this actually works. One day when I was driving out to Riverside in heavy traffic, I noticed that my gas gauge was dangerously low. Then, when I started driving downhill, I noticed jump. That is because it takes less gas to coast downhill than it does to climb a grade.
An Accident Attorney's Helpful Tips
While there is not an industry standard as to how much gas is left in your tank when the fuel light comes on, it is generally about 40 miles' worth. However, results may vary deepening on a multitude of things. Here are some tips for the next time. So you won't run out of gas.
The next time your fuel light comes on, make sure you head to the nearest gas station to fuel up;
Make note of how many gallons your car can take;
Subtract the number of gallons from the capacity of your tank;

ex: if you have a 14-gallon tank, and your car took 12 gallons, the fuel light came on at 2 gallons

Multiply that number by your car's average estimated fuel economy, and the result is about how many miles you can go once your light comes on.

ex: Two gallons times 26 mpg equals 52 miles.
The bottom line is, you want to avoid running out of gas at all costs. I know that sometimes things get away from us and traffic, I know for sure, can be a big culprit. Make sure you are being safe. Not only for yourself, but for others on the road.
Injured? Contact Us Today!
We know that suffering from serious injuries due to the negligence of another can be stressful. Dealing with your case shouldn't be. and that is why the team at Silverthorne Attorneys is here to help. We want to take the burden of the case off of your shoulders so that you can focus all of your energy on healing. We will deal with insurance companies. as accident attorneys, we know their tactics and we will not back down to their bullying.
If you hire an injury lawyer at Silverthorne Attorneys, you will get someone who will do everything in their power to make sure you get the treatment, care, and compensation you deserve.
If you are suffering form injuries due to the negligence of another, do not hesitate to contact us to discuss your case. Consultations with an attorney in our office are free!