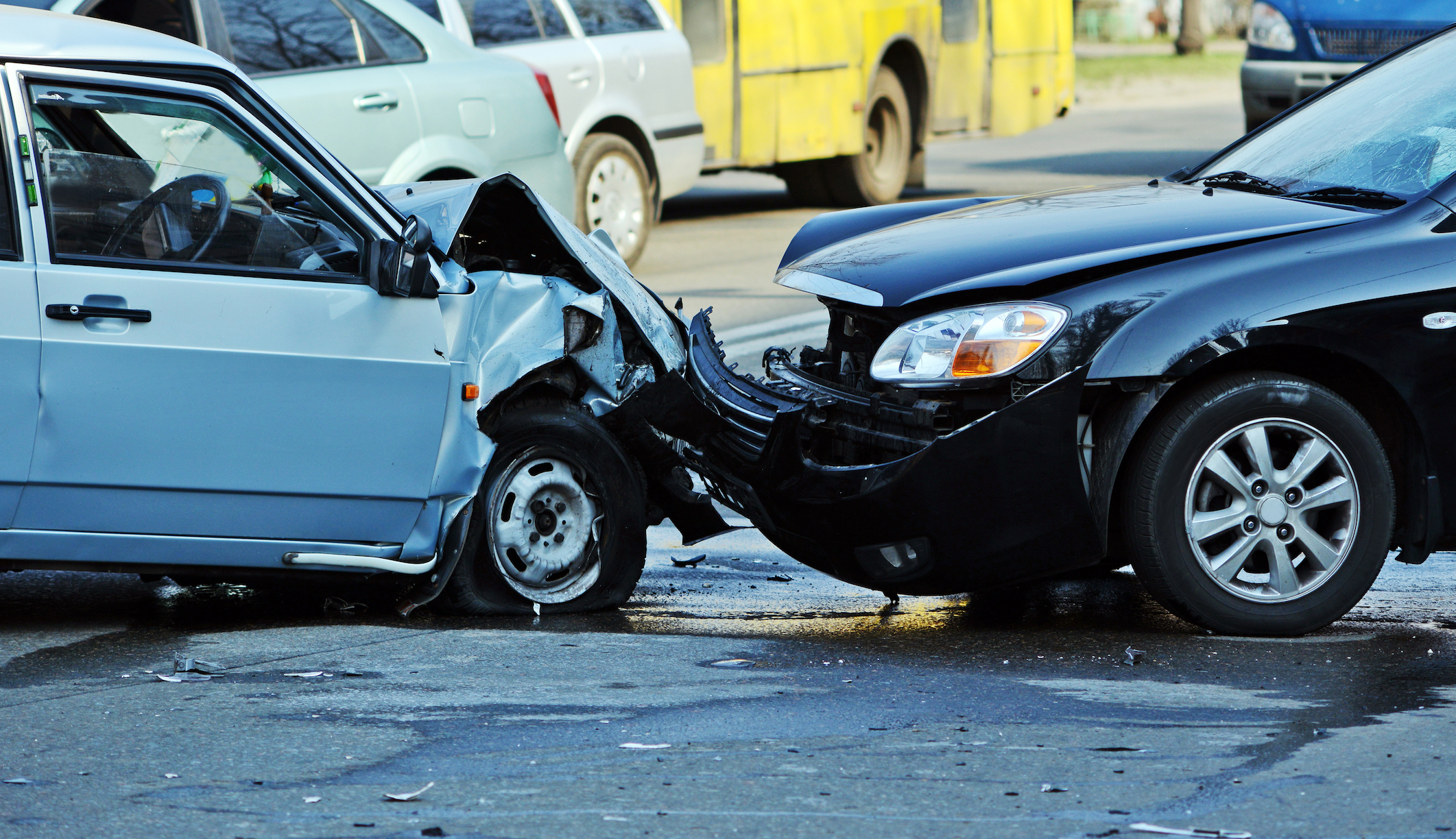 Driving in Southern California can be a bit of a pain; especially since the majority of people who drive commute because they do not work where they live. Did you know that in 2016 there were roughly 7 million car accident nationwide? Did you also know that in 2017, nearly 3,602 people died due to motor vehicle related accidents?* With that being said, the team at Silverthorne Attorneys knows that it is in everyone's best interest to know the most important steps to take after being involved in an accident. This is whether you or your passengers are injured or if others are injured in the accident or not. You always want to take the extra step when it comes to having been in a car accident; even if that means that you need to contact the police after your accident to file a report. Whether to accident was a fender-bender or something more serious, contacting police to take down a report is critical to your auto claim.
Top 8 Things To Do After An Automotive Accident
According to the Insurance Information Institute, the following steps are crucial after being involved in an automotive accident.
Step 1 | Check Yourself And Others For Injuries
Before you do anything, check yourself for injuries. Yes, this means if you have passengers in your vehicle at the time of the accident, you check yourself before you check anyone else. This is because if you are seriously injured, you want to get medical attention right away. After you check yourself for injuries, make sure you check your passengers for injuries. Once everyone is deemed safe then you can get out of your car and make sure everyone else involved in the accident is safe.
Step 2 | Get To Safety And Protect The Scene
If you are somewhere on the freeway or if you are even just driving around town, move your car to a safe place; whether this is on the side of the road or if you need to pull over in a nearby parking lot. If you need to pull over to the side of the road, make sure that you protect the scene of the accident. This means that you want to prevent any further accidents by either setting up flares or keeping your emergency lights on. on the other hand, if it is dark out and your lights for some reason are not working, keep a flashlight with you until help can arrive.
Later we will go over what you should keep in your car in the case of an accident or if your car breaks down.
Step 3 | Contact The Police
Even if you are unsure of how severe your injuries are or even if you don't see any visible signs of injuries, contact the police to have them come down to the scene of the accident and take down a report. You will likely need a police report to file the claim with your insurance company; moreover, it will help with determining who is the at-fault party in the accident. Which, in the long run, could actually be beneficial to your auto case.
If the police do not go out to the scene of the accident to take a report you can always go down to the police station and file one yourself. You will need all of the important information to help build your case when you are not the party responsible for the accident.
Step 4 | Exchange Information
After making sure everyone is safe and the police have been contacted to come down and take a report, exchange information with the other party's involved in the accident. the information that is the most important to acquire is the following:
First and last name and contact information;
Insurance company and policy number;
Driver's license information;
License plate number;
Make, model, color of any motor vehicle involved in the accident;
Location of the accident
These are just to name a few. If there are any witnesses to the accident, you will want to get information from them as well. If you are uncomfortable asking for a statement from any witnesses, you will want to get their contact information so that your car accident lawyer can get ahold of them.
With that being said, try to avoid any conservation about fault at this time. Especially when fault has yet to be determined. the reason behind this is, if it is concluded that you are not the person who is at fault in the accident but make claims that you think you may be, the insurance adjusters may use this admission to deny your claim. Which, to be honest is something they do very often.
Step 5 | Take Pictures
Document everything! This means that you should be taking pictures of as much as you can. From your injuries and the injuries of any passengers in your vehicle. You also want to get pictures of the damage done to your car, as well as the scene of the accident. This way, your attorneys will be able to get a sense of what the weather and road conditions were at the time of the accident.
Step 6 | Report Accident To Your Insurance Company
After you go home contact your insurance company to get the ball rolling on the claim process. You want to do this whether you are the at-fault party or not because it will take time to get the police report back and likewise it will take some time for the insurance company to investigate your claim. This will be a good time to figure out if you have MedPay insurance and if you will be using that for your treatment.
Step 7 | Seek Medical Attention Right Away
One of the most important things that you can do after your car accident is to seek medical treatment as soon as possible. Even if you are unsure if your injuries are serious, you always want to be checked out just in case. the reason behind this is because it can sometimes take days or weeks for injuries to materialize. for instance, it may take days for you to feel the effects of a whiplash injury. This is because your adrenaline is still racing and your body is in flight mode instead of fight mode.
Seeking medical attention right away will be helpful when we are putting together a demand for settlement. This shows the insurance company that you were indeed injured and that your injuries were serious enough to warrant medical attention.
Step 8 | Hire An Automotive Car Accident Attorney
Hiring an attorney is incredibly beneficial to your vehicle accident case. This is because, we have the avenues and the know how to navigate the legal system. We are well aware of the antics the insurance companies use in order to make the time after an accident very difficult for our clients. From bullying to gaslighting and ghosting and everything in between; the insurance company wants to make money and if they have to pay you for your injuries, they lose money. the team at Silverthorne Attorneys has no problem taking on the insurance companies when they are being unfair like this.
When you need a team of people who will stand beside you to take the burden of your case off of your shoulders, contact us today. Consultations with one of our lawyers are free!
*statistics for 2018 have not yet been made available at the time of publishing this article.