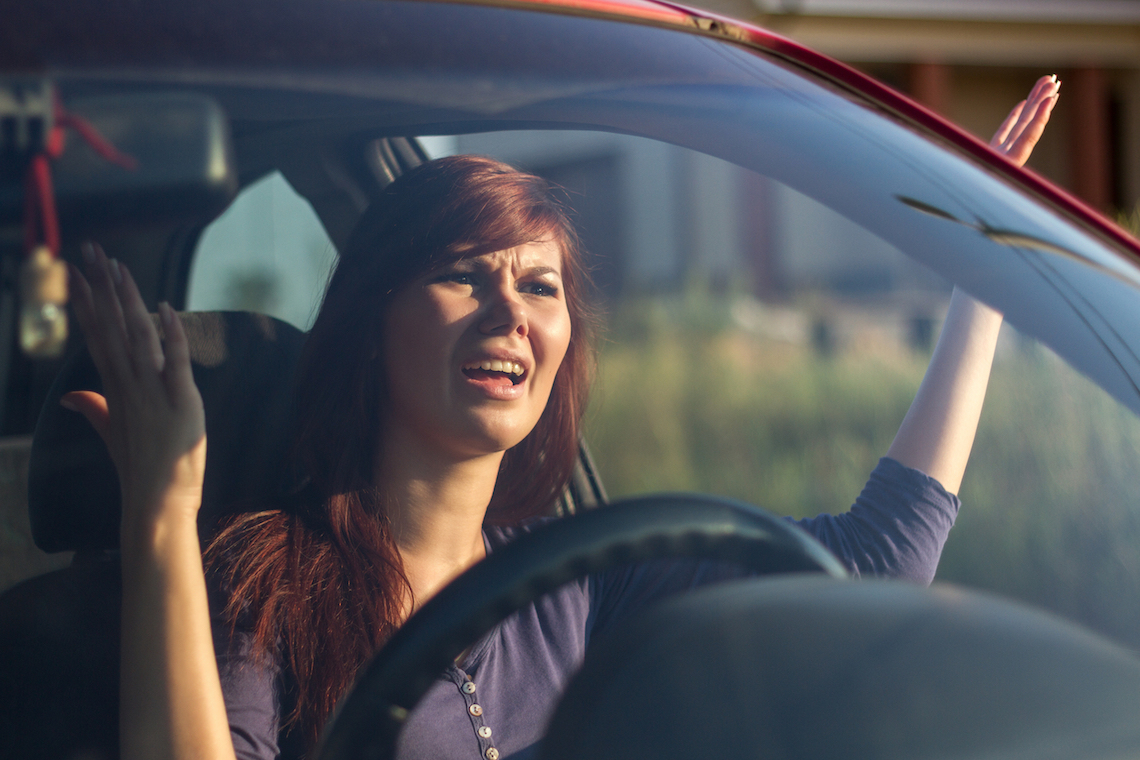 You could not have wished for a better day off. After a nice breakfast with the family, you decide to your bag, and hit the golf course. Stepping out into blue skies and sunshine, you gently set your clubs against the backseat, and climb into the car. Clicking your seatbelt into place, you reverse out of the driveway, and head off towards a day of fun and relaxation.
Moments before entering the golf course, a yellow light signals for you to slow down at the intersecting boulevards of Los Alisos and Muirlands. Safely reducing your speed, the traffic light turns red, and your vehicle comes to a complete halt at the appropriate stop-line.
Expecting you to floor it through the yellow light, the driver directly behind you drastically increases their speed. Looking into your rearview mirror, your eyes widen with fear as their car barrels dangerously closer to your vehicle.
Smash! In less than a second, the front of their car crashes into your bumper. As the air bag shoots out from your steering wheel, the seatbelt tightens, and your body nervously locks into place. Immediately after the collision a sharp pain emanates from the back of your neck. Even worse, the perpetrator of the accident gets out of their vehicle, and begins screaming at you for not rushing through the light. Unable to move your neck, you reach for your phone, and dial emergency services. Looking out your window at the sun shining down on the course, you painfully await for an ambulance to arrive.
Suffering From Injuries Due to an Accident? Contact a Car Crash Attorney Today!
Have you recently been injured due to an accident created by an impatient driver? If so, then let our expert team of Lake Forest car accident lawyers at Silverthorne Attorneys help get you the compensation that you deserve.