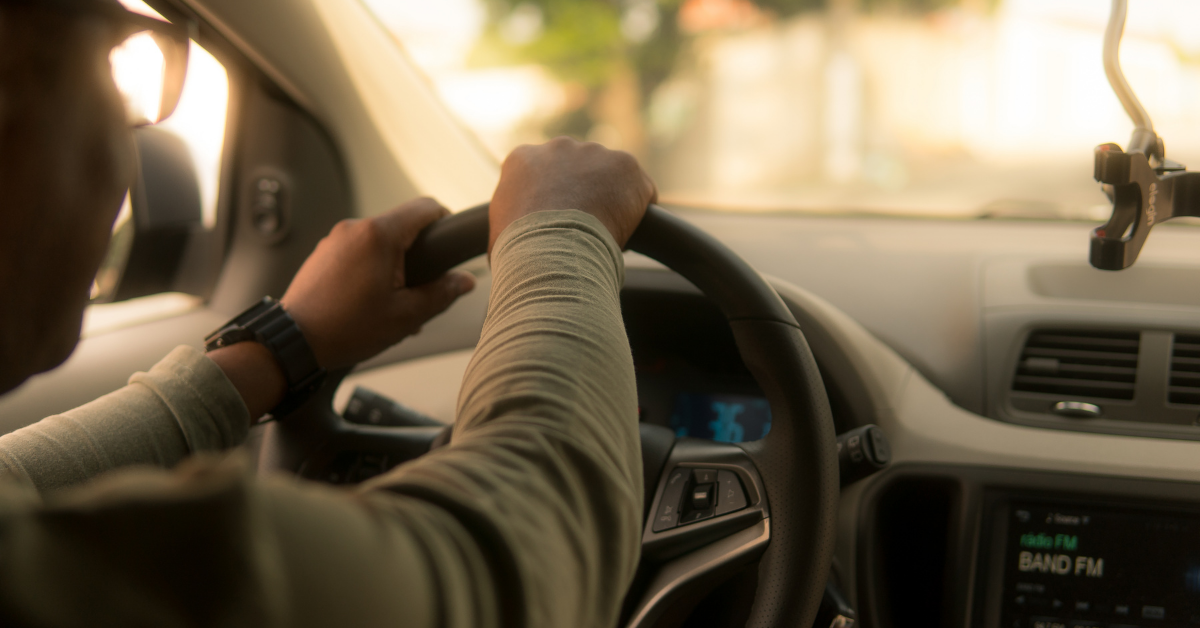 Rideshare companies like Lyft are a popular alternative mode of transportation for many Californians. But the rise of Lyft and its competitors has come at a cost. According to one study from the University of Chicago and Rice University, rideshare vehicles have contributed to a two to three percent increase in traffic deaths every year since 2011.
People who are hurt in Lyft accidents can receive compensation for their injuries. However, identifying who is liable and which insurance company is responsible for your losses is more complicated than a traditional car accident claim. A Ladera Ranch Lyft accident attorney can help you navigate the claims process and pursue fair compensation for your physical injuries and financial losses.
The Orange County rideshare accident lawyers at Silverthorne Attorneys fight for maximum compensation and justice for injured people just like you. Attorney Ian Silverthorne has successfully recovered millions of dollars in compensation for clients injured in a wide range of California accidents. If you or a loved one has been harmed due to someone else's negligence, put us to work for you. Call us or visit our contact page for a free initial consultation today.
What To Do if You've Been Hurt in a Rideshare Accident in Ladera Ranch
The aftermath of a rideshare accident can be a traumatic and stressful experience, but it's essential to keep calm. You need to take the necessary steps to protect your health and safeguard your legal rights.
Here's what to do:
Call 911 — You may have injuries that require immediate medical attention. Even if you feel OK, it's vital to get examined by a medical professional as soon as you can. You'll also want to call the police to the scene so they can file an accident report.
Document the accident — Take pictures of the accident scene, including the damage to the Lyft vehicle you were in, any damage to other vehicles in the crash, and your injuries. If there are any eyewitnesses, get their names and contact information.
Get the necessary information from the rideshare driver and any others involved — You'll want the names of any drivers involved, their phone numbers, and their insurance information. Uber and Lyft provide corporate accident insurance to their drivers, but that coverage only applies when a driver is engaged in a fare. Get the rideshare driver's personal insurance information as well.
Don't speak to any insurance companies — Until you know the full extent of your injuries and have spoken to a lawyer, it's best not to say anything to an insurance company. That prevents you from accidentally saying something that jeopardizes your claim.
Stay away from social media — Social media posts can be used against you by the defendant's insurance company or lawyers. Avoid commenting on the accident or posting pictures of your injuries.
Speak to a Lyft accident lawyer — Insurance companies will likely try to pressure you into a fast settlement because they know you're hurting. Know that the first offer will always be too low. With a lawyer's help, you stand a better chance of getting fair compensation for your injuries.
How Does an Insurance Claim Work After a Lyft Accident?
The critical issue regarding insurance claims after a Lyft accident is whether the rideshare vehicle was engaged in a fare at the time of the collision.
If a Lyft driver has a passenger in their car or was on their way to pick up a passenger, the accident falls under Lyft's corporate insurance policy. Lyft's policy covers up to $1 million in damages for any individual accident.
However, if the Lyft driver was not carrying a passenger or on their way to a fare, then they could be held personally liable for your injuries if they're found to be at fault for the crash. In this case, you could pursue a traditional personal injury claim against the rideshare driver for any losses you suffered.
Time Limit for Filing a Lyft Accident Lawsuit
In most circumstances, you have two years from the date of a Lyft accident to file a personal injury lawsuit. If you miss this deadline, you will be barred from being able to recover any compensation whatsoever. You should speak to an attorney immediately after a crash to make sure you can build as strong a case as possible without brushing up against the two-year deadline.
Compensation After a Lyft Accident
California allows the victims of rideshare accidents to recover compensation for many different kinds of losses after a crash. These include:
Medical bills — From prescription medications and doctor's office visits to physical therapy and hospital stays, treatment costs after a Lyft accident can add up quickly. You can recover compensation for all of these expenses, as well as the cost of future care.
Lost wages — If the crash causes you to miss work, you may face a significant drop in your income right when you incur an astronomical amount of new expenses. You can claim compensation for lost wages after an accident through a personal injury claim.
Reduced earning capacity — Permanent disabilities are not uncommon after a car accident injury. These disabilities may affect your ability to make a living. Through a Lyft accident claim, you can be compensated for the years of income you will lose due to the crash.
Property damage — Repairing or replacing your vehicle after an accident isn't cheap, and you may have lost other property as well. These expenses can be covered through a Lyft accident claim.
Pain and suffering — Physical injuries from any car accident can take a massive toll on your body. Lyft accident victims may also suffer psychological injuries after a crash, such as increased anxiety, mood swings, depression, insomnia, and post-traumatic stress disorder (PTSD).
How a Lyft Accident Attorney in Ladera Ranch Can Help You
Figuring out who's liable in a Lyft accident and how to get them to pay for your losses can be a legal nightmare, but a knowledgeable attorney can help. Let a Lyft accident lawyer in Ladera Ranch at Silverthorne Attorneys sort through the evidence and hold the responsible parties accountable for their negligence.
Our team is ready to begin working on your case right away. Call or contact us today for a free case review.