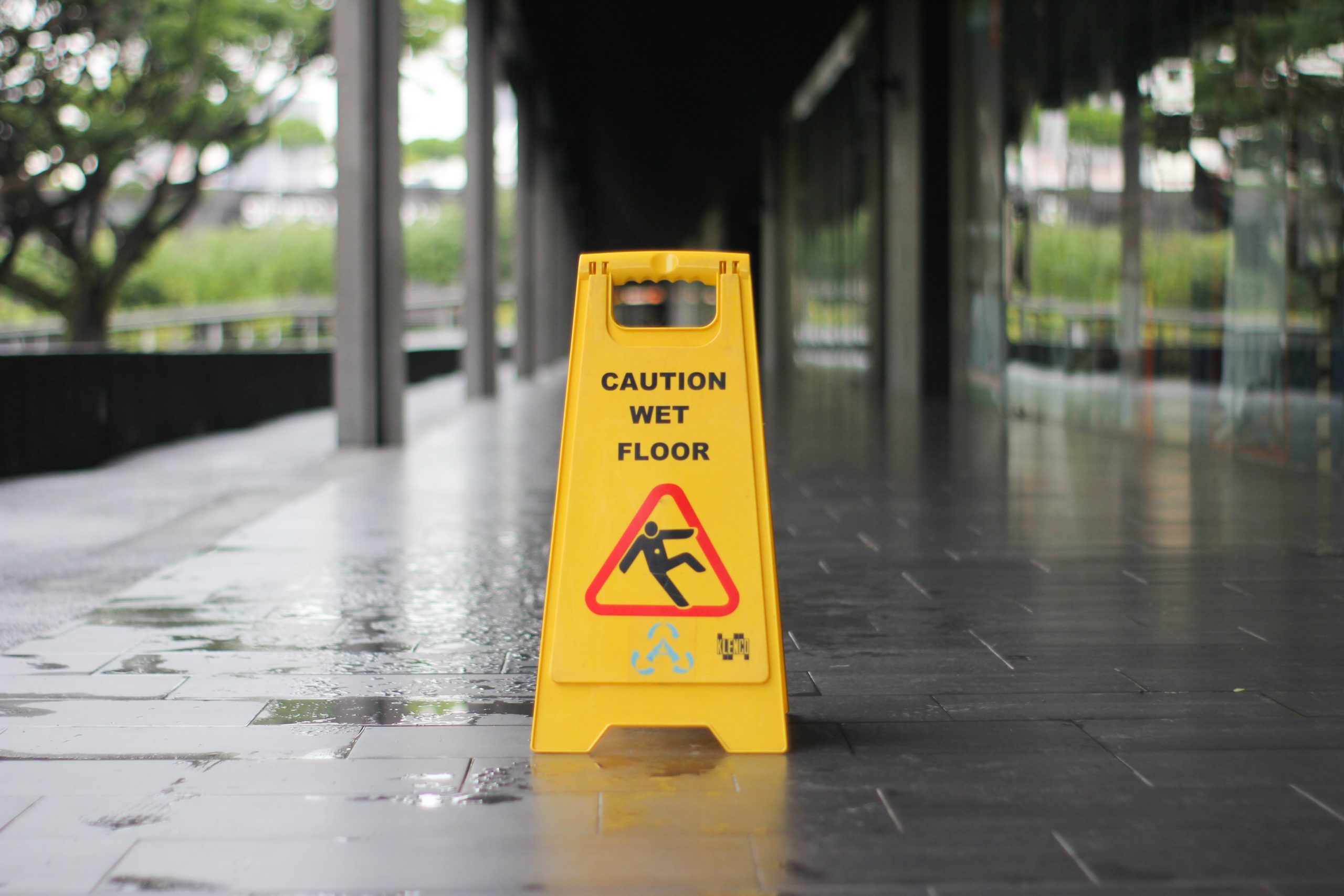 Imagine a scenario that could happen to any of us. You enter a restaurant expecting to meet friends and have a great meal. Then you slip and fall on a wet floor. No sign warned you of the hazard. But you've broken your hip and now need surgery, rehabilitation, and months of rest.
With no means of earning income, your bills pile up. You are overwhelmed with worry. So, what do you do?
You call Silverthorne Attorneys. In California, property owners have a duty to keep others reasonably safe from harm by keeping their premises free of hazards. Failure to do so can make them liable for any injuries that are caused by a dangerous condition. If they're liable, you could be compensated for your medical expenses, lost wages, pain and suffering, and other losses.
Ladera Ranch attorney Ian Silverthorne is an experienced premises liability lawyer who puts his clients first. When you work with Silverthorne Attorneys, you have the benefit of getting personalized legal services from a lawyer that is truly invested in your health and wellbeing.
If you've been injured on someone else's property in Ladera Ranch or a neighboring area, call or contact us today for a free consultation.
What Is Premises Liability?
Premises liability is an area of personal injury law. Put simply, it says that a property owner is responsible for keeping their premises free from dangers that could harm guests or other visitors.
The defective or dangerous condition can be created in many ways. Conditions such as slippery floors, exposed wires, or a dimly lit passageway are all examples of potentially hazardous conditions.
In order to succeed in a premises liability injury claim, you must prove that the property owner was negligent in the maintenance of their property. You must also show that the property owner knew (or should have known) about the dangerous condition and failed to take reasonable steps to address the hazard.
Common Premises Liability Claims
Premises liability claims can arise out of many types of circumstances and on any type of property. Some of the more common examples of premises liability accidents are:
Dog bites or animal attacks
Accidents in retail areas
Swimming pool accidents
Amusement park injuries
Unsafe or unsecured playgrounds
Cracked or defective sidewalks
Broken or defective stairs
Elevator and escalator accidents
Inadequate security
Poor or insufficient lighting
Falling debris
Broken or cracked glass
Toxic fumes or chemicals
Slippery and icy conditions
Common Injuries on Someone Else's Property
The most common injuries that result from property-related hazards include:
Broken bones
Spinal cord injuries
Torn ligaments or muscles
Joint injuries
Traumatic brain injuries
Burns
Electric shock injuries
Lacerations and contusions
Illness caused by exposure to toxic chemicals
Head trauma
Loss of limbs
How to Prove Negligence in a Premises Liability Case
In order to establish negligence in a premises liability claim, you must prove that the property owner failed to use reasonable care in the maintenance of their property. Specifically, you need to show that the property owner neglected to discover and repair any unsafe conditions. You could also have a valid claim if the owner failed to adequately warn residents or guests about hazards that could harm them.
In order to determine whether the property owner used reasonable care, a number of factors will be taken into account, such as:
Location of the property
The likelihood of someone visiting the property
The likelihood of a visitor being harmed
The probable seriousness of such harm
Whether the property owner knew (or should have known) about the dangerous condition
The difficulty of protecting against the risk of harm
The extent of the property owner's control over the condition that created the risk of harm
In addition, you may need to prove that you did not contribute to your own injuries. California follows a comparative negligence rule, which reduces the amount of your compensation according to your degree of fault.
There are various types of evidence a premises liability lawyer can gather to establish negligence, such as:
Lease contracts, deeds, property records, or abstract of title
Maintenance and inspection records
Photos or videos of the property and the accident scene
Witness statements
Expert testimony
Medical records
What Compensation Can Be Recovered?
Premises liability attorneys can help you seek compensation for:
Medical bills: This can include the cost of emergency treatment, ongoing treatments, as well as any future therapy needed.
Lost income: Past or current wages lost from time lost from work.
Future wages: Wages lost from future employment opportunities due to any disabilities caused by the accident.
Pain and suffering: Mental and physical distress.
Scarring or disfigurement: Damages suffered from permanent scars.
Permanent physical impairment: Any permanent disability caused by the accident.
Loss of limb: Amputations are among some of the most traumatic injuries, with far-reaching consequences when it comes to career and the ability to function in daily life.
Lost quality of life: The inability to enjoy life and hobbies the way you did before the accident.
Property damage: Cost to repair or replace personal or real property damaged by the accident.
In the case of a fatal premises liability accident, the survivors of the deceased may be compensated for:
Wrongful death of a family member
Burial expenses and funeral costs
Loss of companionship and support
In rare cases, punitive damages may be awarded when the property owner is proven to have recklessly or intentionally done one of the following:
Produced a condition that leads to catastrophic injuries or death
Created the dangerous condition or defect that caused the injury
Destroyed the evidence of their liability for the accident
Contact a Ladera Ranch Premises Liability Lawyer Today
If you've been injured on someone's property in Ladera Ranch, Laguna Hills, Mission Viejo, Galivan, Laguna Woods, or any of the surrounding California communities, turn to Silverthorne Attorneys for help.
Our Ladera Ranch premises liability lawyers will fight to get you the maximum compensation possible for your losses. Call or contact us today for a free case review.