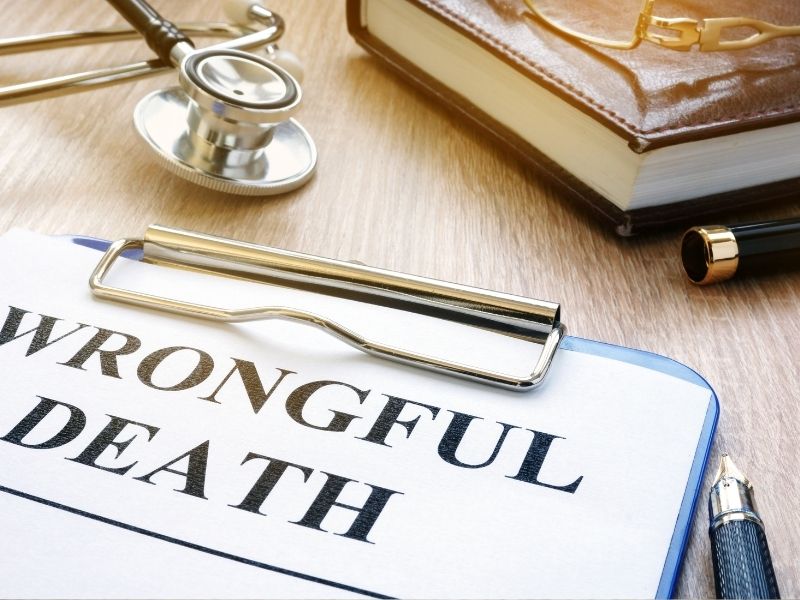 It's a sad reality that wrongful deaths occur every day in California. Wrongful death is one caused by someone else's negligent, reckless, or intentional actions. Legal claims for wrongful death may arise from everything from drunk driving crashes and slip and fall accidents to medical malpractice and defective products cases, or even from bar fights.
In certain circumstances, surviving family members may be eligible for compensation from the at-fault party through a wrongful death action. While financial compensation can never replace a loved one, a successful claim can help recover money for medical expenses, lost income, funeral costs, and the loss of companionship for those left behind.
Are you grieving the loss of a family member in Ladera Ranch, CA? Reach out to a sympathetic wrongful death lawyer in Ladera Ranch at Silverthorne Attorneys today. We deliver exceptional results for our clients and have a reputation for excellence. Lead Attorney Ian Silverthorne is acclaimed as a top trial lawyer by the Million Dollar Advocates Forum, an honor given to fewer than one percent of U.S. lawyers.
Get a free consultation by calling or visiting our contact page today.
What Is Considered a Wrongful Death?
California law says you have the right to file a wrongful death claim if someone in your family's death was "caused by the wrongful act or neglect of another."
A wrongful death claim is not a criminal case, so the defendant cannot be sent to prison. However, criminal charges are sometimes filed separately from a wrongful death claim, depending on how the victim died. Evidence from criminal cases can be used in support of a wrongful death claim.
Common Causes of Wrongful Death
Any number of tragic circumstances may result in a wrongful death claim. Some of the most common causes of wrongful death include:
Car accidents: Drunk driving accidents, distracted driving crashes, speeding, and reckless driving can all lead to someone's wrongful death.
Motorcycle accidents: Motorcycle riders are much more vulnerable to severe injuries and death in a crash because motorcycles don't offer as much protection as cars, even if riders wear helmets. Many car and truck drivers don't exercise enough caution around motorcycles, leading to accidental injuries and deaths.
Truck accidents: Semi-trucks and other large commercial vehicles can be anywhere from 10 to 30 times heavier than a typical passenger sedan. When these heavy vehicles collide with someone else, the results can be fatal.
Premises liability accidents: Property owners and landlords don't always do enough to ensure their property is free from hazardous conditions. Slip-and-fall accidents on dangerous property can be deadly, resulting in potentially fatal injuries such as traumatic brain injuries (TBIs).
Defective products: This broad category includes everything from defective medications to faulty appliances. When the designers or manufacturers of a product make a mistake, or consumers aren't adequately warned about the risks of using a product, some errors prove fatal.
Who Can File a Wrongful Death Lawsuit?
Under California law, only certain parties are allowed to file wrongful death claims. With a few exceptions, wrongful death claims must be brought by close surviving relatives of the deceased. The first priority in filing a wrongful death claim goes to the deceased surviving spouse or domestic partner, followed by any surviving children.
If the deceased does not have a surviving spouse, domestic partner, or children, the law allows anyone "who would be entitled to the property of the decedent by intestate succession" to file a wrongful death claim. This group could include the deceased's parents, siblings, or anyone else named in the person's will.
Lastly, California allows other parties who can show they were financially dependent upon the deceased to file wrongful death claims in some circumstances. This could include the deceased's former spouse from a prior marriage, any stepchildren, their parents, and others.
Compensation in a Wrongful Death Claim
By filing a wrongful death claim, surviving family members can seek compensation for both their economic and non-economic losses. This includes things such as:
Burial and funeral costs
The deceased's medical expenses before their death
Any wages the deceased missed during their terminal injury or illness
The income the deceased would have earned had they not died a wrongful death
Compensation for loss of emotional support from the deceased. This is sometimes referred to in legal terminology as "loss of consortium."
Along with a wrongful death claim, a representative of the deceased's estate can claim additional compensation by filing a survival action. A survival action seeks compensation for the deceased's injuries before their death. Through a survival action, the estate can seek compensation for the deceased's pain and suffering, as well as their economic injuries.
California Statute of Limitations on Wrongful Death Lawsuits
You have two years from the date of your relative's death to file a wrongful death lawsuit in California. While most of these claims are settled out of court, the threat of a lawsuit is often necessary to obtain fair compensation for your losses.
It's critical to file your claim before the statute of limitations expires. Fail to do so, and you could lose out on any chance of financial relief for your loss.
How a Wrongful Death Claim Lawyer in Ladera Ranch Can Help You
We strongly recommend hiring an attorney if you're considering filing a wrongful death claim in Ladera Ranch. At Silverthorne Attorneys, we can assist you by:
Thoroughly investigating how your family member died and who may be liable
Identifying and documenting all of your losses to give you the best chance at full and fair compensation
Handling all communication and settlement negotiations with the liable parties, their lawyers, and their insurers
Representing you in court if an out-of-court settlement cannot be reached
There's no replacing a lost loved one, but a wrongful death claim can help provide financial security as you move forward. Call Silverthorne Attorneys today or visit our contact page to get a free consultation.