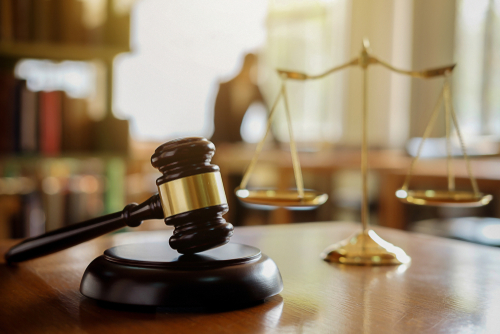 Looking for the right car accident attorney is just as important as looking for the right doctor. Believe it or not, finding the right accident lawyer can make or break your case. Some attorneys do not have the necessary experience to take on certain complex cases. That is not their fault. However, it is important to do your research when you are looking for an attorney that is right for you. Below, we are going to go over several factors that can help you decipher what you should be looking for in a car accident attorney. If you have been injured in an accident in Orange County, contact us to discuss your case. Consultations are free!
Why Do I Need An Accident Lawyer?
Before we go into what to look for in your car accident attorney, we want to discuss why you need an accident lawyer. Most people who are injured in a car accident don't know that it's important to have an attorney in Southern California on your side. Not only is your attorney knowledgeable on the law, but every accident lawyer at Silverthorne Attorneys has experience dealing with insurance adjusters. and this can make a big difference on your case. If you do not have an attorney who knows how to handle these cases, you may not end up with an adequate settlement.
If you are informed and know what to look for in an attorney, the process of choosing the right one will be simple. We can help you recover the damages you have lost due to your accident. Whether they be from medical expenses, lost wages, car repairs, etc. Remember, insurance companies have teams of professionals that try to limit what you can recover. That is why you need adequate representation from an accident lawyer in our firm!
What Should I Look For In A Car Accident Attorney?
As stated above, choosing the right accident lawyer can make or break your case. You want to look for the following when choosing an attorney for you:
Experience: Do your research. You want to make sure that the law firm your hire has experience dealing with cases like yours;
Focus: Find an attorney who will focus on your case and is not juggling multiple cases at once;
Reputation: You can find this out by doing a simple Google search. You can see their reviews but you can take it a step further by looking at the California Bar Association to see if they have any negative reviews or ding on their license;
Personality: You will get more of a feel for your attorney's personality when you speak with and/or meet with them. Make sure you are picking someone who meshes well with your personality and who will get the job done.
For more information on this, see our article on the Benefits of Hiring a Personal Injury Lawyer.
What Should I Ask An Accident Lawyer?
During your first consultations with your attorney you will want to have as much information about your accident as possible. From injuries to you and any passengers, whether you were taken to the hospital, if there were any witnesses, etc. You also want to make sure that you are comfortable with your attorney and their team. Below, we have gathered a list of common questions clients ask:
How long have you been practicing?
Do you have experience handling auto accident cases in Orange County?
How will you handle my case?
How many other cases are you taking on at the moment?
Will you keep me informed on the progress of my case?

If so, how often can I expect to hear from you?

Do I need to pay anything upfront for your services?
Again, these are just a few examples of common questions we get. You may come up with more, detail oriented questions for your attorney.
How Do I Decide On The Right Attorney?
When it comes down to it, you will decide on whoever you feel the most comfortable with. Whoever you feel will get the job done and get you the compensation you need. Silverthorne Attorneys is here to make sure you get the settlement you deserve. After meeting or speaking with potential candidates, ask yourself the following questions:
Do I feel comfortable with them working on my case?
Do they have the necessary skills to handle a case like mine?
Did they explain any underlying issues with my case in a way that I understood them?
These, and so many more questions are all valid when it comes to looking for a car accident attorney that be able to get you what you need.
Here at Silverthorne Attorneys, we always put our clients' needs first. We believe that the only thing you should have to worry about is making it to your doctors appointments and getting your life back on track. If you have ben injured an you need representation from a firm that has integrity and is located in Orange County, contact our office for a free consultation.