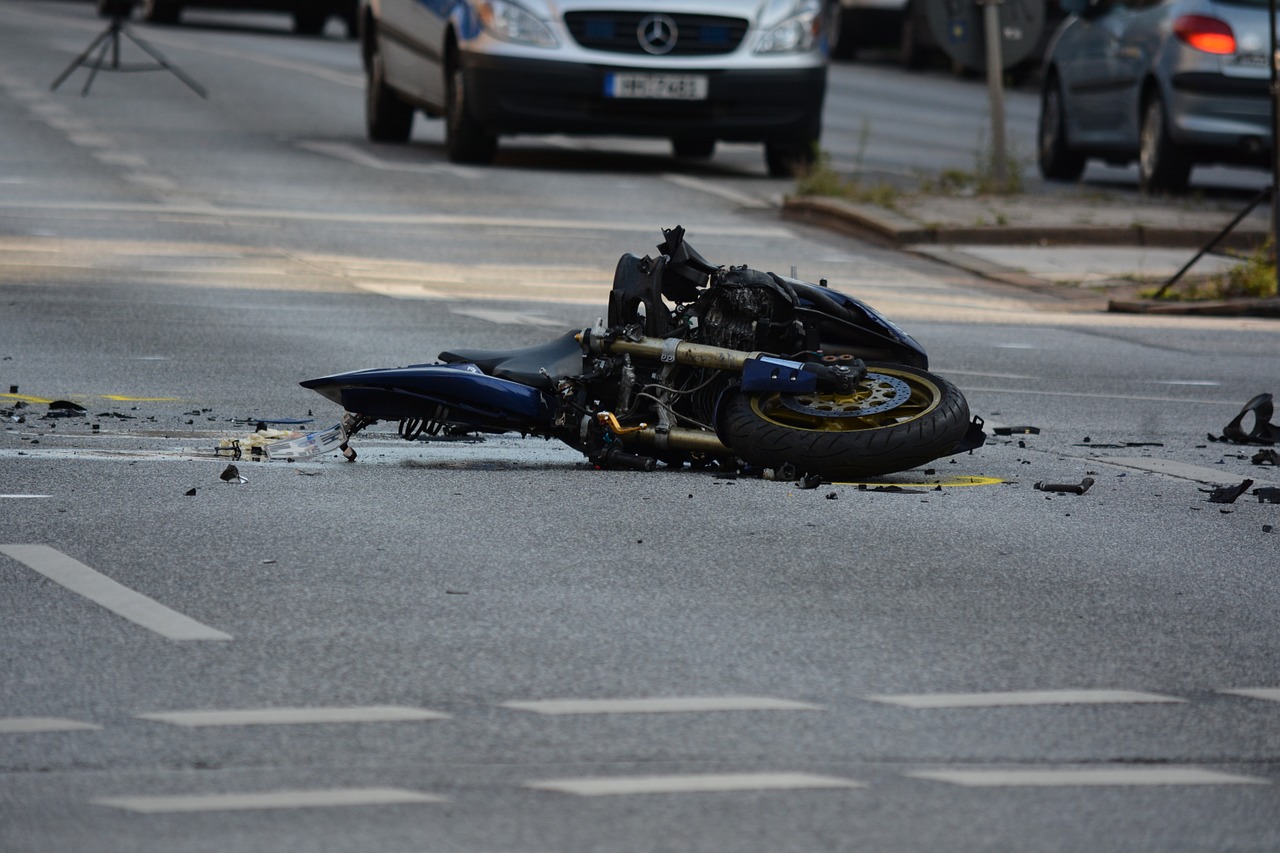 The body of a motorcyclist that died on Thursday morning has been identified as that of 23-year-old Matthew Limas of Whittier, according to the Lake Forest Patch. The motorcycle accident occurred in the early morning when Limas crashed into a truck going southbound on the I-5 Freeway. According to the CHP. the pickup truck's rear axel veered slightly into the HOV lane and Limas was ejected from his motorcycle and pronounced dead on the scene. Our condolences go out to the friends and family of Matthew Limas.
With tragic accidents such as this, we here at Silverthorne Attorneys, thought we would do a little research on the top 8 safety tips for new motorcycle riders.
Don't buy a bike that you cannot handle – We are in no way saying that this was the case in this accident. as the accident occurred in the early morning hours. but the best advice we can give you when shopping around for a bike is to first find one that fits you. Buying a bike is not unlike buying a new pair of shoes. You have to make sure that your new pair of shoes fits you before you buy them, right? Well, it should be the same as buying a motorcycle. When seated, you should be able to rest both feet flat on the ground without any struggle or having to tiptoe. Your handlebars and controls should be at a comfortable distance and the model of your bike should be easy to get on and off of.
Antilock Brakes!! – Antilock brakes are a proven lifesaver and most models actually come with antilock brakes. "IIHS data shows that motorcycles equipped with ABS brakes were 37% less likely to be involved in a fatal crash, than bikes without it." This feature is now standard on many high end models and only adds a couple more hundred dollars to the price of the bike. You may be able to offset the price of the brakes with an insurance discount.
Hone Your Skills – Some might think this is a bit silly to do, but honing your skills and taking safety classes for riding your motorcycle, may help a great deal. a Motorcycle Safety Foundation (MSF) riding course can help by showing you how to perform emergency evasive maneuvers. the cost on these courses ranges from free up to about $350. Participating in an  MSF course may also make you eligible for an insurance discount as well.
Use Your Head – There has been some controversy over the wearing of helmets while riding a motorcycle and we here at Silverthorne Attorneys are aware of that. but statistics have shown that riders who do not wear helmets when they are on their bike are 40% more likely to suffer from a fatal head injury, should a crash occur. a full-face helmet that is approved but the Department of Transportation is always recommended, but any motorcycle helmet that fits you, will work wonderfully as well.
Wearing the Correct Gear – For riding, you want to make sure that you have the correct gear. Wearing jeans and a t-shirt and just a pair of sneakers is not going to help you out much, should you get into an accident. for full protection, it is recommended that you wear: a leather and/or leather reinforced jacket, gloves to help protect your hands, over the ankle footwear – leather riding boots are highly recommended, effective eye protection such as sunglasses or riding goggles.
Be Defensive –  A study that was recently conducted concluded that 60% of accidents between motorcyclists and automobiles found that the automobiles were at fault. So it is always a good idea to be a little extra alert when it comes to riding – especially on the highways with not only more and more drivers, but more drivers on their phones and not paying full attention to the road and their surroundings. Don't tailgate and make sure that there is enough space between you and the cars around you.
Watch for Road Hazards – Since a motorcycle has less contact with the road than your average car, things such as sand, wet leaves, or pebbles can actually have a great effect on the bike – causing the bike to slide unexpectedly. Bumps and potholes can pose serious dangers when you are riding a bike. If there is any reason why you cannot avoid them, slow down as much as possible in order to avoid an accident.
Be Ready to Head Out –  It is always a good idea to do a quick walk around of your bike – especially if you are a new rider and/or your bike is new – and make sure your lights, horn, turn signal, etc. are working and working properly. Check the belt and the brakes and inspect the tires for any kind of wear and tear. Motorcycle mechanics have noted that worn-out and under-inflated tires can make "handling really difficult, steering gets hard, and the bike doesn't want to lean."
Suffering from Injuries? Contact a Personal Injury Lawyer Today!
The most important thing to remember though, is to just be safe and cautious. I believe that it is most people's goal when they are out on the road – and as unfortunate as it is, accidents can occur. the best anyone can hope for is a safe and carefree ride.
If you have been injured in a motorcycle accident or know someone who has been injured in an accident, please contact us today to discuss your case. Consultations are free!