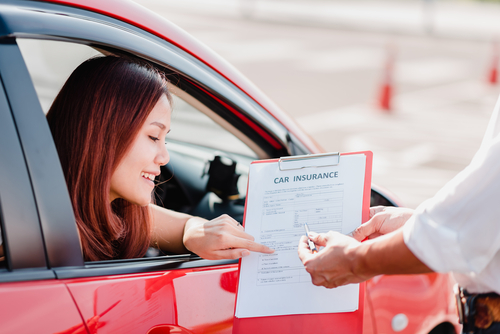 Before I bought my new car last year, I would go to Enterprise to get a rental car to drive up to see my family in the Bay Area. They always do the whole, "would you like to add on the rental insurance for $30 (or so) a day more?" I always decline. Now, working for an accident lawyer in Orange County, I know that it is better to have the additional insurance. However, I have learned that it is not always necessary. Below, I am going to answer the burning question: Is rental car insurance necessary? and I will also go over the options should you choose to purchase additional rental insurance. If you have been injured in a rental car and you need an accident attorney, contact us. Consultations are free!
Accident Lawyer | Is Rental Car Insurance Necessary?
We have one answer for you: not always. Yes, when you rent a car that is not yours, you want to make sure you are covered. for some drivers, it will be a necessity to purchase this extra insurance. for others, it is a redundant expense. Did you know, that your individual auto policy will likely cover you when you get a rental? Make sure you check your car insurance policy before purchasing any additional insurance.
This is because the deductibles on your policy will also apply to any rental car. This is only as long as you use the rental for personal use. Oftentimes, if you use a credit card to pay for the rental car, it may include rental insurance.
Knowing Your Options
When it comes to rental car insurance, you always want to know what your options are. You also want to be familiar with your own auto insurance policy. the at-the-counter insurance options are:
Loss-damage waiver: This is also called a collision damage waiver. This will generally waive any fees if the car is damaged or stolen. It will also cover the cost if the car needs to go to the shop, needs to be towed, etc.

Costs range from $9 to $19 a day

Liability coverage: Most people already have this on their car insurance policy. Whether or not you purchase more coverage will be dependent upon how much liability coverage you have. This coverage protects you from any potential lawsuits if you are found to be the at-fault party in an accident.

Costs range from $7 to 14$ a day

Personal accident insurance: This is similar to MedPay. Meaning, it will cover any medical costs if you are injured in an accident.

Costs range from $1 to $5 a day

Personal effects coverage: This will ensure what you keep in the rental car, should the car be stolen or broken into.

Costs range from $1 to $4 a day
Individually, these may not seem expensive. However, if you group them together and combine them, you are looking at paying an additional $40 a day for rental car insurance. This is why it is so important to read your policy before deciding to purchase the additional insurance.
If You Decide Not To Buy Additional Coverage
There are a few things you need to know, should you decide that you do not need additional coverage.
If you get into an accident or the car is stolen, you sill have to file a claim in the same way that you would if it were your own car.

this will affect your premium in the same way as if the accident happened in your own vehicle;

Every rental car company charges a deposit on your debit and/or credit card. They will then refund the money when you return the car in good condition;
You personal car insurance policy does not cover moving trucks. If you a renting a moving truck, you will need to purchase insurance from the truck company separately.
There are so many options when it comes to rental car places and now there are even more options for add on insurance. Make sure you are doing your due diligence by reading your auto insurance policy. You may be paying additional money for an expense that is already covered.