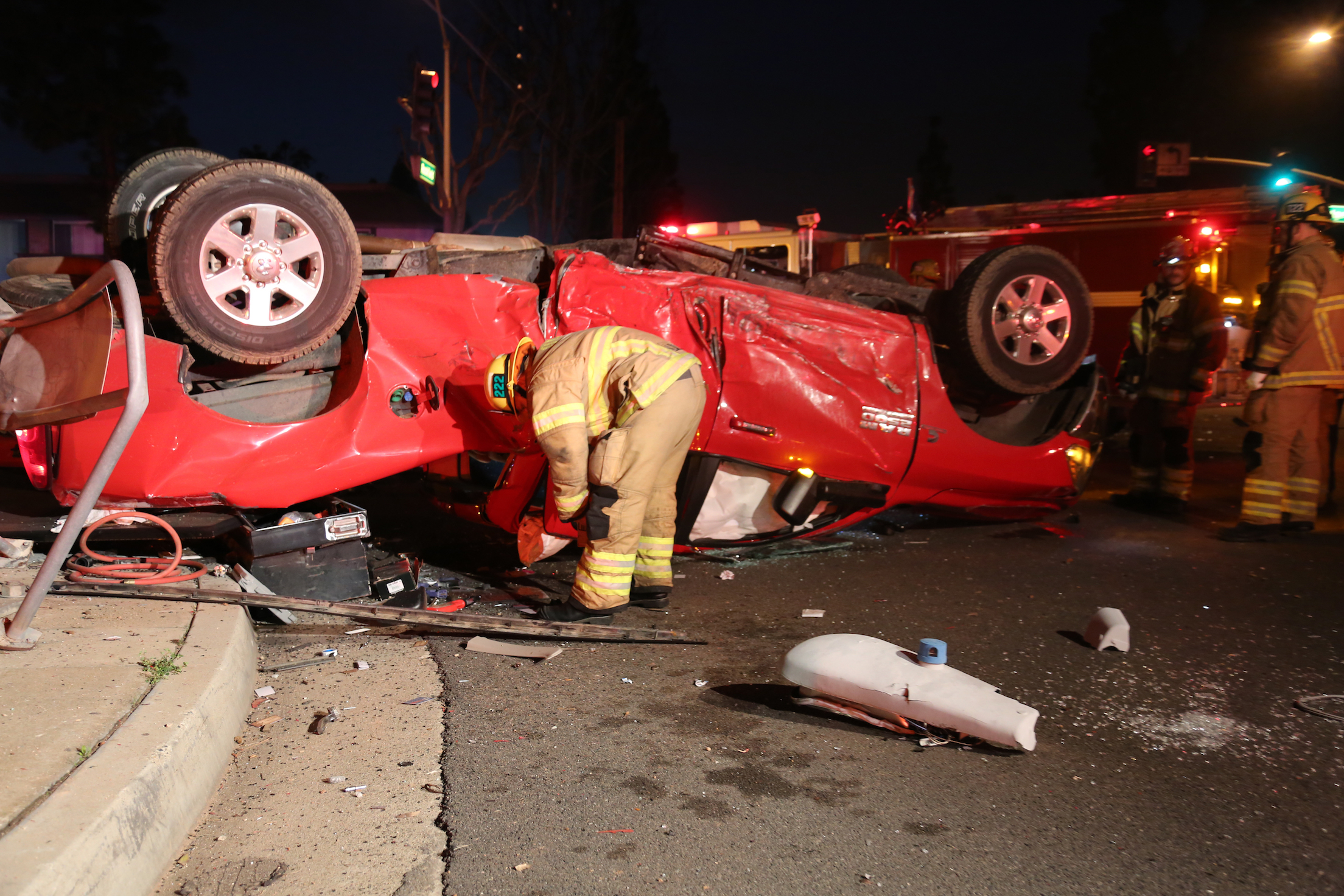 A Friday, January 2 collision involving two vehicles in Lake Forest sent three people to the hospital, according to authorities. Two white sedans reportedly near Jeronimo and El Toro roads when one vehicle broadsided the other one on the driver's side.
A captain with the Orange County Fire Authority stated that firefighters arrived at the scene right after 10 a.m. A woman in her 20s was the sole occupant of the one vehicle, while a man in his 40s and his young son were in the other sedan at the time of the crash.
Man Cut from Vehicle
The spokesman for the fire authority detailed how firefighters had to cut the man out of the wreckage, because of the damage done to the driver's side of the car. Authorities estimated that he could not be extricated from his vehicle for approximately 20 minutes.
Injured Taken to Area Hospitals
He was subsequently transported to Mission Hospital in Mission Viejo due to multiple injuries. Authorities man reported that man was in critical condition. His son also required transport to Mission Hospital with non-life-threatening injuries. The other motorist was also injured. She reportedly sustained neck and back injuries, and an ambulance took her to Saddleback Hospital in Laguna Hills for treatment.
Although the exact circumstances surrounding this Lake Forest wreck are unknown, injured victims that can reasonably assert that the negligent conduct of another motorist contributed to their injuries are able to seek compensation in the state's civil courts.
Ensuing civil litigation seeks compensatory damages for medical bills, potential lost wages, pain, suffering and possible long-term rehabilitation costs. In many cases, a settlement between the parties occurs without the filing of a lawsuit.
Contact a Lake Forest Car Crash Attorney Today!
As a car crash attorney, we know that the time after your accident is stressful. Especially if you are suffering from injuries. That is why we are here to help. We want to make sure that you do not have to deal with insurance companies. Your car crash attorney will do all the heavy lifting. We believe that your sole focus should be on your health. Plus we know all of the tactics that insurance adjusters use. They cannot fool us.
Anyone injured in an accident may contact a Lake Forest personal injury lawyer to discuss the details. Please contact us to schedule your complimentary consultation today.