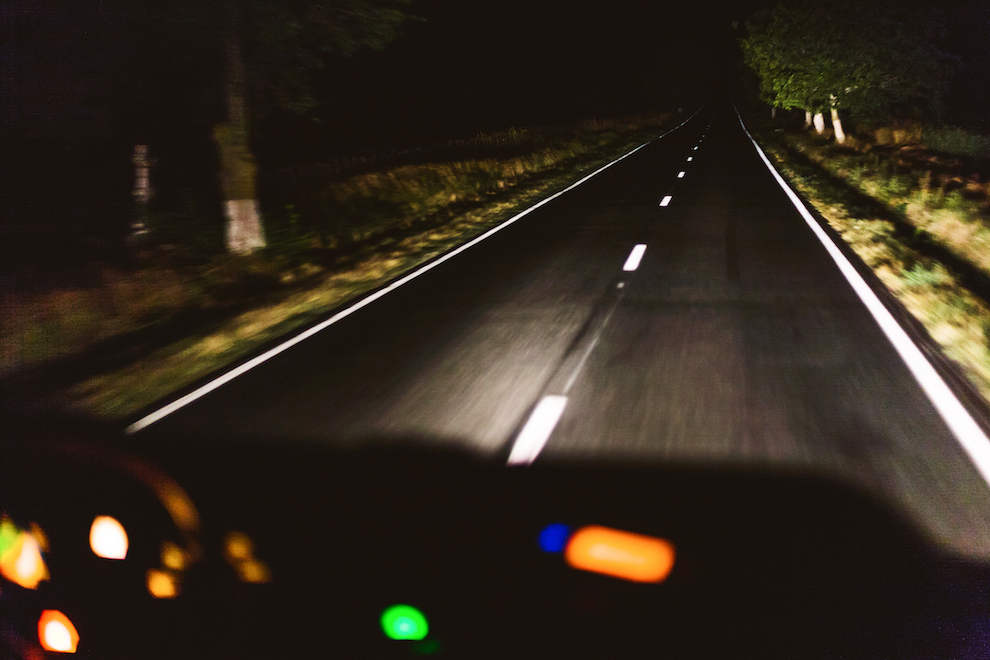 Deaths due to traffic accidents are doubled or tripled at night. However, it seems that many people are still not aware of all of the hazards and dangers that are more likely to occur during the night. Since so many drivers are unaware of the dangers, they do not know how to handle them and avoid them. Below, are car accident lawyer put together a list of how to avoid nighttime accidents.
If you know that you will do plenty of driving during the week after the sun goes down, then you should remember that there are several challenges that present themselves during the night. During the night, our vision is not as strong as it may be during the day. Drivers do not have the advantage of seeing contrast and color that they can see during the day time.
Can Others See You?
Before you get into your car and drive at night, you should make sure all of your vehicle lights are working properly. If you ever break down at night, you will need those exterior lights to work.
Headlights
When you use your headlights, you should avoid flashing your high beams because this will only cause someone else to not be able to see. When it is foggy outside, then you should turn on your low beam lights. Your high beam lights will not only lower your ability to see, but it will also cause another driver to lose vision for a short period. Your vehicle may have fog lamps; if so, then you should use those fog lamps with your low beam lights whenever it is foggy outside.
Mirrors/Windows
If your mirrors and windows are dirty, this will only cause an increase in the glare. an increase in the glare results in a greater difficulty to see everything else on the road. Clean the outside and inside of your mirrors, windshield, headlights, etc.
Are You Suffering from Injuries Due to an Accident? Contact a Car Accident Lawyer Today!
In order to limit your chances of being involved in a night accident, you should always follow the highway rules and regulations. If you have ever been involved in a Lake Forest accident and you need a Lake Forest car accident lawyer, contact us right away.