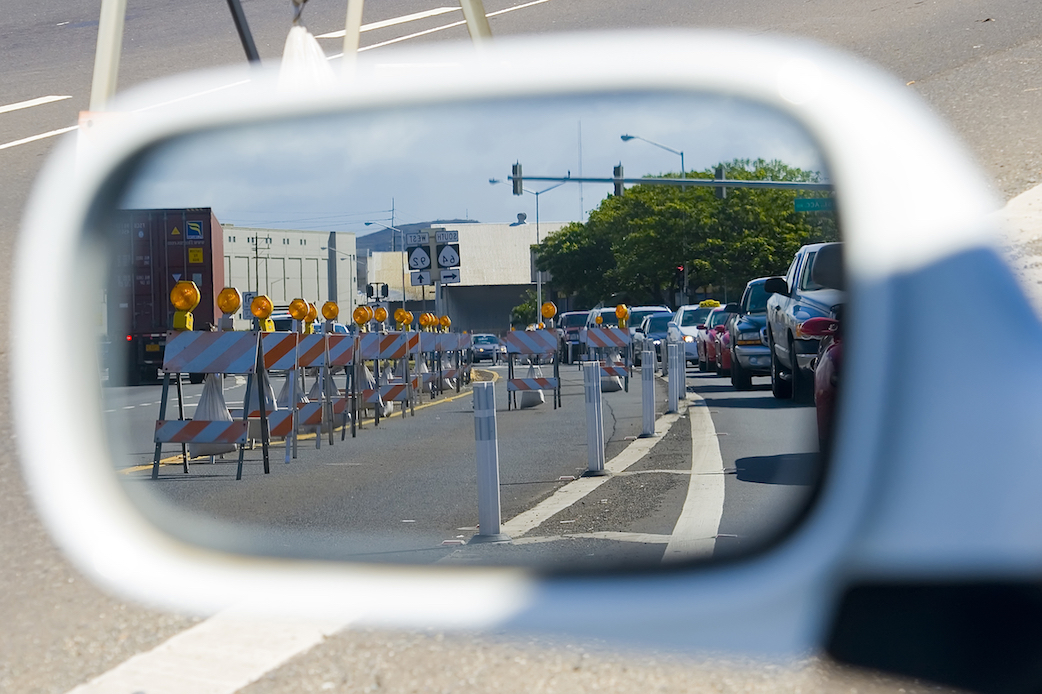 Spring just began. Even though in Southern California doesn't experience many of the seasons changing, we do appreciate warmer weather. Spring and summer months usually mark the beginning of new road construction. This is because, in most areas, the rain has let up and it is safer for the workers. Today I am going to go over some work zone safety tips. If you are suffering from injuries due to an accident, contact an injury lawyer at Silverthorne Attorneys today. Consultations with our car accident attorney are free!
Construction Zone Accident Statistics
According to the National Highway Traffic Safety Administration (NHTSA), most accident in a construction zone involve roads where the speed limit is 50mph and over. It is also interesting to note that the NHTSA found that is it motorists and not construction workers who are at a greater risk of injury.
In 2015, there were over 96,000 accidents in work zone or construction areas;
73% resulted in damage to one or more of the cars in the accident;
85% of deaths were the driver or passengers in a car;

642 people (drivers and/or passengers) were killed;

70% of the accidents were during the daytime;
Over 200,000 people have been injured in construction zone areas in the last 5 years;
Rear-end collisions are the most common accidents;
Safety Tips
There are many things one can do in order to stay safe in construction areas. Below are some tips from CalTrans.
Stay alert and be aware of your surroundings

make sure you look for the orange diamonds. Usually the construction workers will place several of these signs along the road well before the construction zone. When you see "work zone ahead," reduce your speed and stay alert for workers, machinery, or any other obstacles;

Merge early

Don't be one of those people who waits until the last minute to merge if a lane is sectioned off. Not only will you upset other drivers, but you put yourself and others at risk of being in an accident. Give yourself ample time to merge.

Don't speed

Fines in work zone areas are doubled as an incentive for drivers to reduce their speed and follow the rules. That is not the only reason not to speed. Again, you are potentially putting your life, as well as the lives of the workers and other drivers in danger.
Fines can easily reach $1,000 or more in for drivers who speed through construction zones.
Expect The Unexpected
This also going for staying alert. Make sure you are on the lookout for workers and their equipment. Oftentimes, a variety of large machines are used to repair and expand roads. Be on the lookout for dump trucks, excavators, asphalt sprayers, etc.
Pay attention to flaggers

I know, it can seem annoying when someone is directing the flow of traffic and you are in a hurry. However, flaggers are used to do just that in work zones. This makes the construction zone safer for you and for them. and fun fact: their instructions supersede any posted or implied traffic signals or speed limits.

Don't steal or run over the orange cones

They are there for a reason. and that reason is to keep everyone safe.

The road may be rough

Construction zones will usually warn you if the area will be bumpy or if they installed steel plates. If it is necessary for you to drive over newly laid asphalt, you may hear a clinking sound. This is because small pieces are slung underneath your fenders by your tires. This is perfectly normal.

Tailgating in a work zone is dangerous

This is because, if you are going "55mph in a work zone, you need at least 8 seconds to stop."
Contact a Car Accident Attorney Today!
If you are suffering from injuries caused by a construction accident, please do not hesitate to contact us to discuss your case. We know that the time after an accident can be very stressful. as your attorney, we want you to know that we will take care of everything. We will get you in contact with medical professionals that will help with your treatment. We also have years of experience dealing with insurance adjusters. Ian and the rest of our team know the tactics they use in order to bully you into an unfair settlement. We will never back down when they are treating you unfairly.
Contact Silverthorne Attorneys today! Consultations with an injury lawyer in our office are free.