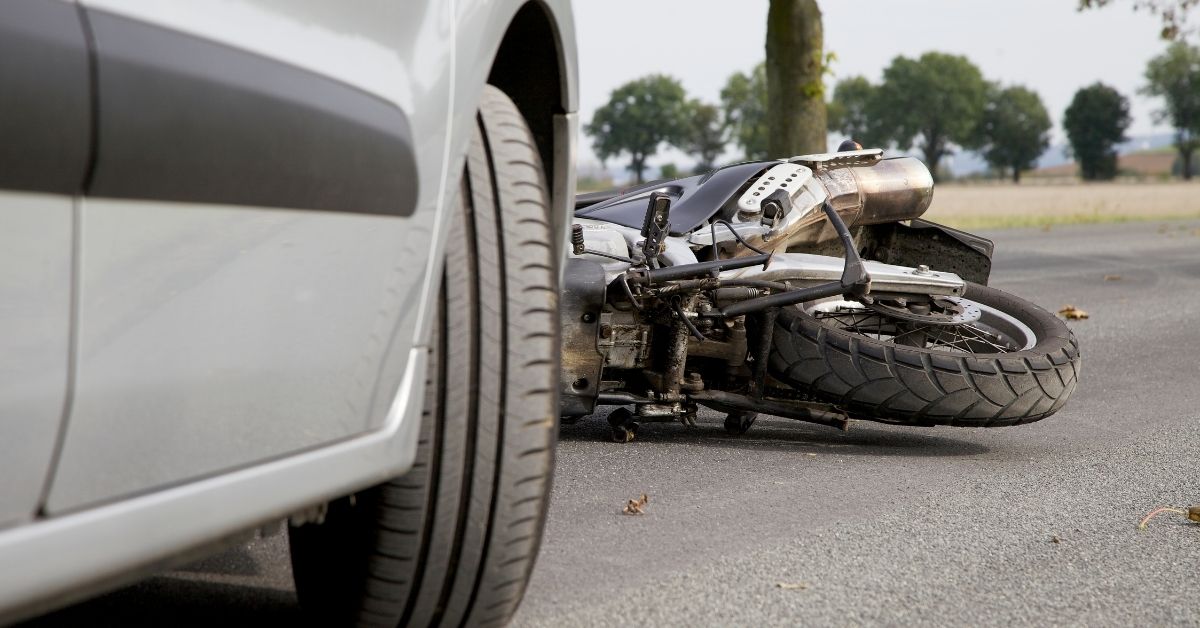 Pedestrian accidents are far too common and frequently devastating. According to the Centers for Disease Control and Prevention (CDC), pedestrians are 150 percent more likely to sustain fatal injuries in a collision compared to the occupants of other vehicles. Even the survivors tend to suffer debilitating injuries and long-term disabilities.
If you were injured in a Ladera Ranch pedestrian accident, a lawyer at Silverthorne Attorneys can help you secure the full and fair compensation you deserve.
Attorney Ian Silverthorne brings unparalleled dedication and assertive representation to every case he handles. His successful case results have earned him accolades from various legal organizations, such as the Million Dollar Advocates Forum. He has also been named to The National Trial Lawyers' Top 40 Under 40 list, an honor given to attorneys who meet rigorous standards of excellence in the profession.
Call or contact us today for a free consultation.
Types of Pedestrian Accidents
Several types of pedestrian accidents occur in Ladera Ranch. Some of the most common include:
Crosswalk accidents – These accidents occur when negligent drivers collide with pedestrians who are navigating crosswalks at intersections.
Roadside accidents – These collisions happen when drivers drift out of appropriate traffic lanes and strike pedestrians who are walking or jogging along the side of a road.
Sidewalk accidents – Careless drivers sometimes leave the roadway entirely, colliding with people who are lawfully traveling on sidewalks.
Backup accidents – When drivers fail to check behind themselves as they back out of parking spaces, garages, or driveways, they can run over pedestrians. These tragic accidents often involve children.
Truck or bus accidents – School buses, food trucks, and ice cream vans all attract pedestrian foot traffic. When a commercial vehicle or another nearby automobile strikes a pedestrian, the consequences can be dire.
What Are the Causes of Pedestrian Accidents?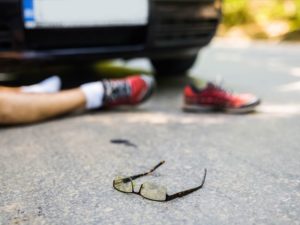 Pedestrian accidents can be caused by a variety of contributing factors. However, many occur due to the negligence of other motorists. Examples include:
Distracted driving – When drivers are texting, eating, or talking to passengers, their hands, eyes, and thoughts are not focused on the road. Distracted drivers can be held liable if their actions result in a pedestrian accident.
Aggressive driving – If drivers are speeding, weaving among lanes, or running red lights, they are far more likely to strike pedestrians in their path.
Intoxicated driving – Drivers who are operating under the influence of alcohol or drugs may become drowsy, disoriented, or even hostile on the road. Delayed reaction times or impaired reasoning can easily lead to pedestrian accidents.
Failure to yield the right of way – When drivers fail to yield the proper right of way to pedestrians, they may barrel through crosswalks or stop signs and strike pedestrians who are crossing the road legally.
Negligent left-hand turns – Turning left is a major cause of car accidents. Negligent drivers can crash into pedestrians when they are focused on navigating the turn and fail to scan the road for people on foot.
Pedestrian Accident Injuries
When a motor vehicle collides with a pedestrian, the extreme forces of the impact can cause a number of life-threatening pedestrian injuries, such as:
Traumatic brain injury (TBI)
Skull and jaw fractures
Back and neck injuries
Spinal cord injuries
Arm, leg, hip, and rib cage fractures
Sprains, strains, and soft tissue injuries
Deep cuts, burns, and bruises
Internal organ damage
Internal bleeding
Amputation, disfigurement, and scarring
Post-traumatic stress disorder (PTSD)
Pedestrian Liability: Is the Pedestrian Ever at Fault?
Many people assume that pedestrians always have the right of way. This is a myth. California pedestrians are subject to specific laws that require them to exercise caution and yield the right of way in certain situations, just like other motorists. When pedestrians ignore traffic laws, they can certainly be at fault for causing accidents.
However, it's rare for pedestrians to be held responsible for collisions with motor vehicles. Since motorists move much more quickly and are protected by the steel frames of their vehicles, they are expected to exercise special care when they drive near people on foot, especially those who are visibly disabled or minor children.
What Damages Can Be Recovered After Being Hit by a Car?
If you were injured in a Ladera Ranch pedestrian accident, you may be considering a personal injury claim and wondering how much money you could receive. With the help of an experienced pedestrian accident lawyer, you could win compensation to cover accident-related losses such as:
Medical expenses – The costs of any past, present, or future medical attention you need to treat your accident-related injuries. You could also receive compensation for related expenses, such as medical equipment or travel to doctors' appointments.
Lost wages – If your injuries were so severe that you are unable to return to your job, you could recover compensation for any lost wages from missed time at work. It's also possible to be compensated for lost future earnings if your injuries lead to long-term disabilities that prevent you from working.
Pain and suffering – You could receive money for the physical pain and psychological suffering you endured as a result of your pedestrian accident injuries. This kind of compensation is also intended to account for the pain and suffering you are likely to endure in the future.
Lost quality of life – If your injuries prevent you from participating in the normal life and activities you enjoyed before the accident, you could recover compensation for losses in your overall quality or enjoyment of life.
Contact a Ladera Ranch Pedestrian Accident Attorney Today
If you've got questions, get answers from a proven pedestrian accident injury lawyer. Talk to Silverthorne Attorneys.
Our law firm represents clients in Ladera Ranch, Laguna Hills, Mission Viejo, Galivan, Laguna Woods, and the surrounding California communities. Call or contact us now.