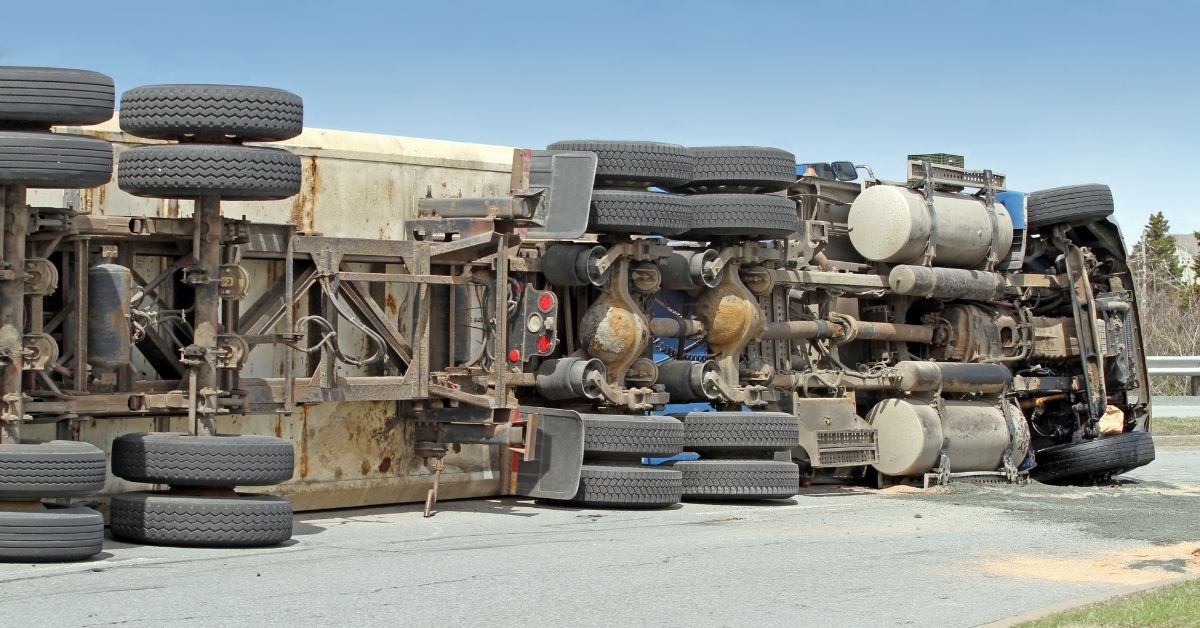 Federal regulations allow commercial trucks to haul up to 80,000 pounds of cargo at a time. These powerhouses are essential to the nation's economy but can be dangerous neighbors on the road. More than 400 people died in California truck accidents in a recent year, according to the most current data from the National Highway Traffic Safety Administration (NHTSA).
Were you hurt in a truck accident in Ladera Ranch? California law allows you to seek fair compensation for your injuries if the collision was caused by someone else. However, truck accident claims are incredibly complex. Truck companies are backed by large insurers who are intent on paying you as little as possible. With so much on the line, you need to speak with an experienced truck accident lawyer at Silverthorne Attorneys right away.
Don't miss out on the compensation you deserve. Call or contact us today for a free consultation.
How Are Truck Accident Claims Different From Car Accident Claims?
If you were injured in a Ladera Ranch semi-truck accident, it's important to understand how your truck accident claim differs from a standard car accident claim. Several factors tend to make truck accident claims more complicated, including:
Catastrophic damage – Commercial trucks are much larger than most passenger cars. Collisions can be violent, and the resulting impact often leaves victims with serious injuries with far-reaching consequences.
More potentially liable parties – There are many different parties invested in the operation of a commercial truck, including the driver, trucking company, truck maintenance companies, cargo loading teams, and more. Any of these parties could contribute to a truck accident and bear responsibility for the ensuing damage.
Higher insurance policy limits – Because commercial trucks create costly damage in traffic collisions, they are usually covered by high-dollar insurance policies. This means there is more money on the line in a truck accident case, and at-fault parties will do everything they can to minimize or deny your claim.
More complicated rules and regulations – Commercial truck drivers are subject to a variety of state and federal rules that do not apply to most drivers. An experienced truck accident lawyer understands these rules and can help you demonstrate that a truck driver or trucking company may have violated them.
What Are Common Causes of Truck Accidents?
Commercial truck accidents are often the result of:
Speeding and aggressive driving – Large trucks take longer to stop and slow than smaller cars. Speeding, lane weaving, tailgating, and other forms of aggressive driving are especially dangerous when performed by truck drivers.
Distracted driving – Modern technologies such as cell phones, GPS devices, and even work-related gadgets are all common sources of distraction behind the wheel.
Driving under the influence – If truckers are driving under the influence of alcohol or drugs, their diminished physical and mental capacities put everyone's lives in jeopardy.
Driving while fatigued – Truck drivers have demanding schedules that often require long hours. When drivers violate federal hours of service rules that dictate how long they can drive before resting, the likelihood of causing a drowsy driving accident increases exponentially.
Inexperienced driving – Many trucking companies have staffing shortages that lead them to hire inexperienced or poorly trained drivers, who are more likely to make driving errors that cause wrecks.
Defective truck components – Truck parts that are manufactured negligently or poorly maintained can malfunction on the road and lead to devastating collisions.
Improper cargo loading – If the freight in a truck's trailer isn't secured properly, it can shift during transit and throw off a truck's center of balance. This can cause dangerous cargo spillage, jackknife accidents, or truck rollover crashes.
Truck Accident Injuries in Ladera Ranch
Large truck accidents may leave victims with serious and potentially fatal injuries, such as:
Traumatic brain injury (TBI) and concussion
Spinal cord injury
Partial or total paralysis
Neck and back injuries
Whiplash
Broken bones
Abdominal wounds and organ damage
Bruises, cuts, and scrapes
Heat, friction, and chemical burns
Amputation
Scarring and disfigurement
Post-traumatic stress disorder (PTSD), depression, and anxiety
How to Prove Liability After a Semi-Truck Accident
To recover compensation in a truck accident claim, you'll need to prove that another party was liable for the crash and should be held financially accountable for your losses. A knowledgeable attorney can launch a thorough investigation and help you collect the evidence you need, such as:
Medical records
Witness statements
Photos of vehicle damage, injuries, and skid marks at the accident scene
Video footage from traffic cameras or trucks' in-cab dash cams
Data from the truck's "black box" or electronic logging devices (ELDs)
Testimony from expert witnesses, such as accident reconstruction specialists, financial planners, doctors, and vocational rehab representatives
Truck driver hours-of-service logbooks
Maintenance and inspection records
Trucking company hiring, training, and safety records
Cargo manufacturing history and cargo loading manifests
Truck driver cell phone records
Once collected, your lawyer can piece the evidence together to build a compelling case for maximum compensation for you.
How Much Is My Semi-Truck Accident Claim Worth?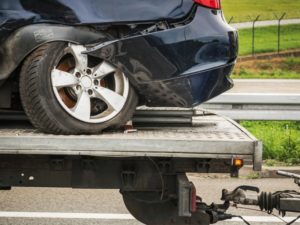 The best way to estimate the value of your truck accident claim is by consulting with a seasoned truck accident lawyer. An attorney will help you review the following factors to determine how much your claim could be worth:
Past and future medical expenses – The cost of any medical attention you required to treat your accident-related injuries, as well as the estimated costs of any treatment you are expected to receive in the future.
Vehicle repair costs – Any expenses you incurred for the repair or replacement of the vehicle that was damaged in the truck accident.
Lost wages and earning capacity – Any income losses you experienced as a result of missed time at work while you recovered from your accident-related injuries. Also, any losses in your potential earning capacity if you are disabled as a result of the accident.
Pain and suffering – The subjective costs of any physical or psychological pain and suffering you endure because of the truck accident and your related injuries.
Loss of quality of life – The losses you experience in your overall quality or enjoyment of life after the truck accident.
Injured in a Truck Accident in Ladera Ranch? Contact Silverthorne Attorneys Today
If you were injured by a truck accident in Ladera Ranch, Laguna Hills, Mission Viejo, Galivan, Laguna Woods, or a neighboring California community, contact Silverthorne Attorneys now. We can start working on your claim immediately so that insurance companies don't get the upper hand.
You can count on our truck accident lawyer in Ladera Ranch Ian Silverthorne to negotiate aggressively for maximum compensation in your case. Even better, he can do all of the legal legwork with as few disruptions to your life as possible.
Your main focus should always be your health. Silverthorne Attorneys can do the rest.
Ready to get started? Call or contact us today for a free consultation.