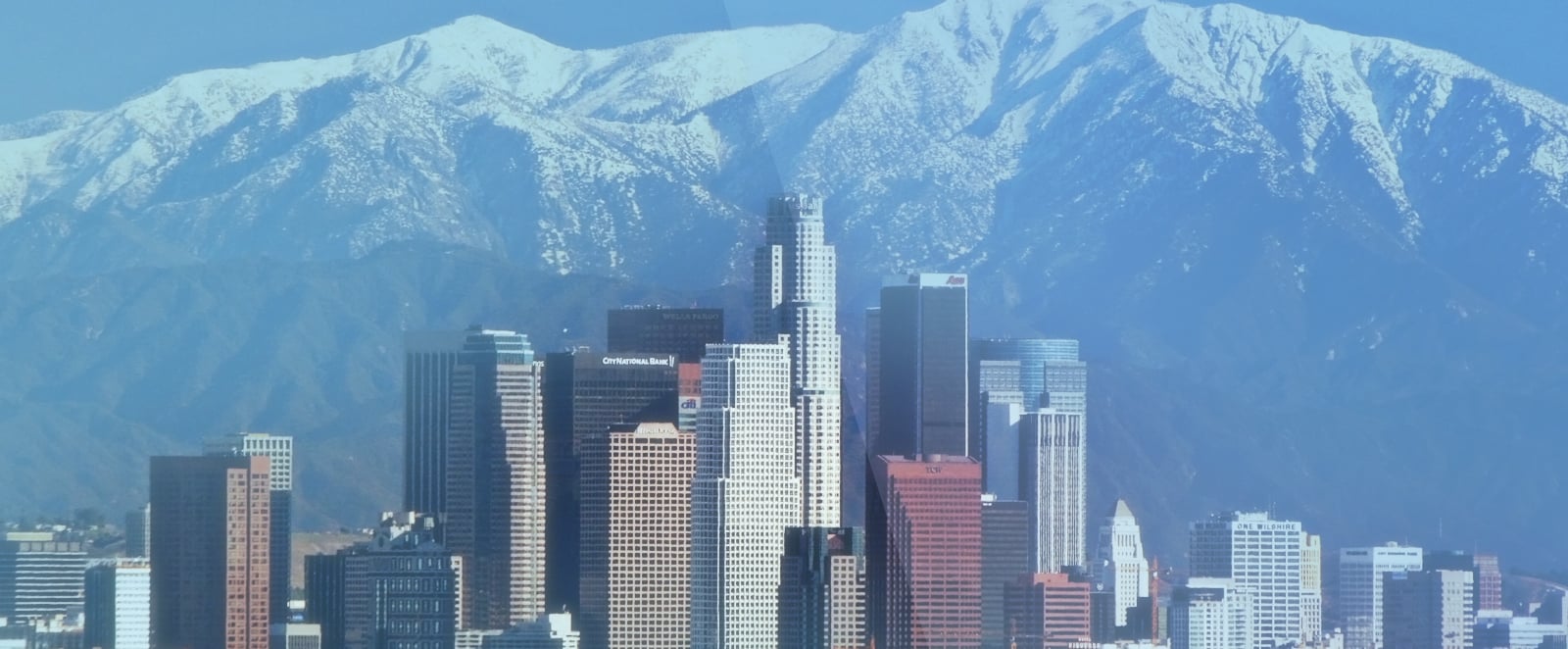 Silverthorne Attorneys is a personal injury law firm serving San Bernardino for cases involving motor vehicle accidents, premises liability claims (injuries on another's property), dog bites and defective products. We have represented individuals and families against large corporations and insurance companies. In the most severe cases, we have represented family members when a spouse, child or parent has died due to the negligence or carelessness of another party.
If you or a family member has suffered an injury in a car accident or another way, we can answer your questions and develop a plan for your particular matter. Call our San Bernardino personal injury attorneys today to schedule a free, no obligation consultation. If we proceed with your matter, we will take your case on contingency, which means there are no fees until the successful conclusion. If we do not win, there are NO fees.
About San Bernardino

San Bernardino County is about 50 miles East of Los Angeles, and has a population of nearly 2.2 million people. San Bernardino County is also the largest county by land mass in the United States at over 20,100 square miles, and is home to some of the busiest freeways in Southern California: Highways 10, 60, 210, 15 and 215. San Bernardino Civil Court is located on Arrowhead Avenue in between 2nd St. & 3rd St.
Do Not Let Anyone Make You Feel Bad About Seeking Compensation
There is absolutely nothing wrong with getting the funds you desperately need for your recovery when you have suffered serious injuries. However, our experienced San Bernardino personal injury lawyers have seen just how harshly victims can be treated by others, especially the at-fault parties who are responsible for causing their pain. Anger on the side of the guilty person who hurt you is not uncommon, but it is completely inappropriate and something that can make you feel bad about seeking legal advice.
Although the person at fault will sometimes make a scene or ask you to avoid legal action, any attorney will tell you that not going through official channels leaves you at a high risk of being burned, and it is almost always an insurance company who will be financially responsible in the end. This means that you should never feel bad about hiring a personal injury lawyer and filing a claim against the person who hurt you.
When you have severe injuries, the best thing to do is get treatment from a doctor who will take detailed notes and order appropriate labs and scans to confirm the health issues that have been caused by your accident. The more complex your health issues, the more important it is to have strong medical evidence backing your case. Although a talented plaintiff lawyer can pursue cases even when the amounts of evidence are less than ideal, we strongly advise for both your own health and your case that you seek all of the medical care necessary to ensure your future health.
To learn more about the importance of starting a case when an at-fault party has acted negligently, please call us now. We offer completely free consultations that give you the chance to speak one on one with a caring bodily injury attorney.
Common Cases we Handle
Car Accidents
Motorcycle Accidents
Truck Accidents
Bike Accidents
Dog Bites
Premises Liability
Slip & Fall
Brain Injuries
Wrongful Death
Full Service With No Up-Front Costs
Most people who have been seriously injured in a negligent accident have never experienced the legal process necessary to secure high-value financial awards in cases of negligence. Therefore, they are worried about how they can pay to get an accident lawyer started on their case. The truth is, any devoted San Bernardino personal injury attorney will work on a contingency basis. This means that the plaintiff lawyer only charges a victim of negligence after winning funds on their behalf.
We are happy to operate using contingency fees because we know that it helps victims who are without savings and in need of help. Not having any money saved should never mean that you are unable to get legal assistance, and we will gladly put a bodily injury attorney on your case who will take all of the financial risk off you. If your injury lawyer cannot win a monetary award for you, then you will not have to pay us anything.
Just because we do not require money up-front for professional personal injury attorney services in San Bernardino, please do not think that we give anything less than our best when pursuing your case. We are deeply devoted to the needs of our clients, and every accident lawyer should constantly advance cases with their clients' needs in mind.
If you would like to learn more about our wide range of services including home visits to severely injured clients and assistance gathering critical supporting evidence, please contact us right away to speak with a personal injury attorney about your accident and how we can help. The injury lawyers serving San Bernardino in our office are here to make sure that you get the representation you truly deserve.
Communities We Serve in San Bernardino County
Local San Bernardino, California Zip Codes: 92401, 92402, 92403, 92404, 92405, 92406, 92407, Ca 92408, 92410, 92411, 92412, 92413, 92414, 92415, 92418, 92423, 92424, 92427, Ca 92505
How to Choose a Personal Injury Lawyer
When we get calls from new clients, one of the main questions we get is: "how do I know what lawyer to hire?" Most people may only ever need an attorney once or twice in their lifetime, so many people really don't know how to determine a good injury lawyer from a bad one. Here is some information we often discuss with potential new clients:
Choose a lawyer that focuses their entire practice on personal injury. In this particular area of law, you want an attorney that specializes their practice in personal injury because cases can often become complex quickly.
Ask your potential lawyer if they've handled a case similar to yours and what the outcome was. You want someone who understands the hurdles of your case because they've handled the issue in the past.
Will your potential attorney connect you with medical professionals to treat your injuries, and are they networked with the professionals needed to litigate your case if necessary.
Hiring the right lawyer can mean the difference between getting a fair resolution or only the minimum for your claim.
Contact Your Injury Lawyers in San Bernardino Today
Silverthorne Attorneys can discuss your matter today, and we urge you to call us now at (949) 234-6034 to schedule your no obligation consultation. We have significant experience negotiating with insurance claims adjusters and if we cannot resolve your claim with insurance, we will prepare to go to trial if necessary.